Online learning at Jesuit
Schools have been utilizing new technology to provide education for students amidst school shutdowns. By providing students with an accessible way to still communicate with teachers and complete work at their own pace, schools have taken full advantage of digital learning to continue the teaching that would otherwise occur within the physical classroom daily. This additionally eliminates the need to extend the school year for the time period of a school being shut down.
Online learning has become necessary with the rampant COVID-19 pandemic now closing schools on a global scale.
Specifically, Jesuit has transitioned to this method of learning because of the convenient usage of Canvas LMS and iPads administered to all students. Ever since digital learning at Jesuit began during the snowstorm of the 2016-17 year, the school has continued to use it sparingly. Now, with the threat of school being missed for several weeks, digital learning has been employed in a timely and recognizable manner.
One significant benefit of using these digital learning days is that they prevent school from being pushed further into the summer. Online learning also works great because of the way that students can complete their work and easily submit assignments via their iPad efficiently for teachers to grade digitally. Many students also appreciate the idea that they can work at their own pace throughout the day and enjoy the liberties of working at home instead of sitting inside classrooms.
"I originally thought the digital learning days would grief my senior year, but with the help of teachers and friends, I found it to be helpful in some ways," said senior Nick Noonan. "It's teaching me to be independent."
There are some downsides to online learning, however. First, interactions over email with teachers and other classmates don't provide the same learning experience that a student would get out of interacting with teachers and classmates face-to-face.  Another factor that sometimes doesn't work has to do with the amount of time students are willing to put into their work online. With the freedom to do other activities outside of school, students can sometimes neglect their work. On the contrary, other students can put too much time into online work that may amass with all of their courses.
In fact, when Jesuit first employed digital learning days in 2017, the school sent out a survey to better understand the variability in how much time students were putting into their work.
When it comes to the strategies of teachers, many are using a widespread availability of resources online to communicate information and material to students. This may be as simple as uploading a PDF or PowerPoint for students or using Canvas discussions to answer questions. Other teachers plan for students to use apps outside of Canvas, such as the installed Google Meet app so students can collaborate for group projects.
With these various new strategies for interacting, students are discovering the tools and tactics teachers utilize that they prefer. Digital Learning Days (DLDs) were just recently established 4 years ago, so continuing educational routines through solely technology has still introduced some difficulties for both students and teachers.
While students have their own apps and communication tools that they favor, junior Afua Pinamang-Boampong has noticed the increased stress on deadlines that DLDs bring.
"I have liked it when teachers spread out the due dates, so they're not too close together, and I can do other classwork," Pinamang-Boampong said. "But I don't like when [assignments are] due the next morning. It's just too much."
In addition, learning large concepts has been a struggle when learning through only an iPad. Individual assistance from a teacher is difficult to obtain through technology, and some classes only include repetitive "busy" work.
"It's really stressful," Pinamang-Boampong said. "I feel like I don't have enough time to do anything, and it's weird doing work at home. I feel like I'm not learning [much] too…It's also really stressful when each day [I'm] doing the same thing."
With Online Learning altering the schedules of both students and teachers drastically, DLDs do not feel like "real school." Without the face-to-face interactions between students and faculty, as well as discipline from teachers, completing work is difficult. Group projects, larger tests, and papers with collaboration are also difficult to complete, and students are provided with much more freedom to manage time the way they choose. DLDs may be difficult on both students and faculty, but the lack of structure has provided opportunities for students to work independently.
About the Contributors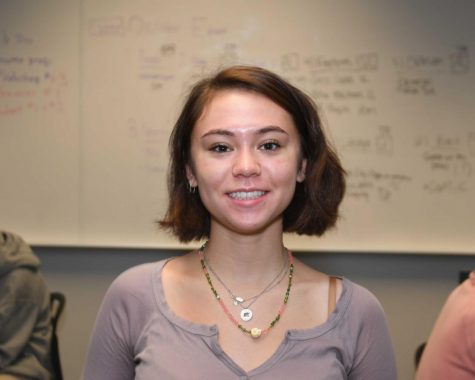 Scout Jacobs, Staff Writer






Scout Jacobs is a managing editor for the Jesuit Chronicles at Jesuit High School. As a senior in high school, this is her third year doing...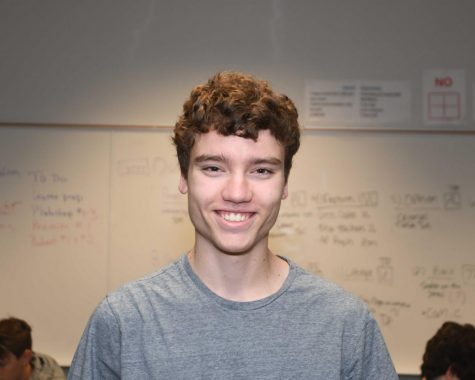 Michael Lang, Alumni 2019-2020






Michael Lang is going into his senior year at Jesuit High School. Born in Portland, Oregon, Michael has two older siblings at the University...