Society After Quarantine
With stay at home orders still in place, how society will function after quarantine is difficult to predict. 
Throughout the past month, COVID-19 has altered lives around the globe. Through consistently staying home, many have developed entirely new routines and ways of maintaining a sense of normalcy. 
Assimilating back into "normal" society will be a challenging process, as the definition of what is considered "normal" may be altered drastically. Whether it be hygienic precautions or a heightened reliance on technology, COVID-19 will alter numerous customs and practices of everyday life, creating a "new normal."
One impactful change is the use of masks to limit the spread of germs. With masks being mandatory in many well-known stores, such as Costco, as well as the new, current norm of wearing masks in public, wearing masks is predicted to be an "everyday accessory of American life" (Los Angeles Times).
"I think you will see more people wearing masks in public, and it is likely that more people will stay home when they are sick or wear masks when they don't feel well," says Mrs. Kuenz, Associate Director of Ecological Justice & Global Networking. "We all now have a heightened awareness of how our germs can impact others and with something that is highly contagious, my hope is that people will be more responsible and do a better job of staying home when they do not actually need to go out."
Mrs. Kuenz also voices her hopes that COVID-19 will influence many to make more conscious decisions to think about the impact of our actions, such as buying products that support local businesses and becoming more resourceful to lead a more environmentally-friendly lifestyle.
"My hope is that more people are aware of where products are coming from and keeping local businesses afloat," Mrs. Kuenz said. "Ordering things from big chains or Amazon, while it might be easier to get those products, it hurts those local businesses. On the flip side, it could be where people are so hungry to go out shopping that all of a sudden there is a huge up-tick in shopping. So it's about balance, and it's hard to know what is going to happen."
In addition to a change in consumer trends, school systems and workplaces might alter their way of continuing education and practices through a heightened online presence or change in routine, catering to health precautions by avoiding large gatherings. 
"It is really hard to envision what schools and workplaces will look like in the fall.  I think that there will be more options for meeting/learning remotely," Mrs. Kuenz said. "I imagine that if telecommuting has worked well for an employer and employee, that there will be more such options in the future. There are aspects of business that can function more efficiently in a remote environment."
One of the largest changes to everyday life may be the heightened awareness surrounding the spread of germs, specifically through hand-contact. Due to COVID-19, the importance of hand-washing has been emphasized immensely, which hopefully will continue in post-quarantine society. 
"Definitely people will be more conscious with washing hands," junior Jamie Turner said. "There's hopefully going to be a lot more education in school about it, and I also think we are going to have to put many more health systems in place to deal with stuff like this in case it happens again. I think we are overall going to be more health conscious so that we don't repeat our past mistakes." 
Assimilating back into society will be a slow process, and restraining from jumping back in will be difficult, especially for those who are extremely social and eager to see friends and family they have been separated from. 
"Whenever I'll go out with friends I'll feel guilty and stressed about it," Turner said. "Especially because my parents are doctors. I also feel like if we do have school and sports, there might not be any audience at sports games, and I'm not sure if we'll have assemblies. As much as people want to go back to normal, I think it's going to take so much time."
While schools may be looking into strictly online learning, bringing students back into classrooms could be an option. However, according to NPR, classroom settings will likely look much different than what many are used to. 
For example, along with heightened precautions surrounding health and hygiene, classroom sizes may be 12 students or fewer, creating an entirely new schedule and calendar to accommodate all students (NPR). For Jesuit specifically, lunch and classroom schedules could drastically change, as half as many students would be able to convene together in order to maintain a healthy distance. 
Due to these schedule changes, remote/online learning may need to continue in some capacity to efficiently continue lessons. In addition, assemblies, sports games, and parent-teacher conferences may discontinue, as gathering in large groups will most likely be prohibited. 
While quarantine has altered many aspects of everyday life, the excess time has allowed for a boost in new hobbies (such as quidditch) and time spent with family members. 
"I sincerely hope that more people choose to emphasize and make time for crafts, hobbies, family game night, walks together and so on," Mrs. Kuenz said. "I think that we will all cherish time with friends in a new way. Many of my students have also commented on how much they have appreciated being able to complete work in their own time. I wonder if it has given many of us an opportunity to re-prioritize our lives and the space to really understand how we as individuals work and think the best."
About the Contributor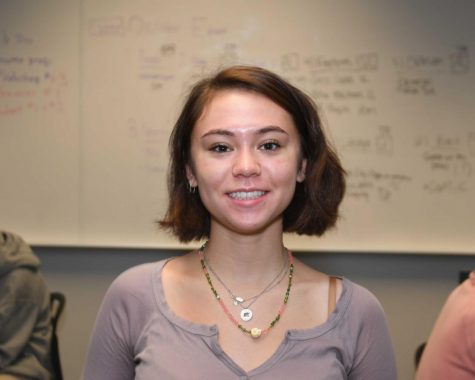 Scout Jacobs, Staff Writer
Scout Jacobs is a managing editor for the Jesuit Chronicles at Jesuit High School. As a senior in high school, this is her third year doing Journalism, and she loves to write. Journalism has been a primary passion of hers throughout highschool, and she hopes to continue this passion through college. Outside of school and writing, Scout enjoys reading, hanging out with friends, and listening to music. She is on the swim team at Jesuit, and has been swimming since she was a freshman. Born and raised in Portland, OR, Scout has an older brother who graduated Jesuit last year, who is now attending Seattle University. In her free time, she is usually watching a movie or spending time with her family at home or at fun destinations around Portland. Her favorite subject in school is English, and she has been taking French throughout her high school career in hopes of becoming fluent in the language. She loves the outdoors, and her favorite activity to do with friends is to go on a hike or go swimming. During the weekends and long breaks, Scout usually visits her family in Seattle, where most of her extended family lives. Both of her parents are architects, and she loves hearing about their work and the creativity they use to feel passionate about their work.