As Oregon Battles Coronavirus, Kate Brown Says No School Until Infection Rates Drop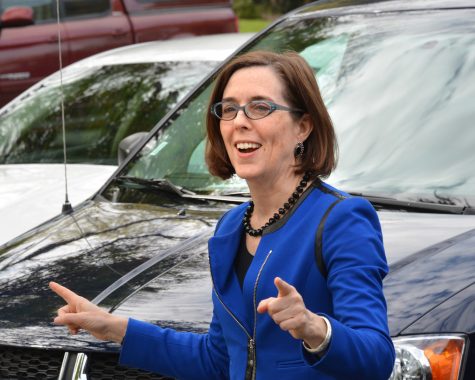 Last month, Oregon Governor Kate Brown stated that unless infection rates drop, students won't be seeing the classroom anytime soon(Willamette Week).
The news came at a press conference when Brown announced that, at Oregon's current rate of infection, it would take over 200 days to get back to school, although more recent data shows that daily case rates have risen more than 30% since September 11 (Willamette Week/OregonLive).
The Governor's requirements for returning to in-person learning are a less than five percent positive test rate statewide and an infection rate of fewer than 10 per 100,000 Oregonians in each county over the course of a week (Oregon.gov). Jesuit principal Paul Hogan weighed in on this issue.
"I trust that Governor Brown is making the best decisions she can with the information that she's getting," Hogan said. "The 10/100,000 is a very strict measure compared to other states. At the same time, we've had families in our community that have experienced COVID and even one is too many."
Principal Hogan also said that he believes the campus is safe enough to bring back small groups of students for in-person instruction.
"I do think we can begin to bring groups of students back safely, as other states have done," Hogan said.
Junior Rishabh Sharma stated that Governor Brown's shutdowns and mask mandates have prevented a lot of Oregonians from contracting the virus.
"From what I've seen and heard on the news, I think she's done a pretty good job of trying to handle COVID," Sharma said. "She closed everything down, and after a little bit she allowed some stuff to reopen but still restricted other stuff, and she has been strict requiring masks in public places."
Although Sharma supports Brown's efforts, not everyone in the Jesuit community thinks the same. Junior Matteo Campbell says her handling of the virus has not been satisfactory.
"Some of the stuff she's done has not been extremely positive in my opinion," Campbell said. "Closing schools way back was a very poor decision."
As a result of Sharma and Campbell's different takes on the Governor's handling of the virus, their views of when to return to campus vary widely as well. Campbell believes that we should return to school as soon as possible.
"If people are so concerned with masks, why can't we just go to school with masks on?" Campbell said. "People who want to go back to school on the hybrid schedule can go…and the people who don't want to go back to school…can stay home and watch [Zoom]."
Sharma, on the other hand, believes that vaccination is when schools should open.
"I don't think we can have full school until there's a vaccine," Sharma said. "In Oregon… [in-person] school should not be a possibility right now."
But when might a return to campus happen? Principal Hogan gave us much needed hope, saying that hybrid school could come next semester.
"I think it's going to take us through the fall to see if rates stabilize while people start to go inside," Hogan said. "I'm hesitant to speculate, but hopefully we can enter a hybrid phase before the end of the semester."
About the Writer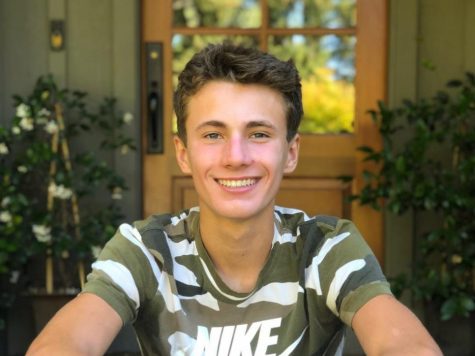 Anton Baricevic, Managing Executive Editor
Anton Baricevic is a proud editor for the Jesuit Chronicle. As a member of the class of 2022, Anton decided to take Journalism because his sister Mia,...