VIDEO: JHS's first day of hybrid: impressions from campus
About the Writer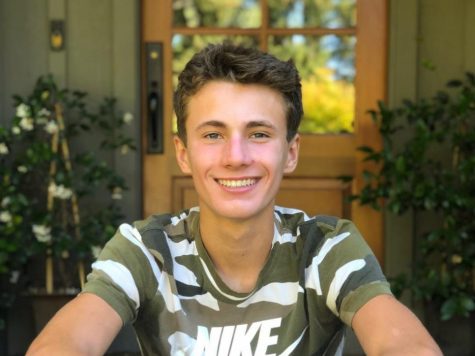 Anton Baricevic, Managing Editor
Anton Baricevic is a proud editor for the Jesuit Chronicle. As a member of the class of 2022, Anton decided to take Journalism because his sister Mia,...
Jesuit's Return to In-Person Learning: What's Happening?
On January 3, Jesuit High School sent an email to the student body informing students that they will have the option to return to hybrid learning once case rates fall below 200 per 100,000 in the tri-county area.
But what's the plan to ensure a safe return?
Upon arrival, students will go through a temperature check procedure to verify that they don't have a fever. All students should have received an email from Mr. Huseby about how to set up the DOCS HealthWorks app. The way the app works is a student will complete a survey verifying that they have followed CDC guidelines and have avoided contact with COVID positive people.
A QR code is valid for 24 hours and students will scan it upon completing the survey using one of the temperature scan machines. Once the machine verifies the code, it will ask the student to scan their forearm to check that the temperature of the student is below fever levels. The machine will turn green once it gets an acceptable temperature scan, and from there the student can proceed into school.
Once students pass through the temperature scan, they are to head directly to their classrooms.
While walking between classes, students are to walk on the right side of the hallways. A strip of yellow tape down the middle marks the boundary of traffic flow, and green arrows mark which way the traffic flows.
In the classroom, desks will be spread out 6 feet to ensure each student has enough space to meet CDC guidelines. In addition to spacing, students are to wear masks when on campus, both inside and outside.
Students should make sure to bring their own water bottles. Water fountains are closed for the time being, so make sure to bring a full water bottle and then some. When drinking water or eating food, students are permitted to take their masks off for short periods of time.
New ventilation systems throughout the school will help keep air circulating to minimize viral load, as the longer an individual is in a space, the more virus there is in the atmosphere. The only caveat with these new ventilation systems is that they blow air in from the outside and blow air on the inside out. This means that classrooms will be cold, so make sure to bring warm clothes.
When class finishes up, students will pick up a provided spray bottle and spray
desks. Instead of wiping it down, they will leave it sprayed so that the sanitizer has time to do its job. When the next class comes in, they will wipe up the sanitizer. The prior plan was to eat  lunch with your homeroom class. However, lunch will actually be held either in the Hayes Plaza under tents or, if extreme weather comes, inside the Knight Gym.
Bathrooms are going to be monitored by staff to prevent students from congregating inside. A staff member will wait outside and either allow a student in or tell them to wait until the student inside exits. When using the bathrooms during class periods, students are to leave their phones on their desks to show the teacher if somebody is in the bathroom.
Students should make sure to bring their own water bottles.
Some good news coming from this is that dress code rules are relaxed for the time being. Students are permitted to wear sweats to school, although leggings are still prohibited.
JUGs will still be issued, but students who don't follow CDC guidelines on or off campus will not receive JUGs. Instead they may be barred from coming to campus and participating in in-person extracurricular activities.
But when is Jesuit returning to hybrid?
New restrictions set by Oregon Health Authority  detail that for Jesuit High School  to enter hybrid mode, Multnomah, Clackamas, and Washington counties  must pass below 200 cases per 100,000 people over two weeks.
Update:
Jesuit High School has opted to return to in-person learning starting Tuesday Febrary 9th. This is due to a sudden drop in case rates in the Portland area.
Juniors and seniors will attend school in their respective cohorts the week of Febrary 9-12, while freshmen and sophomores will attend the week of February 16-19. All students attending will be required to receive a COVID-19 rapid test the weekend before their respective weeks. By Monday February 22 Jesuit will move to full 50% hybrid.
Extracurricular activities will continue, and students will be allowed to attend their activity no matter if its on their cohort day or not.
Update 4 February 2021:
There will be a new bell schedule starting the week of February 7th.
All classes will be shortened by five minutes. On Tuesdays and Thursdays, Freshmen and Sophomore students will have lunch from 10:50 to 11:15 while Junior and Senior students have homeroom, and from 11:25 to 11:50 the opposite will happen.
On Wednesdays and Fridays, periods five, six, and seven will all be in a row. Students will have the option to attend mass in the Moyer theater after school from 12:15 to 12:55, but they may choose to leave campus.
Sports will occur over spring break. If students do travel out of state over the break, they must follow CDC guidelines and quarantine for ten days or seven days with a negative test.
The dress code has been updated again. Leggings will now be allowed to limit time students are changing in locker rooms.
Here is a link to a webpage that tracks case rates by county:
This story will be updated as more information is released.
About the Contributor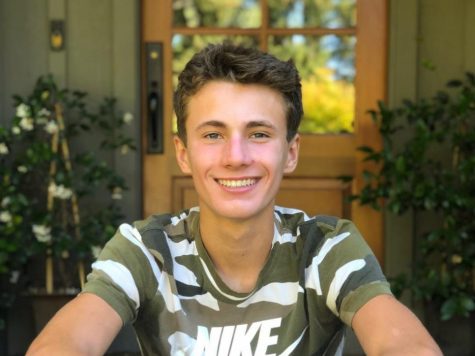 Anton Baricevic, Managing Editor
Anton Baricevic is a proud editor for the Jesuit Chronicle. As a member of the class of 2022, Anton decided to take Journalism because his sister Mia,...