Jesuit's New Teachers and Faculty
The start of school at Jesuit this year is anything but normal. Despite the school year not being normal Jesuit has hired two new teachers, one faculty and one long-term substitute teacher. All of them are super bummed to not be at school and meet their students. 
Mr.  Holowatz – Spanish Department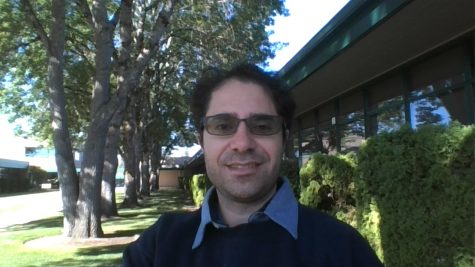 Mr. Holowatz grew up in Eugene, Oregon and attended the University of Portland for his undergrad and the University of Oregon for his masters. His mom's family is from Nicaragua and his dad's family is from Mexico and Poland. He teaches four periods of Spanish II and teaches a heritage course. He began his teaching career in 2001 and has taught a plethora of subjects, including: adult medical Spanish, Kindergarten Spanish, 4th grade English in Nicaragua. In Mr. Holowatz's free time, he loves to paint, travel, spend time with his family and friends and play soccer. He loves to challenge himself and right now he is learning Turkish "for fun" Holowatz said.
"I enjoy the community, and I love the values [at Jesuit]."
Ms. Humm – Science Department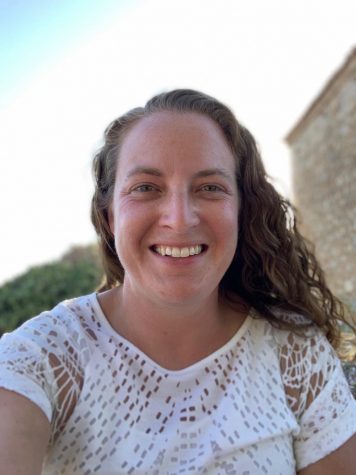 Ms. Humm was born in California and moved to Lake Oswego when she was around six years old. She attended High School at Jesuit. When Ms. Humm attended Jesuit.  She was taught by Ms. Mahoney and now works alongside her in the Science Department. She attended Oregon State University and studied biology and then went to George Fox University to study teaching. She teaches three periods of biology and two periods of environmental science. Before working at Jesuit, she taught math and science in Colorado for two years and then taught six years of math and science in Wilsonville. In her free time, Ms. Humm enjoys walking with her dog, riding her bike, traveling, spending time with her family and friends and quilting. Normally when there's not a global pandemic, Ms. Humm would be training for a triathlon. 
"I would hope to work to become part of the community as a teacher and maybe coach… and host some clubs."
"I'm looking forward to the opportunity to work at the school and go back to the normal routine of masses and retreats."
Ms. Cruz – Diversity Office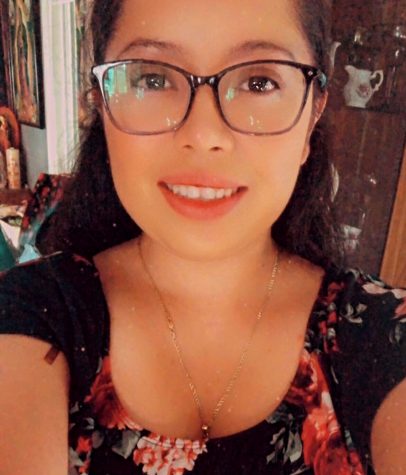 Ms. Cruz was born in Guanajuato, Mexico and her parents immigrated to the United States when she was seven years old. She grew up in Beaverton Oregon and attended Portland State University. Before coming to Jesuit, Ms. Cruz worked at De La Salle North Catholic High School and for Open School Step Up at Roosevelt High School. Ms. Cruz's favorite part of her job at Jesuit so far has been conducting virtual check ins with students and connecting with faculty and staff. In her free time, Ms. Cruz loves to watch television. Right now she is watching The Masked Singer. When we as a community come back to school, Ms. Cruz wants to learn more about the Jesuit approach to community building. Ms. Cruz works in the Diversity, Equity and Inclusion Office alongside Ms. Lowery. Make sure to stop by and say hello when we are back at Jesuit. 
"My biggest goal is to build community and learn more about Jesuit. Being new, I think there is so much to learn. I would specifically like to learn more about different Jesuit departments and the various student clubs that are supported by those departments."
Ms. Everson – English Department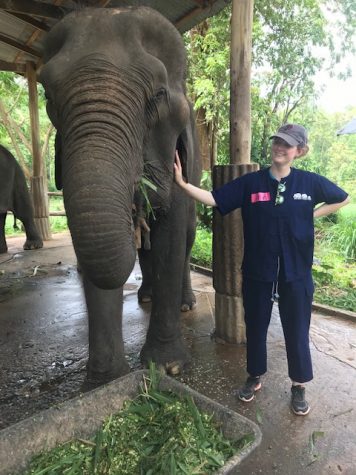 Ms. Everson Grew up in Pasadena, California right outside of Los Angeles. She attended a little liberal arts college called Connecticut College in New London. At Jesuit, Ms. Everson teaches three periods of English I. Before coming to Jesuit, Ms. Everson taught in California and New York. In New York she also did educational research for three years. Ms. Everson moved to Portland because she wanted to be closer to her family. Like all of us right now, Ms. Everson is trying to figure out technology and make her classes feel like there in person. In her free time, she loves to bake, hike and play with her dogs. 
"I love it. It's such a great community. It's gotta be one of the most positive, [and] supportive schools I have ever worked at."
About the Contributor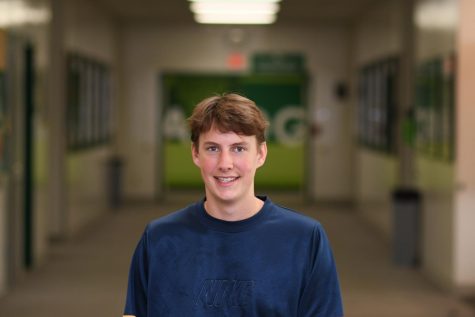 JJ Gray, Managing Editor
JJ Gray is a senior and this will be his third year as  journalism student. He is excited to be in the class and have a great time. In JJ's free time, he reads about sports and listens to many different sports podcasts and radio shows. JJ loves listening to the Ringer Podcast Network every night. He also enjoys talking about and debating sports topics with his family and friends. JJ plays football and he skis at Jesuit high school. JJ is also very into the sneaker and shoe world. He loves to hike and be in the outdoors in his free time. JJ has a cat named Kendrick Lamar and a dog named Reggie and he loves to play with them. JJ has an older sister who graduated from high school last year and was in the journalism class at Jesuit. One of JJ's favorite things to do is travel, his favorite place he ever visited is Amsterdam. JJ loves to read, write and listen to podcasts because they help him take his mind off other things.