High School Political Involvement- 2020 Election
"Around 239.2 million Americans were eligible to vote in 2020, according to the U.S. Elections Project. NBC News' projected 159.8 million ballots cast in 2020 would constitute about a 66.8% voter turnout rate among eligible citizens — the highest since 1900"(Miao).
The near conclusion of the 2020 presidential election has already reached a record high number of ballots turned in due to the efforts of many Americans who are striving for change. For Jesuit High School, the 2020 election is the first election all grade levels have witnessed during their high school years. Furthermore, with many upperclassmen becoming closer to the voting age, the gravity of the election and the effects it has on our youth have become a growing interest. 
"This election, in particular, has really piqued my interest because of how much is at stake – from our handling of the COVID-19 pandemic to the respect of human rights,"Model United Nations leader Elina Deshpande said. "Additionally, our country is incredibly divided, each candidate is going to have a different effect on that polarization, and watching this presidential race play out has been gripping for sure".
Over the past few weeks, President elect Joe Biden and Donald Trump have been in a deadlock over states such as Georgia, Pennsylvania, and Arizona causing states like Georgia to recount their ballots which have spanned over numerous days. The astounding closeness of the election has captured the interests of many American citizens as Fox News Channel's 2020 viewership set a new record high number of viewers with more than 14 million viewers. While the importance of the country's future and unity is important, other students have been interested in the election's social influence.
"This election is more impactful than any other recent elections because I want to know how our country will deal with the ongoing pandemic and the systemic racism in our justice system and law enforcement," Junior Stefan Lacatusu said.
Just last school year, Jesuit students created a petition calling for Jesuit's administration to be more vocal against systemic racism. Lacatusu is one of many high schoolers whose election interests have risen due to the recent call for social justice in our country. 
"I am interested in this year's election because there are a lot of growing issues and problems in our country, and it'll be intriguing to see how both candidates would go about solving them,"Junior Ethan Krause said.
There seems to be a growing involvement in political awareness within students, as their interest in the election correlates to the imminent issues in America. Over the past year, Jesuit students have become very familiar with the Black Lives Matter protests and the call for Criminal justice reform which have both been a point of contention throughout the election. Along with the general election interest some students are also advocating the importance of voting. 
" I think it is really important for younger people to vote because people complain about the society we live in and we have the power to change the world we live in and we need to use that power," senior Josh Martin said.
Martin's perspective highlights that  many Americans who are not satisfied with the direction of this country are demanding change, but the first step for real change is to get more citizens to vote.
"Even one vote can influence anything from local measures to who controls judicial processes at the highest level, all of which has an affect on our lives. And especially with our generation, we have the ability to bring new ideas, experiences and policies to the table to vote for change and fight for what is right in the future," Deshpande said.
With Jesuit High School becoming fully remote throughout the fall and winter, The 2020 Election has become one of the largest watched events in recent months. The recent stay at home order has prompted these students into becoming more politically aware of the policies and ideas each candidate brings to the table and also the importance of country-wide voting. Furthermore, it is vital to be aware of politics now and how our vote can make a difference as most students are only a few years away from having the ability to vote, and becoming more knowledgeable can help us make smart, more well-informed decisions in the future.
About the Contributor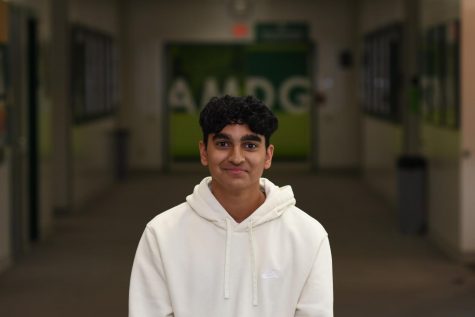 Kavish Siddhartha, Associate Editor-in-Chief
Kavish Siddhartha is a staff writer for the Jesuit Chronicle. Kavish is a junior at Jesuit High School and has been interested in journalism since a young age. Even though this is Kavish's first year writing for the Jesuit Chronicle, he took Broadcast Journalism during his sophomore year, where he found an interest in announcing for JCTV and creating videos. To further improve and expand his storytelling abilities, Kavish took a online summer class at Syracuse university where he learned to write and film stories. Kavish wanted to join the Journalism class because in addition to the news telling he learned in broadcast Journalism, he also wanted to develop his writing. Kavish is also an avid sports fan who is interested in writing about sports storylines in the world, and also covering Jesuit athletics. Besides sports, Kavish is also interested in writing about music, current events, business, and education. In his free time, Kavish enjoys playing basketball, tennis, running, watching movies, and spending time with his friends and family.