Super Bowl 2021-preview
Super Bowl LV is days away at Raymond James Stadium in Tampa as Tom Brady and the Tampa Bay Buccaneers will face Patrick Mahomes and the Kansas City Chiefs. 
The 5th seed Buccaneers booked their ticket to the big game as they had an incredible winning streak, beating the Washington Football Team, the New Orleans Saints, and most recently, the Green Bay Packers in the NFC (National Football Conference) Championship game. As expected, the reigning champion Chiefs used their first round bye and home field to their advantage as they took out the Cleveland Browns and the Buffalo Bills. 
While this Super Bowl is shaping up to be great, it's also notable to look at new history being written. Tom Brady is looking to capture his 7th Super Bowl ring in his NFL-record 10 Super Bowl appearances. Patrick Mahomes has also made history as the youngest quarterback to appear in back to back Super Bowls. 
While the Chiefs have played in the Super Bowl more recently, this is the first Super Bowl in history in which a team has had the opportunity to play on their home field during the Super Bowl. This could prove to be a huge advantage to the Buccaneers as they play in an environment that is comfortable to them, and they have the majority of the fans cheering them on. 
Tampa Bay Buccaneers:
The Buccaneers haven't played in the Super Bowl since 2002. Over the past few years, the Buccaneers have had a quarterback roulette situation on their hands, which has caused them to underperform and stagnate, but that has all changed with a new key addition to their team: Tom Brady.
This past offseason the Bucs signed the six-time Super Bowl champion Tom Brady, who has been a strong leader and great example for the younger players on the roster. With the added wisdom of Brady, the Buccaneers have become one of the premier teams in the league, giving Bucs fans a feeling of excitement they haven't felt in a while. 
"It feels surreal to see my Bucs in the Super Bowl, as for the last 18 or so years we have been rather pathetic, and did not have a winning culture," said Buccaneers buccaneers fan and junior Colby Quist. "I'm still getting used to the feeling of actually being a good ball club, but it's great to see something I care so much about succeed." 
With the vast experience of being in nine Super Bowls and being one of the most clutch players in NFL history, several more students cannot root against Tom Brady this weekend. 
"It's never wise to bet against Tom Brady despite the offensive firepower of the Chiefs," said junior Miles Eastman. "The man is a magician".
"I believe the Buccaneers will win the Super Bowl because they have an older and much more experienced roster than the chiefs, said junior Tommy Mattecheck. "I believe Tom Brady's experience will lead the Bucs to victory".
Even less experienced football fans know the magnitude of Tom Brady's impact.
"I don't know a ton about either team but I know that Tom Brady always finds a way to win in the Super Bowl, which is why I am going with the Bucs," said junior Zach Jett.
While Brady has had the offense meshing, the defense has hit a rhythm going into the playoffs. Most recently in the NFC Championship game, the bucs defense forced two turnovers and sacked Aaron Rodgers five times. This defense is going to have to perform at the highest level if they want a chance of containing the Chiefs high scoring offense. 
When asked on the biggest key to a Buccaneers win, Eastman said," The biggest difference in the game will be whether the Bucs defense can contain the Chiefs offense enough for Brady to get to work".
Kansas City Chiefs:
The Chiefs are no strangers to the game, as they won the Lombardi trophy in last year's Super Bowl against the San Francisco 49ers. This year is an entirely different story, as they are arguably more dominant and fluid together. 
The Chiefs seemed to be a step ahead of the rest of the league as they finished the regular season with a record of 14 wins and 2 losses gaining themselves the first seed in the AFC (American Football Conference) playoffs. Patrick Mahomes, one of the best quarterbacks in the NFL (National Football League) once again had himself a spectacular season and put his name in the Most Valuable Player conversation. 
While the Chiefs had a few bumps in the playoffs, their offensive firepower propelled them onward. The Chiefs most tantalizing threats are wideout Tyreek Hill, who finished the year with 1276 receiving yards and 15 touchdowns, and tight end Travis Kelce who came second in receiving yards of all receivers and tight ends. 
It's also notable that these two teams faced off during the regular season and the Chiefs won 27-24. While the score may look close, the game was wrapped up early as the Buccaneers had absolutely no solution for the speedy Tyreek Hill. Hill demolished the opponents and had a record high number of 269 receiving yards,and tacked on a trifecta of touchdowns. 
Jesuit High students noticed the Chief's incredible offense, and have some theories about the results of the game.
"I think the Chiefs will win because they have an unstoppable offense," said junior Jordan Lambino. "I believe the Bucs offense will get off to a hot start, but once the Chiefs get into rhythm, there's no stopping them."
The previous contest against the Buccaneers and the Chiefs offensive abilities are why the Chiefs are also favored highly in the Super Bowl.
The current anticipation of the Super Bowl is leading up to be a great one and, regardless of the victor, this year's Super Bowl will be unforgettable.
About the Writer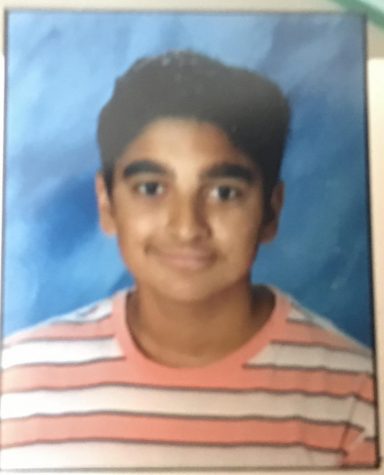 Kavish Siddhartha, Editor
Kavish Siddhartha is a staff writer for the Jesuit Chronicle. Kavish is a junior at Jesuit High School and has been interested in journalism since a young...
Updated Jesuit Sports Calendar 20-21
The OSAA recently announced on December 7th that they have adopted a new calendar for the fall, winter, and spring sports seasons amidst COVID-19 concerns. The total duration of each season is 6 weeks which includes the initial first week of practices before official games. One of the biggest reasons for the updated calendar is that all sports have the time and potential for COVID-19 cases to lessen which means less strict guidelines.
"Today's decision by the Executive Board is another reminder of the impact the pandemic has had on Oregon students and schools," said Peter Weber, OSAA Executive Director vía the OSAA media release. "While disappointed that we need to adjust our original schedule, we believe that keeping three distinct seasons, albeit in shortened seasons, maintains potential opportunities for all students moving forward."
Season 2(Fall sports)
The fall sports season, which includes cross country, soccer, volleyball, and football will begin in February. With fall sports starting in February, there is added time for case counts to decrease and for certain counties to move out of the Extreme Risk category. According to the OSAA's media release, outdoor sports such as soccer and cross country have been greenlit by the governor's office due to the small likelihood of contracting the virus outdoors. Volleyball is tied to the governor's county risk level guidance in counties deemed as lower, moderate, or high risk due to the sport being played indoors. At this time, football's plausibility seems uncertain as it remains on the governor's list of prohibited activities. While many have proposed the possibility of football moving into later into the year to allow for more COVID-19 cases to die down, the OSAA Sports Medicine Advisory Committee (SMAC) voiced that those theories are not supported due to close scheduling conflicts of the 2021 football season.
"In terms of a successful season, I think the OSAA is doing the very best they can given the circumstances," Junior Tyler Fitts said. "The shortened seasons and overlapping schedules make it difficult for multi-season athletes, but at least we have a decision regarding sports than if all sports were cancelled."
Season 3(spring sports)
Season 3 features all regular sports and activities (baseball, softball, golf, tennis, and track and field), all which have been permitted by state guidance as all spring sports are outdoor activities. Season 3 will begin on April 5th and extend into roughly the third week of May. Due to close scheduling, potential challenges may arise for athletes who play sports in the spring and winter season because winter practices start during the final week of games for spring season.
"I am mostly disappointed in the new calendar because I play football, baseball, and I ski," Junior Hayden Smith said. "The overlap between skiing and baseball is six weeks with preseason workouts, which feels tough to manage. Since the seasons are so close together I had to cut out football to make time for ski racing and baseball."
Season 4(winter sports)
The Jesuit 2020-21 sports season concludes with the winter sports season which includes traditional winter sports (swimming,wrestling, and basketball). The winter season starts in the middle of May and concludes in late June. While Jesuit does not have a wrestling team, moving a high contact sport like basketball to the very end of the year increases the possibility of a basketball season. Currently, OSAA has prohibited basketball, but with nearly a half year until the winter season starts, a change remains hopeful.
Other OSAA activities 
Many other school activities have been revised in order for the school to regulate guidelines. These activities include speech, solo music, dance/drill, cheerleading, choir, and band/orchestra. Activities such as choir and band/orchestra have been moved towards the end of the year to allow for a possibility of each performing in person. Other activities like cheer and dance have been moved later in the year to allow for possible outdoor practices. There is no definite season for these activities, but rules allowing, most of these activities should start in April.
Jesuit High School is also holding pre-season workouts to prepare students for the sports season. All pre-season workouts are optional, but since many pre-season workouts begin a week before games, they are highly encouraged. 
Jesuit administration recently sent out a school-wide email that provides further details on all aspects of each season and each sport. The OSAA website also provides the official calendar for the 2020-2021 sports season while detailing the safety of each season in their media statement.
About the Writer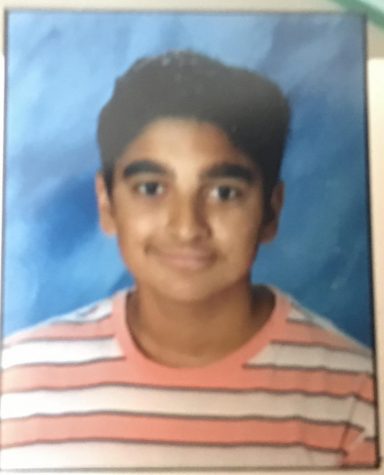 Kavish Siddhartha, Editor
Kavish Siddhartha is a staff writer for the Jesuit Chronicle. Kavish is a junior at Jesuit High School and has been interested in journalism since a young...
Guidelines for sports: what's happening?
With the adjusting style of the new hybrid online learning, Jesuit High School has created fall sports practices as a stress-free and inviting environment to meet friends and get exercise in order to bring the community together. This fall, 657 athletes have participated in practices in 18 different sports throughout nine weeks. Instead of sports teams meeting during all weekdays like the regular school year, the new format has most sports only meeting twice a week due to the fact that league games aren't being played. 
"The primary goal of the fall was social and emotional and community health," Athletic Director Mike Hughes said. "It was to get students to be together as a community and to have fun together with their friends while exercising." 
The new safety guidelines implemented includes coaches and staff taking the temperature of all athletes, athletes wearing masks at all times, and requiring athletes to complete a basic health check for symptoms. With many sports having to use a singular ball, numerous sports went extra lengths to constantly clean their balls with alcohol spray and wipes during water breaks and timeouts. 
"We had to follow the guidelines put on place by the state which meant in order to stay COVID free, we had to wear masks at all times, stay as socially distant as possible, and keep our bags at least 6 feet apart from each other," varsity soccer player Landon Azavedo said.
Throughout the entirety of fall practices, there was only one athlete in a sport who came to practice exposed with the virus. The student came to one practice with the virus, but fortunately, there was no further spread. Jesuit was prepared for such precautions and took immediate protocol to addressing the situation. The main protocol for potential COVID exposure is to be as transparent as possible to the parents and the athletes. Jesuit notified everybody who attended the practice and cancelled the practice for the next two weeks. While there was some concern for a few athletes who seemed to have symptoms, all tests came back negative, and Jesuit remained vocal and transparent by letting families know that members of the team were being tested for the virus.  
"We went throughout the entire fall with no COVID spread to anybody," Hughes said.
The protocols of wearing masks, socially distancing, and taking temperatures were a success, leaving fall practices a completely safe environment.
The OSAA has also created a new calendar for each sports season: season two – the winter sports season which will roughly be from January to February, season three – the fall sports season, which will roughly be from March to April, and season 4 – the spring sports season, which will roughly be from May to June. 
In the next few paragraphs, Mr. Hughes also offered some insights about his predictions for the schedule of the 2020/21 Jesuit sports year.
Predictions for the Spring/Fall season
"I am very confident about the fall and spring sports seasons happening,"Hughes said. "Right now, we could potentially play a scrimmage soccer game, tennis game, or a baseball game against another school. And If it's allowed now, I have to think it's going to be allowed in May." 
With the expected timeline of the fall and spring sports seasons to start in March, sports that can be modified to COVID guidelines like soccer and volleyball should have a good chance of starting on time.
"I think in March, we will be able to play soccer, volleyball, and certainly cross country," Hughes said.
Other fall sports like football and lacrosse face an uphill battle due to the closeness of the players and with both sports being contact sports. 
"Winter" Sports
Likewise, other winter sports, like basketball, remain complicated due to increasing COVID cases. Practices for basketball are supposed to begin on December 28, so one plausible option being discussed is  to move the basketball season into the spring sports season, which is roughly around May, allowing for more time for COVID to die down. With sports such a basketball facing unlikely odds to start in January, the better option might be to change the season rather than to cancel. This could be a potential hardship for students who play both basketball and a spring sport, but one sport is better than none.
Taking a different approach than rescheduling, swimming is an example of a winter sport that could start off virtual. Jesuit is trying to rent some private pools for the swim team in which the team would hopefully be able to train and time themselves and compare against other schools in a virtual competition. 
 While sports like basketball and swimming might face some difficulty starting on time, a winter sport like ski racing has a large plausibility to practice on schedule due to the fact that the skiers are already wearing masks and gloves and they're racing one at a time.
While Mr. Hughes is confident that many sports can be played in the latter part of the second semester, all of these decisions are made by the governor, the Oregon Health Authority, and the OSAA.
On December 7th, the OSAA is conducting a meeting about the fate of winter sports. The executive board of the OSAA will make the impending decision about if the winter season will be held on schedule or if any sports will be shifted to different seasons. To learn more about the upcoming decisions about winter sports, you can check out the OSAA website for more information. There will also be more information on the athletic page of the Jesuit website after OSAA has come to a decision on December 7th, and Jesuit High School plans to send out a school-wide email a few days after the decision. If the new calendar and guidelines are still confirmed after December 7, Jesuit High School should have a promising and exciting year for sports.
About the Writer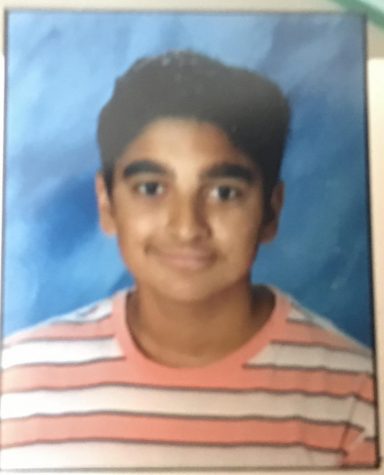 Kavish Siddhartha, Editor
Kavish Siddhartha is a staff writer for the Jesuit Chronicle. Kavish is a junior at Jesuit High School and has been interested in journalism since a young...
Podcast: The GOAT Show-1996 Chicago Bulls vs. 2017 Golden State Warriors
About the Writers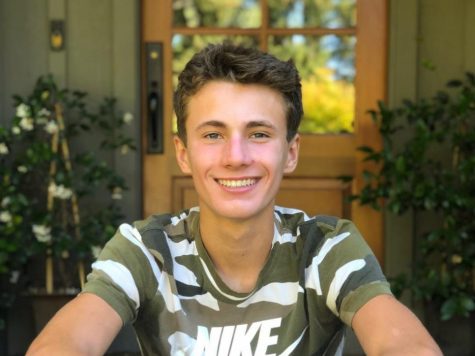 Anton Baricevic, Managing Editor
Anton Baricevic is a proud editor for the Jesuit Chronicle. As a member of the class of 2022, Anton decided to take Journalism because his sister Mia,...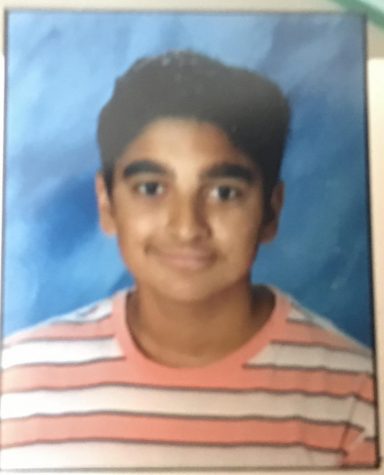 Kavish Siddhartha, Editor
Kavish Siddhartha is a staff writer for the Jesuit Chronicle. Kavish is a junior at Jesuit High School and has been interested in journalism since a young...
High School Political Involvement- 2020 Election
"Around 239.2 million Americans were eligible to vote in 2020, according to the U.S. Elections Project. NBC News' projected 159.8 million ballots cast in 2020 would constitute about a 66.8% voter turnout rate among eligible citizens — the highest since 1900"(Miao).
The near conclusion of the 2020 presidential election has already reached a record high number of ballots turned in due to the efforts of many Americans who are striving for change. For Jesuit High School, the 2020 election is the first election all grade levels have witnessed during their high school years. Furthermore, with many upperclassmen becoming closer to the voting age, the gravity of the election and the effects it has on our youth have become a growing interest. 
"This election, in particular, has really piqued my interest because of how much is at stake – from our handling of the COVID-19 pandemic to the respect of human rights,"Model United Nations leader Elina Deshpande said. "Additionally, our country is incredibly divided, each candidate is going to have a different effect on that polarization, and watching this presidential race play out has been gripping for sure".
Over the past few weeks, President elect Joe Biden and Donald Trump have been in a deadlock over states such as Georgia, Pennsylvania, and Arizona causing states like Georgia to recount their ballots which have spanned over numerous days. The astounding closeness of the election has captured the interests of many American citizens as Fox News Channel's 2020 viewership set a new record high number of viewers with more than 14 million viewers. While the importance of the country's future and unity is important, other students have been interested in the election's social influence.
"This election is more impactful than any other recent elections because I want to know how our country will deal with the ongoing pandemic and the systemic racism in our justice system and law enforcement," Junior Stefan Lacatusu said.
Just last school year, Jesuit students created a petition calling for Jesuit's administration to be more vocal against systemic racism. Lacatusu is one of many high schoolers whose election interests have risen due to the recent call for social justice in our country. 
"I am interested in this year's election because there are a lot of growing issues and problems in our country, and it'll be intriguing to see how both candidates would go about solving them,"Junior Ethan Krause said.
There seems to be a growing involvement in political awareness within students, as their interest in the election correlates to the imminent issues in America. Over the past year, Jesuit students have become very familiar with the Black Lives Matter protests and the call for Criminal justice reform which have both been a point of contention throughout the election. Along with the general election interest some students are also advocating the importance of voting. 
" I think it is really important for younger people to vote because people complain about the society we live in and we have the power to change the world we live in and we need to use that power," senior Josh Martin said.
Martin's perspective highlights that  many Americans who are not satisfied with the direction of this country are demanding change, but the first step for real change is to get more citizens to vote.
"Even one vote can influence anything from local measures to who controls judicial processes at the highest level, all of which has an affect on our lives. And especially with our generation, we have the ability to bring new ideas, experiences and policies to the table to vote for change and fight for what is right in the future," Deshpande said.
With Jesuit High School becoming fully remote throughout the fall and winter, The 2020 Election has become one of the largest watched events in recent months. The recent stay at home order has prompted these students into becoming more politically aware of the policies and ideas each candidate brings to the table and also the importance of country-wide voting. Furthermore, it is vital to be aware of politics now and how our vote can make a difference as most students are only a few years away from having the ability to vote, and becoming more knowledgeable can help us make smart, more well-informed decisions in the future.
About the Contributor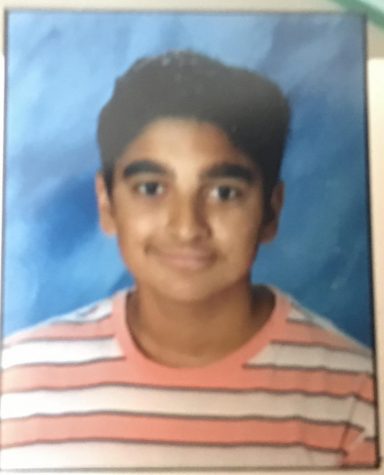 Kavish Siddhartha, Editor
Kavish Siddhartha is a staff writer for the Jesuit Chronicle. Kavish is a junior at Jesuit High School and has been interested in journalism since a young...
High School Political Involvement
Starting in May 2020, demonstrations over the police killing of George Floyd have been held in the city of Portland, Oregon. Continuing until September, hundreds and even thousands of Oregon residents gathered to protest against the systemic racism and police brutality black Americans have endured in this country. 
These protests were the start of a difficult conversation Jesuit needed to have about systemic racism. Motivated by the injustices in our country, several Jesuit seniors last year took their stories of discrimination to social media to address the imminent problems occurring at Jesuit High School. These students indicated that the school has a lot of work to do to obtain equality and that discrimination is still an issue students of color face.
" The students that took to social media this summer really ignited the flame for our institution to look in the mirror and acknowledge our own complicity in systemic racism," said Diversity and Inclusion director Melissa Lowery.
  The first step for change to happen anywhere is acknowledging the harm that was caused. After receiving student outcry from petitions wanting the Jesuit Administration to openly support Black Lives Matter and receiving numerous personal messages, Jesuit High School sent out a school wide email ensuring students that Jesuit is proud of them for finding their voices. Brady McClellan even suggested whether he and other students of color earned a chance to attend Jesuit for the right reasons.
" Students of color feel that they deserve to be at Jesuit but are only there because they promote the identity that Jesuit isn't racist and that the statistics they fill are more important than the skills and intellect they offer," junior Brady McClellan said. 
Another reason that some students feel excluded is because of the lack of support shown for minority cultures.
" Jesuit must recognize and support other cultures and their traditions more openly," said junior Rishabh Sharma.
Students have written letters and spoken directly to the administration because they enjoy Jesuit, and they want other students to have a different experience than themselves. 
" The students this summer who were brave enough to share their own experiences is exactly what we preach and talk about. So for us to have our students come back to us and for many of them to say this with love is the first step for improving our school," said Mrs. Lowery.
Many Jesuit students have led the charge to change by attending the Black Lives Matter protests. It's crucial for students to be involved and engaged during these historical times because high school students should be aware of the racism people of color endure. Racism was built into this country through schooling and the criminal justice system, so it's important to recognize how these systems are being challenged right now. 
Another aspect as to why many students have absorbed and have had time to understand these complex issues are due to Covid-19. Being in quarantine has given students opportunities to understand the extent of racism and how it affects the entire community. Quarantine was also an opportunity for many students and supporters to realize their call to action and that the time to stand against racism is now. 
" Being proactive and advocating and protesting for justice is a very Jesuit thing to do, and this is what makes men and women for and with others, it's our students taking action," said Ms. Lowery. 
As a school community working to become more culturally aware and anti-racist, Jesuit is making attempts to be open to growth. Shifting a culture is a tough task, but this initiative won't succeed if it is simply a diversity office issue; it is pivotal that all students come together to make a difference.
" The Jesuit Administration has been working for months in close collaboration with the DEI office to ensure that everyone feels heard, valued, and respected," said Mrs. Lowery.
Paul Hogan sent out an email clarifying his stance that there is discrimination in our school, and that we need to make it our mission to end it. 
President Hogan wrote in the email, "We can and will do better. We can expand our curriculum to include more voices, and we can and must educate all of our students, starting with incoming freshmen, about the ways in which your words and actions can either build up or tear down your brothers and sisters".
The school also holds the school's annual Multicultural Week, in which students of all minorities get a chance to present their religious and ethnic customs. Although many students enjoy and cherish the opportunity to display a part of themselves, Rishabh Sharma hopes Jesuit will do more instead of having students lead the week.
"I feel that the administration should try to increase their cultural knowledge and partake in events of other cultures," Sharma said.
Additional students' opinions suggest that there are more beneficial ways for students to learn about opposing cultures. 
"It would be beneficial to find people of color in certain industries or in the media who would want to speak to their personal experiences," McClellan said.
Finding people of color in different job industries would certainly be an impactful way to demonstrate different cultures and provide representation for minority groups. In addition, listening is a very effective way to learn about what other minority groups do and what other challenges they have overcome.
Throughout the entirety of the Black Lives Matter movement and the fight for justice, Jesuit has been very committed in listening to others. The Jesuit Administration has listened to the heart wrenching stories of students and is proud of their own for advocating for themselves. The only way to solve these problems is to realize this situation involves the entire community, and that everyone's voice matters. Although students have voiced their opinions about how Jesuit needs to change to benefit students of all backgrounds, there is no denying that students and faculty are working towards making Jesuit High School a safe and welcoming place for everyone.
About the Writer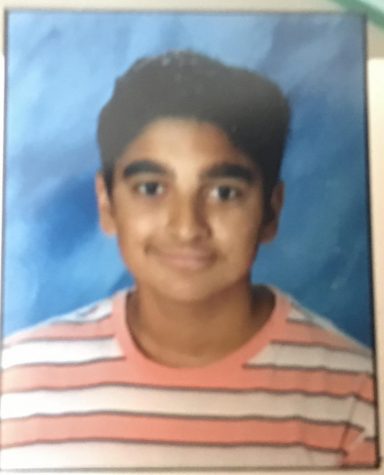 Kavish Siddhartha, Editor
Kavish Siddhartha is a staff writer for the Jesuit Chronicle. Kavish is a junior at Jesuit High School and has been interested in journalism since a young...
Jesuit Clubs Have Returned
With the COVID-19 virus causing Jesuit High School to switch to online learning, many students questioned if having clubs this year would be feasible. 
Two weeks ago, Jesuit hosted its first ever online club fair due to COVID-19 complications. Jesuit created a website with different hyperlinks to all of Jesuit's intriguing clubs. 
"The club fair was a huge success and with the increased number of students who came to the fair this year, we could potentially think about doing the online fair again next year," Mock Trial leader David Exley said. 
As many Jesuit clubs have started their year online, many students are still adjusting to the online atmosphere. Some students may enjoy clubs because they feel it's a safe space to connect with others, but being online, there is still a sense of uncertainty. Another issue facing students is the amount of set time for club meetings. 
"We only have two activity periods, and there are many kids who are in multiple clubs and because there are only two windows of club time, it's difficult for kids to be actively involved," Model United Nations leader Mark Flamoe said.
Even with the set times for clubs, many students have trouble staying engaged over Zoom.When clubs meet in person, students may feel more compelled to participate because they are in the midst of the activities, but the online format decreases the pressure of participating."The biggest difficulty is getting students to actively engage," Chess Club leader Zane Godil said. 
On Zoom, there is a tendency for students to turn their camera and mic off and mentally check out, so having interactions with club members is difficult. The larger impact of online clubs on students is the uncertainty regarding club competitions. Many of the clubs that compete in debates, mock trials, and tournaments are now up in the air due to safety concerns. Luckily, many club competitions don't start until April, so there is time for potential changes.
 With the Model United Nations conference still in the air, " the main impediment the club competition would have is for all kids to have good online access so they can fully participate in the conference," Flamoe said. 
Despite the difficulties of online club meetings, there have also been numerous benefits of meeting online. Dr. Exley proposed that an online club format may allow students to participate in a less stressful environment. "There many kids who may feel more comfortable coming to a club through zoom than to walk through the halls of lower Arrupe and talk to upperclassmen," Exley said. 
"There are some kids with specific personalities where there's a certain element of safety and anonymity with joining a club when they have the ability at any point in time to turn their camera off or leave," Flamoe said. 
Students now have the ability to be as interactive as they want and students with different learning preferences can learn together. The new club format has benefitted many students by allowing them to engage in a safe space where they can be creative and comfortable. 
"One positive aspect is that it's very easy to disseminate information by screen sharing so the entire group can see," Godil said. 
Fortunately for all clubs, Zoom allows for teachers to project assignments and information on the call for all students to see easily. Club leaders also have the ability to be more flexible when setting club appointments. Even though clubs need to have moderators present, the after-school sports practices adjustments have made it easier for clubs to find set times to meet.
Although clubs are meeting in person, the new method of meeting online may benefit students in the long run. Students will be expected to work just as hard as they would in in-person club meetings, and to communicate positively with others. Although the new club system may not appease everyone, it allows for all students to have a safe and equal opportunity to learn and grow. If all students and faculty remain open to striving for greatness, the 20-21 Jesuit High School club year can be one of the best.
About the Writer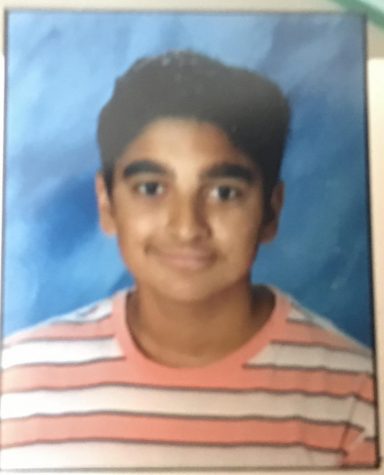 Kavish Siddhartha, Editor
Kavish Siddhartha is a staff writer for the Jesuit Chronicle. Kavish is a junior at Jesuit High School and has been interested in journalism since a young...