A Review of TwoSet Violin's "Prelude"
Calling all musicians, Youtube comedy fanatics, and casual modern classical music listeners: TwoSet Violin has officially released their first single. 
Twoset Violin is a popular Youtube comedy duo consisting of Brett Yang and Eddy Chen, based in Brisbane, Australia. Specializing in humorous videos about the everyday struggles of classical musicians, their content has garnered over 710 million views on Youtube, and 5 million followers on social media. Along with composer Jordon He, Yang and Chen surprised their fans by composing and recording their first single, "Prelude". It was released Oct. 9th, and has since gotten 400 thousand views. 
The piece itself is beautiful, as if one were to imagine themself gliding through a meadow. It's very reminiscent of Debussy's style of music, incorporating various violin techniques such as trills, harmonics, and pizzicato. These techniques are meant to bring serenity and dimension to the piece by imitating the sounds of nature, such as the flutter of a bird's wings or the sound of a babbling brook. Debussy, a composer of the impressionist era, often sought to find inspiration by imitating the beauty and nostalgia of his memories in his music. Composer He found inspiration for this piece the same way. 
"It has many eastern musical elements," He wrote in a Facebook post. "It is the kind of music I grew up with."
"Prelude" captures the peaceful and romantic essence of Zanhao's "Butterfly Lovers Concerto" and the landscape of Massenet's "Meditation from Thais". In other words, it marries elements of modern French and Chinese classical music in a unique way. Yang and Chen's violin skills enhances the piece through expressionist vibrato and varied dynamics. Chen, He, and Yang have created pure art, with "Prelude" painting a picture one can only see by hearing it. 
He recently released the sheet music on Musescore, a free website carrying thousands of free music sheets for musicians to learn. With many Jesuit students being musically inclined, Twoset Violin's new piece could give students a new avenue to collaborate and bond during quarantine. 
About the Contributor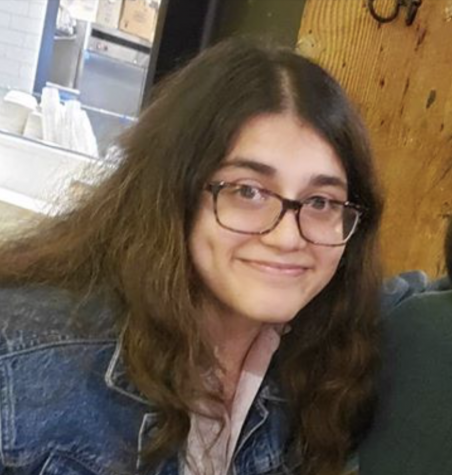 Avni Sharma, Staff Writer
Avni Sharma is a current sophomore at Jesuit High School. She enjoys writing about a wide variety of topics, from music reviews to current politics. Though this is her first year writing for the Jesuit Chronicle, Avni has managed several class newspapers and has blogged about classical music and music theory in the past. As a child, Avni read magazines and spare copies of The Wall Street Journal before entering her Nancy Drew and Harry Potter phase. Today, Avni frequently reads the WSJ and is passionate about reading to learn. In her spare time, Avni loves to paint, draw cartoons, play tennis, and manage her science-focused YouTube channel, "The Breakdown".
Link to Avni's Youtube Channel: https://www.youtube.com/channel/UC7WsYGppgUztsS_ZeSWcgCw