A Review of TwoSet Violin's "Prelude"
Calling all musicians, Youtube comedy fanatics, and casual modern classical music listeners: TwoSet Violin has officially released their first single. 
Twoset Violin is a popular Youtube comedy duo consisting of Brett Yang and Eddy Chen, based in Brisbane, Australia. Specializing in humorous videos about the everyday struggles of classical musicians, their content has garnered over 710 million views on Youtube, and 5 million followers on social media. Along with composer Jordon He, Yang and Chen surprised their fans by composing and recording their first single, "Prelude". It was released Oct. 9th, and has since gotten 400 thousand views. 
The piece itself is beautiful, as if one were to imagine themself gliding through a meadow. It's very reminiscent of Debussy's style of music, incorporating various violin techniques such as trills, harmonics, and pizzicato. These techniques are meant to bring serenity and dimension to the piece by imitating the sounds of nature, such as the flutter of a bird's wings or the sound of a babbling brook. Debussy, a composer of the impressionist era, often sought to find inspiration by imitating the beauty and nostalgia of his memories in his music. Composer He found inspiration for this piece the same way. 
"It has many eastern musical elements," He wrote in a Facebook post. "It is the kind of music I grew up with."
"Prelude" captures the peaceful and romantic essence of Zanhao's "Butterfly Lovers Concerto" and the landscape of Massenet's "Meditation from Thais". In other words, it marries elements of modern French and Chinese classical music in a unique way. Yang and Chen's violin skills enhances the piece through expressionist vibrato and varied dynamics. Chen, He, and Yang have created pure art, with "Prelude" painting a picture one can only see by hearing it. 
He recently released the sheet music on Musescore, a free website carrying thousands of free music sheets for musicians to learn. With many Jesuit students being musically inclined, Twoset Violin's new piece could give students a new avenue to collaborate and bond during quarantine. 
About the Writer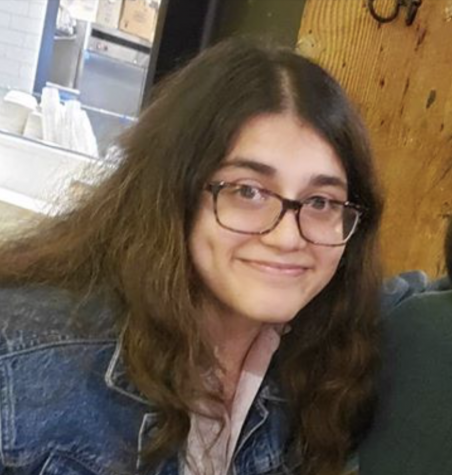 Avni Sharma, Staff Writer
Avni Sharma is a current sophomore at Jesuit High School. She enjoys writing about a wide variety of topics, from music reviews to current politics. Though...
Tune in to Studying
As students get back into their rhythms, they are starting to rediscover their study techniques. A common manner of study is to listen to music while they work on homework or study. But is this method actually viable?
A study done by neuroscience professor William Klemm, Ph.D., on the "Mozart Effect" produced examples that, "music people considered pleasurable increased the release of dopamine (the "feel good" neurotransmitter) in the brain. Dopamine promotes learning to approach rewards, while a deficiency of dopamine promotes learning of punishments" (Psychology Today).
Studies like these show that students who systematically listen to music as part of their study regimen tend to recall their study materials better. This is because they associate those materials with the success of a good test grade or a reward of sorts.
Students may take that information and plead with their teachers that they need to listen to music as they are unable to study quietly. But that decision is all up to their teachers, who ultimately have the power to decide whether music is a distraction or a tool in their classrooms.
"I think it's a double edged sword, because for some students, it's a good opportunity to help them focus," math teacher Mr. Doebler said. "But for other students, I think it's a distraction. I think it's very individualized in that regard to students willing to drown out distractions and focus is great, but if they just use it as another tool to kind of distract themselves, it turns out not to be so helpful."
When teachers around campus prohibit their students to listen to music in their classes, students turn to the library to listen to their music and study while in a quiet environment.
"It's easier to work in a library," senior Kyle Kneefel said. "Listening to music in the library definitely helps me. I put my earbuds in, and I feel like I get more work done. Not only am I less likely to be distracted by talking to others, it kind of lets me hone in on my work."
At times like break and lunch, the library becomes a center of chaos for students to speak with each other at whatever volume they please, so having music as a way out of that chaos helps students get their work done.