Portland Children's Museum Closure by Lucy Menendez
The Portland Children's Museum recently announced its permanent closure effective June 30, 2021. 
The Portland Children's Museum offers transformative learning experiences through arts and sciences for children. It was a pillar for most Portland kid's childhood. 
"The children's museum was a huge part of our kids' childhood," Jesuit parent Lisa Pope said. "It was part of our weekly rotation to occupy the kids. We had it down to a science. We get there early, get in, do everything first, eat lunch, and then by the time we were in the car driving home, they would already be asleep. It was awesome, I'm super super sad it won't be there anymore."
The museum has remained closed since March of 2020 due to the Covid-19 pandemic. Without visitors and ticket sales, the museum was not able to overcome the economic payments amid the pandemic. The museum would not be able to accommodate new cleaning protocols, limiting capacity, or increasing its staff in the foreseeable future. 
The Portland Children's Museum was also looking forward to celebrating its 75th anniversary. 
"The Museum welcomed 4.8 million visitors during its 75 years and recently hosted more than 250,000 visitors each year—many of whom first visited as children decades ago and returned as parents or grandparents," David Peterson, Chair Board of Directors, said in his recent press release. 
"It's the first place I knowingly used a computer. That was in the late 80s," Jesuit alum Patrick Schneider said. 
The museum had tons of activities, allowing children to immerse themselves in their imagination for hours. Opportunities included pretending to be a veterinarian, manning the cashier stand at the mini grocery store, playing with plastic toys in water features, putting on a stellar performance in the auditorium, or getting creative in the clay studio or the "garage" craft stations. 
"The best thing about the children's museum was that it was educational and fun, so it also taught them things," Lisa Pope said. "We liked all the different exhibits. If it were sunny we'd always have to run outside and jump on the cow that you weren't really supposed to jump on."
"I liked the water with the ducks! And the alligator with the big teeth," senior Declan Quillin said. "Really sad to hear such a pillar of my childhood gone." 
The building accompanied Opal Elementary School as well. 
"I went to elementary school on the lower floor of the Children's Museum, senior Marin Biniak said. "I walked through the building everyday and my school was integrated with the museum so I kind of grew up there. My favorite thing was just watching the [seasonal] exhibits change and getting to see younger kids play there as I got older. 
A passionate parent has started a petition to save the Children's Museum. She is attempting to receive 25,000 votes and gain the attention of donors in order to save one of Portland's most cherished landmarks.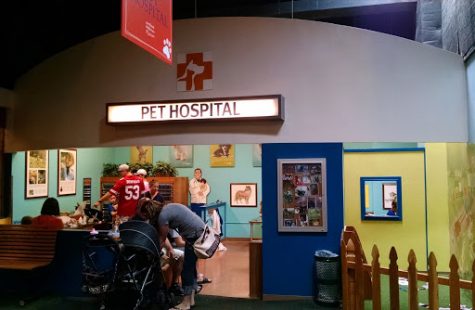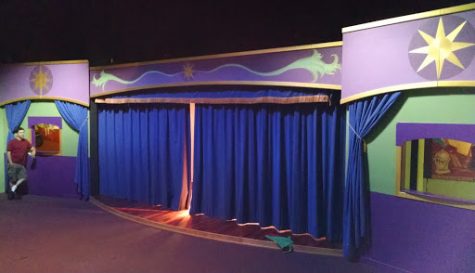 About the Contributor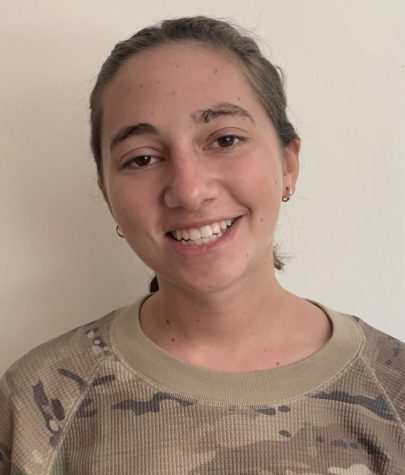 Lucy Menendez, Staff Writer
Lucy Menendez is a senior at Jesuit High School and first time journalism student. Lucy plays basketball at Jesuit and is involved in multiple clubs. Her favorite subject at Jesuit is English because she loves to read. She would even describe her perfect day to be spent curled up with a good book. Lucy loves to listen to music and is currently listening to Mac Miller, Jaden Smith and SZA. Lucy will dive into any conversation involving sports. Her favorite team is the Portland Trail Blazers. Lucy has two older sisters who have graduated from Jesuit and currently study at the University of Oregon. She loves to travel with her family. If it were spring break, summer, or even winter break, you could find the Menendez family in Captiva, Florida where they soak up the sun and spend time with family and friends. Lucy is ecstatic about her first year as a journalist and looks forward to writing articles for the Jesuit community.