2021 NFL Top Ten Picks Mock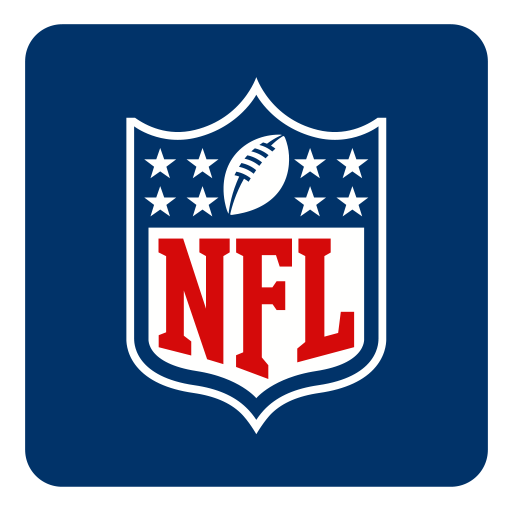 The NFL Draft starts on April 29 and is in Cleveland, Ohio. After a short and weird college football season where many teams missed games or players because of COVID, it will be interesting to see what happens in this draft because the temas don't have a lot of film on these players. Here are my top ten picks in this year's draft.
With the first pick in the 2021 NFL Draft the Jacksonville Jaguars select Trevor Lawrence: QB from the University of Clemson.
Trevor Lawrence has been the favorite player in this year's draft since he was in high school. The Jags need a quarterback and Trevor is the best guy. Lawrence has competed in two national championship games and has one one during his college career. Lawrence also has only two losses in his 3 years at Clemson.
With the second pick in the 2021 NFL Draft the New York Jets select Zach Wilson: QB from the Brigham Young University.
During the last few months, Zach Wilson has come out of nowhere. For the past few years Justin Fields has been the consensus second quarterback in this draft. America has fallen in love with Zach Wilson and so has the Jets. Zach and the BYU cougars only lost one game last year. In 2020 he had 33 touchdowns and only 3 interceptions.
With the third pick in the 2021 NFL Draft the San Francisco 49ers selected Mac Jones: QB from Alabama.
It has been reported that Kyle Shanahan, the 49ers head coach, loves Mac Jones. Mac had a great year at Alabama last year but also had generational talent around him. He did win a national championship and was very accurate to his great wide receivers. Mac Jones has only started one year in his college career but did have 41 touchdowns and only 4 interceptions. He had a 77% completion rating at Alabama during the 2020 season.
With the fourth pick in the 2021 NFL Draft the Atlanta Falcons select Kyle Pitts: TE from The University of Florida.
Most people think that Kyle Pitts is the most sure thing in this draft. He would be the first tight end selected in the top five in almost 50 years. Pitts is a generational tight end coming to a league where the top teams all have great tight ends. Kyle Pitts is 6'6" , 245 pounds and runs a 4.4s 40 yards time. He also has 83 inch wingspan, looks like a tight end and runs routes like a wide receiver
With the fifth pick in the 2021 NFL Draft the Cincinnati Bengals select Penei Sewell: OT from The University of Oregon.
The Bengals found their franchise quarterback in last year's draft with Joe Burrow. Last season he was getting hit a lot and ended up getting hurt. I think they should do their best to protect him and Penei Sewell is the best offensive linemen in this draft who can do that. During Penei's whole college career at Oregon he only allowed one sack! His sophomore year he was also named the best Offensive linemen in college.
With the sixth pick in the 2021 NFL Draft the Miami Dolphins trade their pick to the New England Patriots. The Patriots select Justin Fields: QB from The Ohio State University.
The Dolphins already have their future quarterback in Tua and probably want to take a weapon here but I think they can still get somebody like Devonte Smith at 15. I think the Patriots are feeling aggressive in this draft and want a quarterback and Justin Fields would be falling in this draft. Justin Fields is 6'3", 230 pounds and runs a 4.40 second 40 yard. He reminds me of a young Cam Newton The way he runs like a bulldozer as a quarterback.
With the seventh pick in the 2021 NFL Draft the Detroit Lions select Trey Lance: QB from North Dakota State University.
The Lions just traded away their franchise quarterback Matthew Stanford and received Jared Goff in return. I do not think Goff is their franchise guy. I think it would be smart of them to take Trey Lance here and get a quarterback for their future. Lance only played one game of football last year and doesn't have much film. I think he has one of the biggest upsides in this year's draft but can also have one of the lowest ceilings, because we do not know much about him.
With the 8th Pick in the 2021 NFL Draft the Carolina Panthers select Rashawn Slater: OL from Northwestern University.
The Panthers just traded for Sam Darnold and they hope he turns out better than he did with the Jets. One way they can help him succeed is to protect him with Slater, the second best offensive lineman in this year's draft. Slater is a very popular prospect because he can play both tackle positions. Slater is a guy who could start in the NFL today.
With the ninth pick in the 2021 NFL Draft the Denver Broncos select Micah Parson: LB from Penn State University.
The Broncos just missed out on the top five quarterbacks in this year's draft. But their defense wasn't great last year and Parsons can help. The Broncos need a quarterback but if they don't move up I don't think they will be able to get a quarterback at number nine. In Micah parson last season he had 109 total tackles and five sacks, I think he can help this Broncos defense a lot.
With the tenth pick in the 2021 NFL Draft the Dallas Cowboys select Patrick Surtain: CB from the University of Alabama.
The Cowboys have Dak coming back this year and have great offensive weapons in Amari Cooper and Ceede Lamb. Their defense was terrible last year and I think that Surtain can help. Surtain was named the defensive MVP of the 2021 Rose Bowl, and many people think he is the best defensive player in this years draft.
About the Writer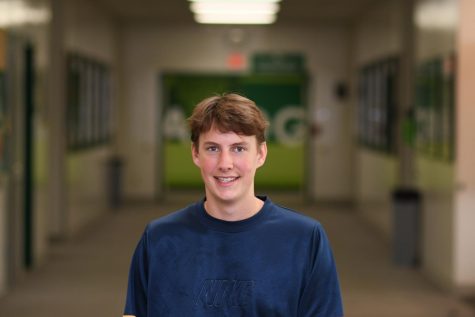 JJ Gray, Managing Editor
JJ Gray is a senior and this will be his third year as  journalism student. He is excited to be in the class and have a great time. In JJ's free time, he reads about sports and listens to many different sports podcasts and radio shows. JJ loves listening to the Ringer Podcast Network every night. He also enjoys talking about and debating sports topics with his family and friends. JJ plays football and he skis at Jesuit high school. JJ is also very into the sneaker and shoe world. He loves to hike and be in the outdoors in his free time. JJ has a cat named Kendrick Lamar and a dog named Reggie and he loves to play with them. JJ has an older sister who graduated from high school last year and was in the journalism class at Jesuit. One of JJ's favorite things to do is travel, his favorite place he ever visited is Amsterdam. JJ loves to read, write and listen to podcasts because they help him take his mind off other things.