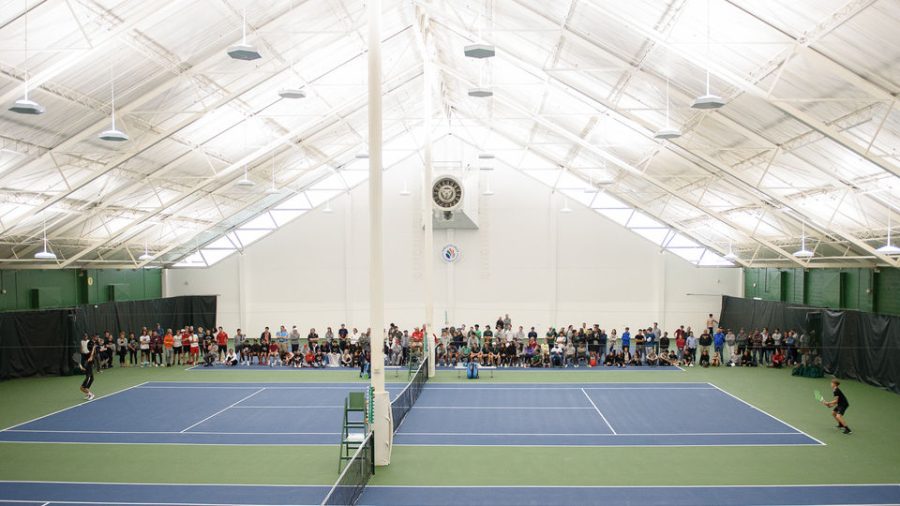 Men's Tennis Preview
On February 28, the men's tennis team will embark on another season in hopes of a state title. The last time they won a state championship was in 2019. They hope to continue their dominance over the Metro League after several Covid restricted seasons. 
The team had three seniors who graduated last season. With the losses of Wyatt Warrington, Shubhan Patankar, and Timo Barthes, coach Jeff Wood is looking for other players to step up. 
Chase Baldocchi, a senior, is excited to lead the team and have a strong season.
"It will be nice to play this year, especially without having districts and state last season," Baldocchi said. "Last year, the Covid experience helped us mature, so I think the team will be able to compete in a postseason run."
Meanwhile, Coach Wood is ready to build relationships with his new team.
"We're looking forward to this season, and hoping to bond early as a team and continue to build throughout the season," Wood said.
There is a theme for the men's tennis team. The team is centered around putting the needs of the team before the needs of the individual. 
It will not be an easy Metro League season. Baldochi emphasized the importance of watching out for difficult opponents. 
"Sunset and Westview are the two better teams in the Metro League," Baldochi said. "Beaverton is also a little stronger this year, and we will be looking for out-of-conference teams too."
The team features players that can potentially guide the team to wins against strong schools. Siddu Chava and Yohan Pandya are two seniors who were elected captains in a team vote. 
Alongside head coach Jeff Wood, a new coach has joined. Coach Connor Leahy from the class of 2013 is the new varsity assistant. 
As for the new varsity players that will move up, coach Wood is ready for whoever shows out at tryouts. 
"I am excited to see who steps up this year," Wood said. "We need help from everyone on the team."
Baldochi is also interested in seeing younger players that may be promoted to the varsity squad. 
"They always help, because you always lose seniors and you need the new guys to step up," Baldochi said. "It's going to be fun to watch them grow as the season goes on."