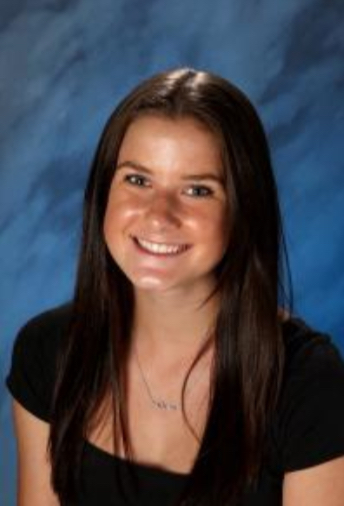 Brynn Ensminger
Brynn Ensminger has been part of student government for the past two years, works as an ambassador, and plays soccer and lacrosse at Jesuit. She also participates in multiple clubs, including one she runs. Her goal is to help the school face its new normal after covid. 
"I want to continue to build the community by creating more class events and different ways to connect to each other," Ensminger said.
CANDIDATE'S STATEMENT
Hey Jesuit! My name is Brynn Ensminger and I'm running to be YOUR ASB President. My mission as president is to make Jesuit a more empathetic, kind and fun place. I am a hard working and efficient leader who finds joy in connection with others. Through my last two years in Student Government, captain of sport's teams, and leader of different clubs, I've developed a profound love for the Jesuit community. But let's face it, school isn't always easy. As your President I promise to try to make your experience at J-High the best it can be. Whether it's creating more class cups, wellness days, or adding more Yerba flavors, I'll listen and advocate for you. Although I'm not a football player, we can tackle high school together and create the best year at Jesuit yet!
HOW WOULD YOU BALANCE THE NEEDS OF THE STUDENTS AND THE INSTITUTION?
Communication is crucial when seeking balance between the two parties. By fostering honest, open-minded, and respectful conversations, I will be able to formulate solutions that satisfy both the needs of the students and of the administrators.
HOW WOULD YOU PROMOTE SCHOOL SPIRIT AND COMMUNITY AT JESUIT?
I believe instituting monthly class competitions, similar to the Day of Giving, will encourage students to participate in various school events. Whether cheering at sports games, joining a new club, or attending art performances, students can earn their class points! At the end of every month, a class winner and prize will be announced. This friendly competition motivates students to support one another as they raise school spirit!
WHAT DO YOU BELIEVE IS THE MOST SIGNIFICANT ISSUE THAT THE STUDENT GOVERNMENT SHOULD ADDRESS?
Deciphering our "new normal" is the most significant issue Student Government faces. While I hope that next year is fully back to normal, it's unclear what that truly means. Without COVID restrictions, Student Government needs to incorporate some pandemic norms (optional assemblies, outside dances, etc.) with previous standards. Checking in with students through flex talks, surveys and Q/A's will foster an atmosphere where everyone is satisfied.
HOW SHOULD A STUDENT LEADER RESPOND IF A STUDENT GOVERNMENT RECOMMENDATION IS NOT ADOPTED BY THE SCHOOL?
If a recommendation is not adopted, a student leader should not give up on the idea. They should politely talk to an administrator to fully understand what specifically about the previous idea did not work. From there, redesign and compromise between the needs of both parties. It's important to stay open-minded, and incorporate the needs of everyone.