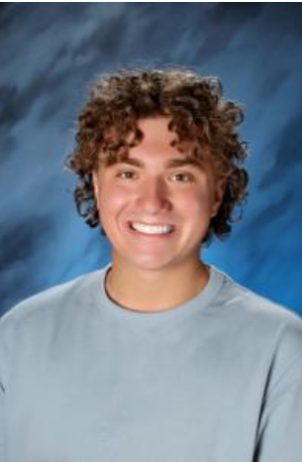 Carter O'Sullivan
Carter O'Sullivan is the manager for varsity volleyball and participates in track and field at Jesuit. He is also an ambassador, specifically part of the shadow team which welcomes eighth graders on their shadow visits. He wants to focus on bolstering the Jesuit community and hear everyone's perspectives. 
"We should have a suggestion box where students can send in their ideas," O'Sullivan said.
CANDIDATE'S STATEMENT
J-High! My name is Carter O'Sullivan and I want to be your ASB President! I believe that I am extremely qualified for this position because of how much I love our school and my desire to help everyone in our community. During my time at Jesuit, I have discovered a variety of different things that I am passionate about, one of my greatest passions is making our school not only a better place, but the best place for everyone in our community. After two crazy years, our school now has the opportunity to return to the strong community that we had, but create an even stronger one. I hope to create an open line of communication between myself and every student in our school, that way I can understand the wants and needs of everyone. Let's work together to make the 2022-2023 school year the best that it can be!
HOW WOULD YOU BALANCE THE NEEDS OF THE STUDENTS AND THE INSTITUTION?
I will balance the needs of both parties by listening to both the students and administration. I would then communicate with my peers in Student Government to come to decide what would be the most beneficial for everyone, as compromises are the most effective way to balance both parties' needs.
HOW WOULD YOU PROMOTE SCHOOL SPIRIT AND COMMUNITY AT JESUIT?
I will use my social media to promote events and tell others about what events are happening, and when they are happening. I will also be in attendance at as many events as possible. I also hope to bring more focus to events going on other than games, as all of our students work extremely hard on things such as concerts and shows. Furthermore, I will promote participation in events/activities such as Spirit Week.
WHAT DO YOU BELIEVE IS THE MOST SIGNIFICANT ISSUE THAT THE STUDENT GOVERNMENT SHOULD ADDRESS?
I believe that the most significant issue is student engagement. I understand that it can be scary to go out and participate in events, or go support teams that you don't know anyone on, but without that our community cannot be as strong as it has the potential to be. I hope to make events less intimidating to go to by further making sure everyone in the community feels welcome at all events.
HOW SHOULD A STUDENT LEADER RESPOND IF A STUDENT GOVERNMENT RECOMMENDATION IS NOT ADOPTED BY THE SCHOOL?
A student leader should always respond respectfully when a recommendation is not adopted. The leader should communicate with the administration and work to find a compromise that both benefits the students and the school.