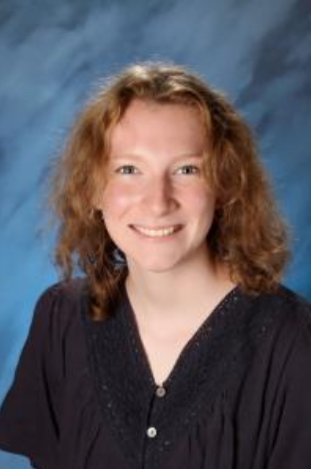 Caitlin Thomas
Cailtin Thomas, a current student government officer, plays soccer and is involved in Women in Sports Club and Safer Club. Her main priority is to bring more awareness to all of Jesuit's activities and opportunities. 
"I want to make sure student voices are heard and more equally represented," Thomas said.
CANDIDATE'S STATEMENT
Hey J-High! I'm Caitlin Thomas. I'm running for ASB because I am experienced, organized, enthusiastic, and I genuinely care for and want to represent each and every one of you. I recognize that each of us brings something unique to the table, and I want to make sure that's reflected. I will do my part, on your behalf, to make this next school year even more exciting than years past with new, innovative ideas for spirit days, polls on Instagram to hear even more voices, and more equal and inclusive promotion of all sports and the diverse activity and clubs on campus. I am ready to listen, learn, and collaborate with each of you to make sure that J-High continues improving and becomes a school where we can all feel included and excited for all things Jesuit.
HOW WOULD YOU BALANCE THE NEEDS OF THE STUDENTS AND THE INSTITUTION?
Because students and admin often want the same thing, I would make sure I understand the admin's perspective to then communicate and coordinate with students. I understand that the administration will have to ultimately make decisions for the greater good of the school.
HOW WOULD YOU PROMOTE SCHOOL SPIRIT AND COMMUNITY AT JESUIT?
I would promote school spirit by making sure Jesuit activities that students can watch or participate in are in the morning and afternoon announcements and on the Instagram to make sure students are aware of the opportunities available to them. I would also bring an enthusiastic presence while encouraging students to attend Jesuit events. Also, getting more people involved in planning and leading the events would increase engagement.
WHAT DO YOU BELIEVE IS THE MOST SIGNIFICANT ISSUE THAT THE STUDENT GOVERNMENT SHOULD ADDRESS?
I think Student Government needs to make sure students are aware of the opportunities available to them. Now that we are getting back to normal, we need to work on communication and getting students used to what Jesuit is all about. Especially focusing on the younger classes, student government can help the entire student body increase their spirit and participation.
HOW SHOULD A STUDENT LEADER RESPOND IF A STUDENT GOVERNMENT RECOMMENDATION IS NOT ADOPTED BY THE SCHOOL?
A student leader should respond with respect and understanding. Then, they should continue to partner with the administration to understand how the specific need can be addressed if possible. There are always ways to be creative together.