A Night at the Met: 2022 Prom Preview
Prom will take place Saturday May 14th at The LeftBank Annex. The last traditional Prom took place in 2019, with outdoor prom taking place last year with many Covid restrictions. 
The dance starts at 8:00 pm and ends at 10:00 pm. Students have to attend the dance for an hour. Students have to buy tickets in advance for the dance and they cost $10. Guests are allowed this year and check your email for directions. 
The theme for this year's prom will be the Met Gala, decided by the Student Government class. 
"The Met Gala theme will be very interesting and seeing the fits people are rocking, and see if anyone does anything crazy," senior Micheal Cooper said. 
Last year Jesuit had an outdoor prom on Cronin Field with food carts and live music because of covid. 
"The biggest difference between any other dance and prom is that it is off campus and only for upperclassmen," said Exley 
There will be a DJ at the event and he is the same DJ that performed at the senior splash dance. 
"I think it's a fun way to get together with friends in a social gathering," junior Hannah Doty said.
About the Contributor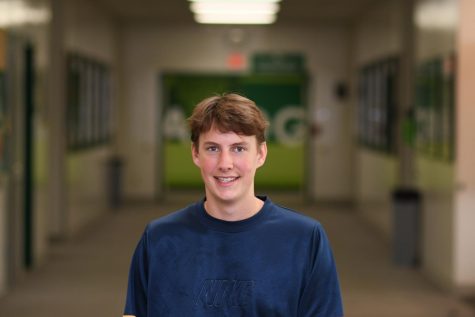 JJ Gray, Managing Editor
JJ Gray is a senior and this will be his third year as  journalism student. He is excited to be in the class and have a great time. In JJ's free time, he reads about sports and listens to many different sports podcasts and radio shows. JJ loves listening to the Ringer Podcast Network every night. He also enjoys talking about and debating sports topics with his family and friends. JJ plays football and he skis at Jesuit high school. JJ is also very into the sneaker and shoe world. He loves to hike and be in the outdoors in his free time. JJ has a cat named Kendrick Lamar and a dog named Reggie and he loves to play with them. JJ has an older sister who graduated from high school last year and was in the journalism class at Jesuit. One of JJ's favorite things to do is travel, his favorite place he ever visited is Amsterdam. JJ loves to read, write and listen to podcasts because they help him take his mind off other things.