Men's Swim Team Season Preview
The men's swim team is ready to make a splash this season, starting off strong with their victory against Beaverton on January 5 with an upcoming meet on January 12 against Aloha at the Beaverton Pool.
The team is led by head coach Bryan Butcher and assistant coaches Richard Olsen, Joe Trasciatti, and Sarah Holman. A strong core of returning swimmers who are this year's men's swim captains include seniors Jack Alleman and Diego Nosack.
Coaches, captains, and swimmers have united to bring back the community to the team.
"One of the goals of the swim team this year is to bring back community, to make [the team] more of a community center," Butcher said."Which is always a challenge but that is what the captains are focused on this year."
Other goals from the captains include keeping the team energized and engaged. The focus is on making sure swimmers are having fun and working towards their goals to ensure consistent attendance.
"We're really pushing for a better sense of community this year after the seasons affected by COVID" Alleman said.
Despite measures the team is taking, they will face tough opposition from both teams and the current state of the aquatics industry.
The Jesuit Men's Swim Team will be looking to compete against plenty of competition from rival schools such as Sunset, Westview, and Mountainside.
"Sunset is always strong, Westview are always strong competitors, and Mountainside is getting stronger and stronger every year. They are getting more and more swimmers every year," Butcher said.
COVID still impacts pools in addition to the ongoing staffing lifeguard shortage. Some meets will be later at night and with different amounts of teams to combat these challenges.
"This is the first time post-COVID where we don't have any swim meets before Christmas because there's no pools to have them so it makes it harder to do community activities before Christmas," Butcher said. "In the past, we've had two meets, all of us together and it kind of gelled the team for the next one in January."
The team is focused on becoming a cornerstone of Jesuit athletics once again.
"One of the goals we have is to rebuild what we had prior to COVID because COVID restricted team size and we saw each other less," Nosack said. "Getting to where we were before and doing as best we can in districts and state is our main focus."
Returning talent also includes junior Graham Inman and sophomore Tenmy Wanpo. A newcomer, freshman Jack Wroblewski is also ready to perform.
About the Contributors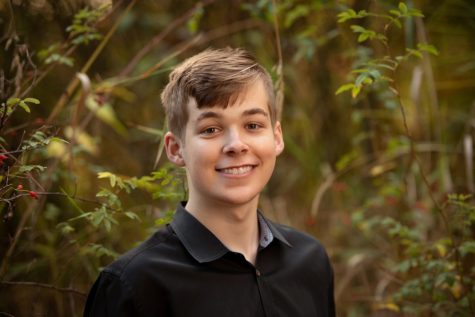 Matthew Heinsen, Staff Writer
Matthew Heinsen
is a senior at Jesuit High School. At Jesuit, Matthew enjoys math, science, and media courses. This year he is taking Advanced Media Production and Yearbook. As far as co curriculars go, Matthew is involved in NHS as an officer this year. As an officer, he helps coordinate NHS events and updates his group on upcoming events. Outside of school, Matthew works as a lifeguard. Matthew's favorite sports to watch are basketball and swimming. His favorite basketball teams are the Portland Trail Blazers and Sacramento Kings. Matthew likes to volunteer for Blanchet House and the Oregon Food bank. In his free time Matthew enjoys paddle boarding, swimming, and hanging out with friends. Matthew has been involved in journalism since a young age. This is Matthew's second year on the journalism program at Jesuit, though he wrote for his local magazine. When Matthew worked with "Cedar Mill Living", he wrote about local athletes and brainstormed with the other writers. During his experience there, Matthew learned how to conduct interviews and work with his team. Matthew wanted to be involved in the Advanced Media Production course to have a broader skill set and to keep people at Jesuit in the loop about events on campus.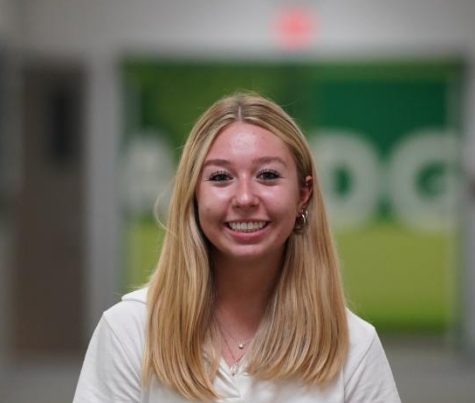 Holland Boecker, Marketing Director
Holland Boecker is a Senior at Jesuit High School. She was involved in the Photography program her Junior year and is continuing her love for photography and design in the new Advanced Media Production program. As the social media manager of the Jesuit Women's Lacrosse and Baseball team, she hopes to write about the athletes, coaches and school spirit. In addition to sports coverage, Holland is a member of Green Team and is interested in writing articles that teach the students and faculty how to be more environmentally conscious. Beyond J-High Holland enjoys baking, listening to true crime podcasts, skiing and exploring different coffee shops around Portland. She's a big Salt and Straw connoisseur and loves trying the newest flavors with her friends (she recommends Salted, Malted, Chocolate Chip Cookie Dough and Birthday Cake with Blackberries). Holland's comfort movies are 10 Things I Hate About You and Harry Potter and the Prisoner of Azkaban. Her younger brother, August, is a freshman at Jesuit and has two cats, Thomas and Beatrix, and a dog named George. Holland looks forward to strengthening her writing and storytelling skills while working for the Jesuit Chronicle and hopes her stories spark conversations in the community.