Guidelines for sports: what's happening?
With the adjusting style of the new hybrid online learning, Jesuit High School has created fall sports practices as a stress-free and inviting environment to meet friends and get exercise in order to bring the community together. This fall, 657 athletes have participated in practices in 18 different sports throughout nine weeks. Instead of sports teams meeting during all weekdays like the regular school year, the new format has most sports only meeting twice a week due to the fact that league games aren't being played. 
"The primary goal of the fall was social and emotional and community health," Athletic Director Mike Hughes said. "It was to get students to be together as a community and to have fun together with their friends while exercising." 
The new safety guidelines implemented includes coaches and staff taking the temperature of all athletes, athletes wearing masks at all times, and requiring athletes to complete a basic health check for symptoms. With many sports having to use a singular ball, numerous sports went extra lengths to constantly clean their balls with alcohol spray and wipes during water breaks and timeouts. 
"We had to follow the guidelines put on place by the state which meant in order to stay COVID free, we had to wear masks at all times, stay as socially distant as possible, and keep our bags at least 6 feet apart from each other," varsity soccer player Landon Azavedo said.
Throughout the entirety of fall practices, there was only one athlete in a sport who came to practice exposed with the virus. The student came to one practice with the virus, but fortunately, there was no further spread. Jesuit was prepared for such precautions and took immediate protocol to addressing the situation. The main protocol for potential COVID exposure is to be as transparent as possible to the parents and the athletes. Jesuit notified everybody who attended the practice and cancelled the practice for the next two weeks. While there was some concern for a few athletes who seemed to have symptoms, all tests came back negative, and Jesuit remained vocal and transparent by letting families know that members of the team were being tested for the virus.  
"We went throughout the entire fall with no COVID spread to anybody," Hughes said.
The protocols of wearing masks, socially distancing, and taking temperatures were a success, leaving fall practices a completely safe environment.
The OSAA has also created a new calendar for each sports season: season two – the winter sports season which will roughly be from January to February, season three – the fall sports season, which will roughly be from March to April, and season 4 – the spring sports season, which will roughly be from May to June. 
In the next few paragraphs, Mr. Hughes also offered some insights about his predictions for the schedule of the 2020/21 Jesuit sports year.
Predictions for the Spring/Fall season
"I am very confident about the fall and spring sports seasons happening,"Hughes said. "Right now, we could potentially play a scrimmage soccer game, tennis game, or a baseball game against another school. And If it's allowed now, I have to think it's going to be allowed in May." 
With the expected timeline of the fall and spring sports seasons to start in March, sports that can be modified to COVID guidelines like soccer and volleyball should have a good chance of starting on time.
"I think in March, we will be able to play soccer, volleyball, and certainly cross country," Hughes said.
Other fall sports like football and lacrosse face an uphill battle due to the closeness of the players and with both sports being contact sports. 
"Winter" Sports
Likewise, other winter sports, like basketball, remain complicated due to increasing COVID cases. Practices for basketball are supposed to begin on December 28, so one plausible option being discussed is  to move the basketball season into the spring sports season, which is roughly around May, allowing for more time for COVID to die down. With sports such a basketball facing unlikely odds to start in January, the better option might be to change the season rather than to cancel. This could be a potential hardship for students who play both basketball and a spring sport, but one sport is better than none.
Taking a different approach than rescheduling, swimming is an example of a winter sport that could start off virtual. Jesuit is trying to rent some private pools for the swim team in which the team would hopefully be able to train and time themselves and compare against other schools in a virtual competition. 
 While sports like basketball and swimming might face some difficulty starting on time, a winter sport like ski racing has a large plausibility to practice on schedule due to the fact that the skiers are already wearing masks and gloves and they're racing one at a time.
While Mr. Hughes is confident that many sports can be played in the latter part of the second semester, all of these decisions are made by the governor, the Oregon Health Authority, and the OSAA.
On December 7th, the OSAA is conducting a meeting about the fate of winter sports. The executive board of the OSAA will make the impending decision about if the winter season will be held on schedule or if any sports will be shifted to different seasons. To learn more about the upcoming decisions about winter sports, you can check out the OSAA website for more information. There will also be more information on the athletic page of the Jesuit website after OSAA has come to a decision on December 7th, and Jesuit High School plans to send out a school-wide email a few days after the decision. If the new calendar and guidelines are still confirmed after December 7, Jesuit High School should have a promising and exciting year for sports.
About the Writer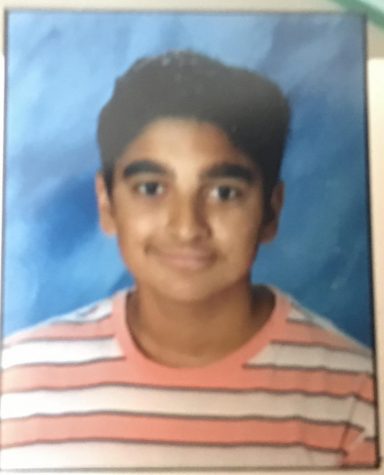 Kavish Siddhartha, Staff Writer
Kavish Siddhartha is a staff writer for the Jesuit Chronicle. Kavish is a junior at Jesuit High School and has been interested in journalism since a young...
About the Writers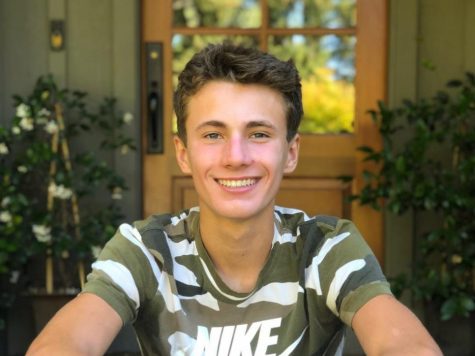 Anton Baricevic, Managing Executive Editor
Anton Baricevic is a proud editor for the Jesuit Chronicle. As a member of the class of 2022, Anton decided to take Journalism because his sister Mia,...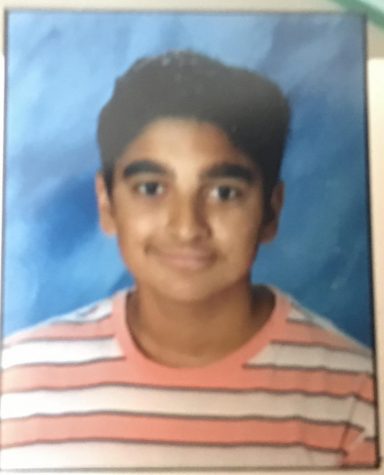 Kavish Siddhartha, Staff Writer
Kavish Siddhartha is a staff writer for the Jesuit Chronicle. Kavish is a junior at Jesuit High School and has been interested in journalism since a young...
2020 NFL Draft Overview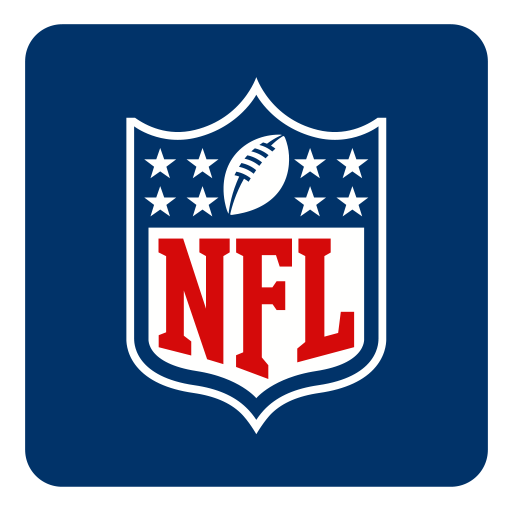 The NFL Draft is fastly approaching and it is going to be an interesting one. People are yearning for live content and don't just want to watch Tiger King, I believe the first and second round this year could have more viewers than any draft ever.  "I am so excited for the draft and I'm going to watch all seven rounds. It will be so nice to have something live on tv to watch." said sophomore Luke McDonald.  The draft was originally supposed to be in Las Vegas but now it will be on Zoom. There are a lot of very promising prospects in this draft including names like Joe Burrow, Chase Young, Tua Tagovailoa and many more.  
The Draft being on zoom will be very interesting because a lot of things could go wrong.  The NFL is planning on having someone announce the pick then going to the draft pick and his family, this could go wrong because the NFL is trying to preach social distancing and it probably won't be the best for the NFL brand if when they switch to the draft pick they have 30 family and friends surrounding them. Many teams and personnel are scared that hackers will hack into their zoom and find out important information such as who they will pick.  
Baltimore Ravens Head coach John Harbaugh said  "Every time I read something in, like, the Wall Street Journal or the New York Times that talks about how messed up Zoom is, or some of these other deals . . . I immediately text it to our IT people, and [director of football administration] Nick Matteo's one of those guys, and they assure me that we are doing everything humanly possible. . . . We'll see what happens. I really wouldn't want the opposing coaches to have our playbook or our draft meetings. That would be preferable, if we can stay away from that." 
Here is my mock draft for the first ten picks of the draft
With the first pick in the NFL Draft The Cincinnati Bengals select quarterback out of Louisiana State University Joe Burrow. 
Joe Burrow had an amazing senior year he was the heisman winner and led his team to win the national championship. His senior year he had 60 touchdowns with only 6 interceptions. The Bengals desperately need a quarterback because last year they benched  their long time starter Andy Dalton. He is from Ohio so this is a good pick for the Bengals. "He is for sure the number one pick, did you see him last year. That man is amazing and will for sure be a star" said junior Brennan Humberston. 
With the second pick in the NFL Draft the Washington Redskins select defensive end Chase Young out of The Ohio State University. 
Chase had a huge junior year and is seen as the most skilled player in this draft.  Chase had 46 tackles and 16.5 sacks while missing two games due to a suspension. The Redskins do not need a quarterback because they already have Alex Smith and Dwayne Haskins. Overall this would be a great pick for the redskins to improve their defense.
With the third pick in the NFL Draft the Detroit Lions select cornerback Jeff Okudah out of The Ohio State University. 
Jeff was one of the best corners in college last year as a junior and a great pick for the lions.  Jeff's junior year he had 35 five total tackles and 3 interceptions. The Lions already have their franchise quarterback in Mathew Stafford, their weakest part of their team is their secondary. 
With the fourth pick in the NFL Draft the New York Giants select Jedrick Wills Jr. offensive linemen out of Alabama. 
Jedrick had a great junior season and is a perfect pick for the Giants.  The Giants found their franchise quarterback last year in Daniel Jones and now they need to protect him.  Run blocking is one of Jedricks talents which will be perfect for the Giants pro bowl running back Saquon Barkley.
With the fifth pick in the NFL Draft they Miami Dolphins select quarterback Tua Tugovailo out of the University of Alabama. 
Tua is an amazing playmaker that has gotten hurt too many times, many teams are scared of Tua because of it.  Tua had multiple ankle problems and hip surgery plus more during his time at Alabama. Right now it is hard for team doctors to get a look at players due to coronavirus.  The Dolphins need a quarterback to join coach Brian flores.  
With the sixth pick in the NFL Draft the Chargers select Quarterback Justin Herbert out of the University of Oregon.  
Justin had a great senior season leading the ducks to win a Rose Bowl.  Justin had 32 touchdowns and 6 interceptions his senior year and had a great football IQ.  The Chargers do have quarterback Tyrod Taylor which is nice for Herbert because he could sit behind Tyrod for a year and learn how to be a pro quarterback.
With the seventh pick in the NFL Draft the Carolina Panthers select linebacker Isaiah Simmons out of the University of Clemson.  
 Isaiah had a great college career with 104 total tackles his junior year. He is a great leader and led the Clemson defense to a National championship game his junior year. The Panthers already have their offense set led by new quarterback Teddy Bridgewater and running back Christian McAffrey and they need someone to command their defense. 
With the eighth pick in the NFL Draft the Arizona Cardinals select Offensive linemen Tristan Wirfs.  
Tristan is the best tackle in the draft and the cardinals could really use him.  Kyler Murray the Cardinals quarterback was sacked 48 times last year the most in the league. With the duo of Deandre Hopkins and Larry Fitzgerald Kyler is going to need some more time in the pocket. 
With the ninth pick in the NFL Draft the Jacksonville Jaguars select quarterback Jordan Love out of Utah state.  
Jordan is a big risk but he has a really big upside , he has a great arm but tends to turn the ball over a lot. He had 17 interceptions his junior year in college. Gardner Minshew was a fun experiment for the Jaguars but Jordan could be the quarterback of the future. 
With the tenth pick in the NFL Draft the Cleveland Browns select offensive linemen Andrew Thomas out of Georgia.
Andrew Thomas is a big offensive linemen that had a great career blocking for Jake from Georgia.  Andrew is flexible and can play both right tackle and left tackle. This is a good pick for the Browns because they have a lot of offensive weapons and they need to get Baker Mayfield more blocking to be successful.   
The 2020 NFL draft goes from Thursday April 23 to Saturday April The draft will be on ESPN. 
About the Writer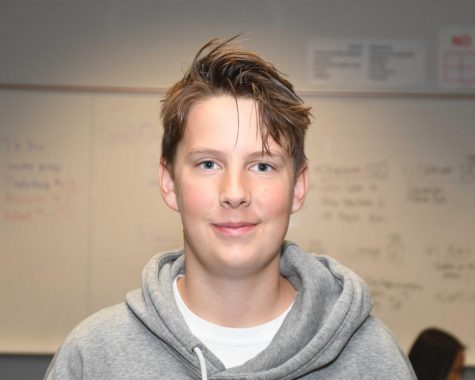 JJ Gray, Staff Writer






JJ Gray is a junior and this will be his second year in  journalism student, he is excited to be in the class and have a great time. In JJ's...
Jesuit Named #1 Athletic Program in the Nation
Jesuit Named
#1 Athletic Program in the Nation
For the second time in four years, Jesuit High School was identified as the number one athletic program in the nation by MaxPreps and awarded the MaxPreps Cup.
Following 11 state championship titles during the 2018-19 school year, Jesuit beat out Carmel High School in Indiana and became just the third high school to have won the honor twice.
In addition to state championship titles, MaxPreps awards points for second place finishes and national rankings in the top 25. The size of a state, the popularity of the sport being played, the school's playoff classification and the number of teams competing in a playoff classification are all taken into account in the MaxPreps point system.
In the fall, Jesuit received points for their state titles in girls soccer, boys soccer and volleyball, and their second place finishes in boys and girls cross country. Additional points were awarded for ranking second in the nation in girl's soccer and ranking eleventh in the nation in women's cross country.
The winter season yielded three additional state championship titles in boys swimming, girls swimming and boy's basketball.
Few will soon forget the boys basketball title run that took place at the Chiles Center in early March, which saw the Crusaders upset #1 ranked Lake Oswego and basketball powerhouse Jefferson in the semi-finals and championship game, respectively.
"Going into it, just about no one believed that we had a chance," current senior guard Matthew Levis said. "It was a surreal moment really, when the final buzzer went off and we beat them by 6 or 7. I was just there sitting on the sidelines in disbelief that we had just won a state championship and I had thirteen of my closest friends to share it with right on the sideline with me and an entire Jesuit student section right above me cheering us on. I'm never going to forget that moment for the rest of my life."
Despite these successes, Jesuit came into the spring season trailing Carmel High School in MaxPreps rankings by over 400 points. However, state championship victories in boy's tennis, boy's golf, girl's golf and baseball gave Jesuit the advantage over Carmel. Points awarded for a national ranking of 18 in boy's golf and a second place finish in girl's track put the Crusaders at 2,243 points to finish the 2018-19 school year, 156 points ahead of Carmel.
"It's a wonderful honor that within our state, within our market, we do really well that it is recognized at a national level," Athletic Director Mike Hughes said. "It's a compliment to the well roundedness of our school. There are some schools that are known for being a great football school or a great basketball school, but there are few schools that do it in all of their sports programs like we do, so we take pride in that."
According to Hughes, numerous factors are responsible for Jesuit's athletic success over the years, including strong parental support and the experience of our coaches. "When you have coaches that have been here for 37 years, Coach Rothenberger, 32 years, [Coach Ken Potter], 31 years, [Coach Gene Potter], you tend to learn a thing or two about how to be successful," Hughes said.
About the Writer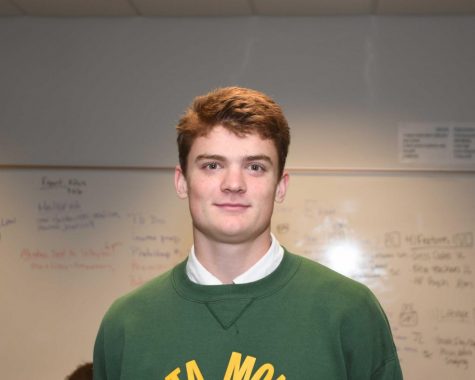 Jack Kelley, Alumni 2018-2020
Jack Kelley is the associate chief editor for this year's Jesuit Chronicle. A senior at Jesuit High School, Kelley has journalistic experience as a staff...