The Slow Rush by Tame Impala (Review)
Tame Impala's musical creativity disappoints in the best way.
The much anticipated follow-up project to 2015's Currents, The Slow Rush is Kevin Parker's 4th studio under the musical persona Tame Impala. Greg Calbi, Steve Fallone, and Glen Goetze joined Parker on mixing and producing, and the album was released February 14th, 2020.
Showcasing Tame Impala's ability for both new-wave sounds and post-modern funk, The Slow Rush shows off what we already know about Parker's musical style: he's inventive and he's different, but also a tad predictable.
On The Slow Rush, Parker's signature style turns out to be his own worst enemy. There's only so much postmodernism to be had before boredom and predictability begins to occur; and the unfortunate reality of Parker's expertise on unique psychedelic sounds means the excitement of the album's genre-bending tunes fade after the first few tracks. The songs on the new album disappointingly sound all too similar to those on Currents, and the project's production doesn't add anything to what we already know about Parker's musical range.
But the album's weakness is also its biggest strength. Tame Impala's distinctive blend of rock, pop, electronic, and funk is the only one of its kind and continues to go musically where other similar artists do not. There's a good reason Parker remains one of the most successful producers in the modern music industry, and The Slow Rush only confirms his talent for wonderfully anomalous sounds. Further, its pensive writing fits its title perfectly and buttresses Parker's musical voice and talent for storytelling.
Highlights of the album include Breathe Deeper, which jolts the album back to life with its inclusion of drums and fun piano riffs, as well as the uptempo and exciting Lost in Yesterday. The single Borderline is back and better than ever, and it's updated production revamps it to be even more slick and fun than when it first appeared.
The lows of the album occur in the beginning and towards end, where songs like One More Year and Instant Destiny bleed together far too much. The length of the song Posthumous Forgiveness doesn't lend it any favors, especially when the second half of the song far exceeds the quality of the first. The albums last four songs drag on far too long, and their lengthiness and similar compositions make for a rather uninteresting end to the album.
So is The Slow Rush bad? No, not in the slightest. But the album's unique sounds are all unique sounds we've heard Parker produce before. The foil of having such an exceptional album like Currents is that when the same thing happens again, it's not as exciting. The Slow Rush keeps Parker's inventive musical style alive while not giving us anything new to chew on. As solid and thoughtful as it is, it's been done before. And unlike Currents, there's not a single track Rihanna could cover with ease, and that in itself is the biggest disappointment.
About the Contributor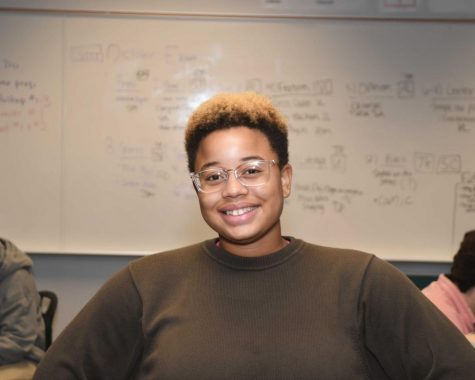 Jayla Lowery, Alumni 2019-2020
Jayla Lowery is a current senior at Jesuit High School. She enjoys biking, reading, swimming, music, daydreaming, watching movies, and writing mediocre short stories and screenplays. Journalism has always interested her and she is excited to learn and write articles for the first time. She is really hoping to write pages focused on social issues and pop culture. She believes these topics deeply connect into Jesuit High School's environment and culture and is interested in exploring the impacts of those subjects on Jesuit further. Jayla also hopes to write about music and movies and interview the many diverse and unique members of the Jesuit community. She is hoping to hear the perspectives and stories of people from all walks of life that make up the greater Jesuit High School community. She can't wait to meet and talk to people she would usually never get the opportunity to! Jayla is hoping to studying screenwriting in college and hopes journalism will help her improve her writing skills and also help introduce her up to a new form of writing. She hopes she isn't too nosy of a journalist and that this year is a very fun and exciting one and can hardly wait to get started!