The Coronavirus is Here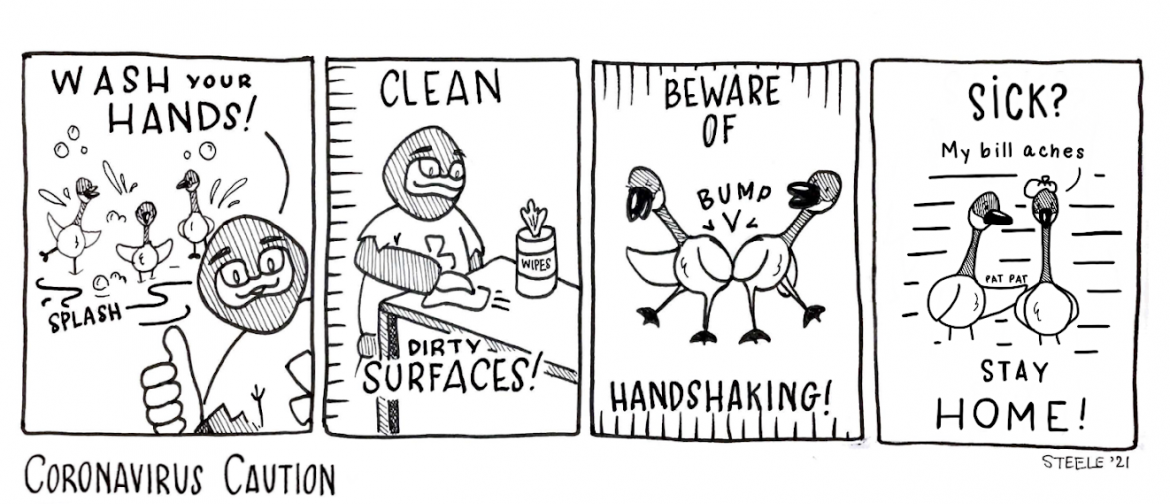 For anyone not yet up on the latest coronavirus, it is within a large family of common viruses first discovered in the Hubei region of Wuhan province of China, according to the Centers for Disease Control and Prevention (CDC). Other coronaviruses include SARS-Cov and MERS-Cov, both of which were previously seen in animals and humans.
The difference between a standard coronavirus and this novel COVID-19: a standard coronavirus does not involve a fever. A person may just come down with a cold or have a runny nose. COVID-19, however, can include a fever, and in some severe cases, pneumonia.
The virus has been named "SARS-CoV-2" and the disease it causes has been named "coronavirus disease 2019 (abbreviated "COVID-19)" (CDC). The Latin root corona, meaning "wreath" or "crown," relates to the crown-shaped appearance of the viruses (Miriam Webster).
But what can be done? Mark Slifka, P.h.D., who developed a hydrogen peroxide-based vaccine technology at OHSU, is a professor at the Oregon National Primate Research Center. Slifka said the coronavirus has the potential to become more widespread.
"COVID-19 is a type of coronavirus only seen before in animals, and can be spread through respiratory contact," he said. "Symptoms of the coronavirus are similar to those of the flu: fever, achiness, difficulty breathing, bad cold, and pneumonia."
Slifka also says the fatality rate is fairly low, at 0.7 percent to 3 percent. "For people over the age of 80, however, there is a 14-15 percent fatality rate. For anyone under the age of 50, there is a very small chance of fatality, and no one under ten years old has died," says Slifka.
Junior Grace Taylor, who has dealt with Crohn's, a chronic autoimmune disease, since sixth grade, says that she must be extra cautious about sanitation.
"I heard about the coronavirus through the media. My first reaction was, 'It doesn't matter. It's not going to affect me because it's basically just the flu'," says Taylor. "I'm a little more concerned now, because, with Crohn's, if I get sick, it lasts much longer than if I didn't have an autoimmune disease."
Is there a vaccine for this rampant outbreak of coronavirus?
Slifka says that it usually takes 15-18 years to develop a vaccine due to the requirements of multiple clinical trials, manufacturing, testing, and revising phases of a vaccine… and that's if everything goes right the first time around.
Luckily, with the help of modern science, Slifka and his team can use existing strands of messenger ribonucleic acid (mRNA) to manufacture a vaccine, which could be ready in as little as two years, with a clinical trial in full swing within the next few months.
Slifka and his team at OHSU are preparing for the outbreak by setting up teams of experts to do research, preventative, and supportive care. Slifka himself is leading a team in a study about the virus, learning what measures might be taken in the event of multiple cases.
In the meantime, we can help prevent coronavirus from spreading by reading those pink signs pasted on the walls of Jesuit classrooms, which read, "wash your hands," and "avoid handshaking."
If you feel sick, stay home. You may not feel vulnerable to the disease, but people with compromised immune systems have a higher chance of contracting the virus, and keeping it longer, so think of them before you act in an unsanitary manner.
The Jesuit administration has decided to cancel all summer service and immersion trips. Principal Paul Hogan said he is constantly communicating with people in the community, including airport staff members, directors of projects outside of school, and the Oregon Health Authorities. Hogan also said he will keep the community up to date as often as possible.
"A new page on the Jesuit school website will serve as a central location for information about the virus and our plans for responding. Here you will find electronic archives of the communications sent to our families, health and wellness information, resources for digital learning, and more," wrote Hogan in an email to students, parents, and staff on the afternoon of March 10.
On March 12, Hogan and Jesuit President Thomas Arndorfer announced that Jesuit would close its doors beginning Monday, March 16, and go to a remote learning model. Oregon Governor Kate Brown ordered all public schools to be closed until April 28.
When will we see the end of what the World Health Organization calls "a global pandemic?" Slifka says if this virus is anything like the SARS outbreak in 2003, it will continue to rage for four to five months before things go back to normal. 
About the Writer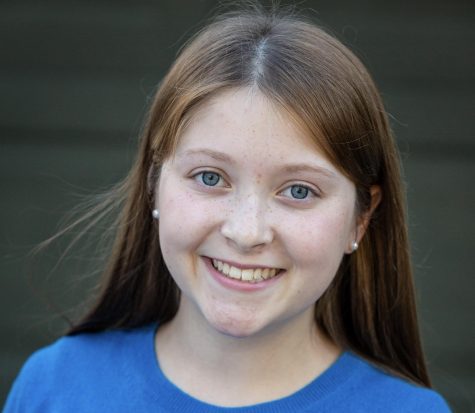 Steele Clevenger, Editor-in-Chief and Creative Director
Sarcastic. Artistic. Enthusiastic. These are three words Steele Clevenger would use to describe herself. A senior at Jesuit High School and a veteran journalism student, Steele loves to write about people and topical issues facing our local and global communities, draw comics, and educate through news. From a young age,
Steele has been interested in journalism, spending many an hour listening to her mom type articles for the OHSU "
Cementum
" on her com
puter, and being dragged to interviews with dental students.
When she was in eighth grade, Steele attended a once-weekly journalism class, running around the school on Friday afternoons to interview teachers and students. Using her experience in journalism and her passion for communication, Steele hopes to be a voice of positivity and curi
osity for Jesuit students during such unprecedented and uncertain times. In addition to writing, Steele enjoys badminton, knitting, cooking, and creating art. Visit her website at www.steelescomics.wordpress.com.