What is Social Distancing?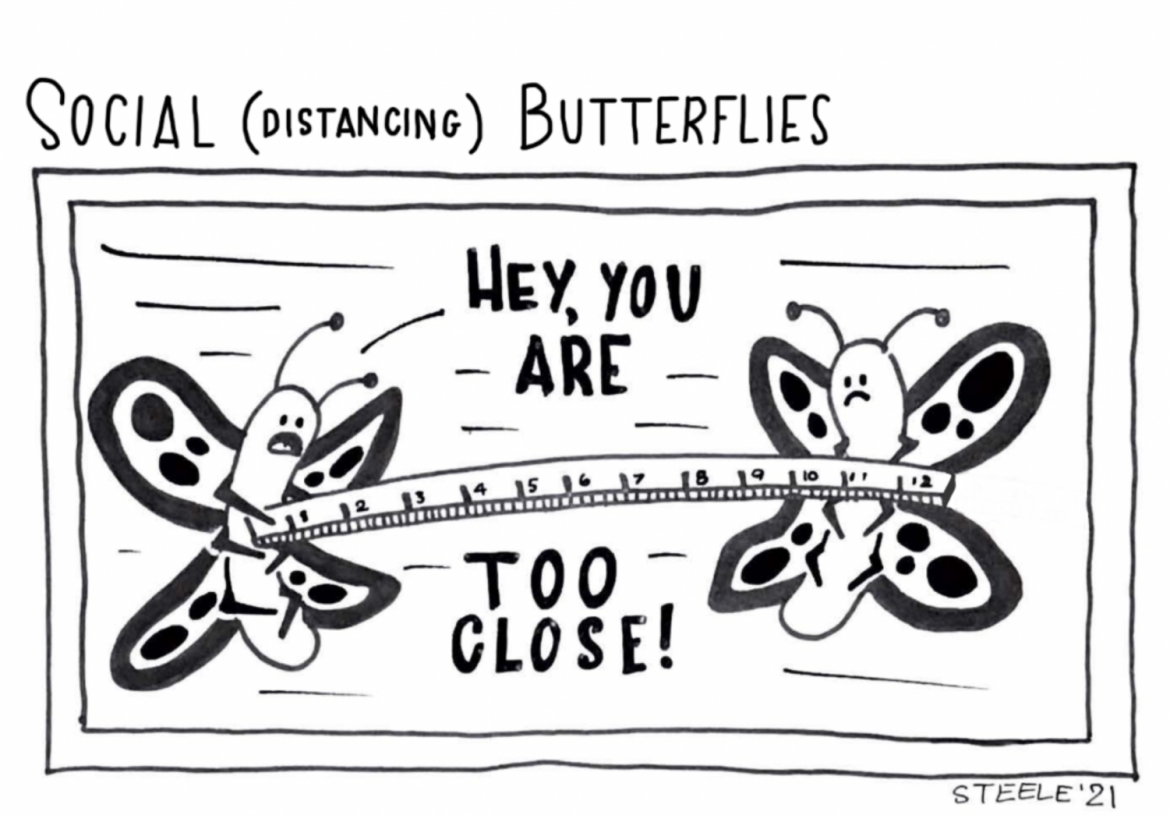 With the coronavirus now forcing people to stay quarantined in their homes, the practice of social distancing is essential to stopping its spread.
"Social distancing is a practice recommended by public health officials to stop or slow down the spread of contagious diseases," says The California Department of Public Health (CDPH). "It requires the creation of physical space between individuals who may spread certain infectious diseases."
There is a difference between social distancing, quarantine, and isolation. Quarantine refers to the isolation of people who may have been exposed to the disease but aren't sick. Isolation refers to people who are sick being kept away from others to ensure no one else becomes sick.
Given the order from President Donald Trump to avoid groups of more than 10, as well as Oregon Governor Kate Brown's requirement that students stay out of school for two weeks, it is safe to say that social distancing is an important step in hindering the coronavirus spread.
If one does not feel vulnerable to the rampant outbreak, which by now has closed schools, events, and office buildings around the world, Principal Paul Hogan said to remember those of us who are exposed.
"Some students may not understand why we are moving to online learning, since young people seem relatively unaffected by the coronavirus," said Hogan. "With the other Catholic high schools in Portland, we are trying to stem the spread of the virus to vulnerable members of our community and prevent health care centers from being overwhelmed."
Vox's Kelsey Piper makes a strong argument for choosing to stay home as much as possible, inconvenient as it may seem, to help your fellow humans. "If you are healthy, you ought to take precautions because doing so can end up saving someone's life," she writes.
Here are some tips on social distancing:
One: Don't feel forced to stay inside. It's one thing to go to the mall with a group of friends. It's another to go outside and get some fresh air. 
Two: Find something to do. If one is going to be trapped in the house for two weeks, one might as well have something to do. Read a book, knit a sweater, or even go for a walk.
Three: use things in moderation. The Newport Oregon Police Department has asked people not to call 9-1-1 in case they run out of toilet paper, so unless you have a year's supply hidden in your basement, be conscious about how much to use.
Four: take care of yourself. Use proper hygiene. Eat well. Get exercise. The healthier one is, the better chance there is of stopping the spread of the virus.
Experts like Tara Smith, an epidemiologist at Kent State University, said the goal is to "[flatten] the epidemic curve' — so that it's not a big, sudden peak in cases, but it's a more moderate plateau over time."
With aggressive preventative measures, such as social distancing, the coronavirus can be stopped, and cases will very slowly begin to disappear.
Jesuit administrators have created videos for Jesuit students and staff informing them on some tips about social distancing, and reminding them that in these troubled times they are loved. 
About the Contributor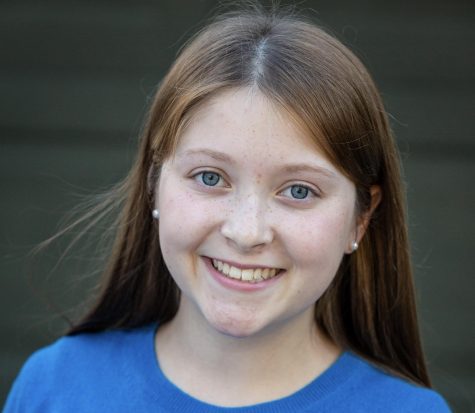 Steele Clevenger, Editor-in-Chief and Creative Director
Sarcastic. Artistic. Enthusiastic. These are three words Steele Clevenger would use to describe herself. A senior at Jesuit High School and a veteran journalism...
The Coronavirus is Here
For anyone not yet up on the latest coronavirus, it is within a large family of common viruses first discovered in the Hubei region of Wuhan province of China, according to the Centers for Disease Control and Prevention (CDC). Other coronaviruses include SARS-Cov and MERS-Cov, both of which were previously seen in animals and humans.
The difference between a standard coronavirus and this novel COVID-19: a standard coronavirus does not involve a fever. A person may just come down with a cold or have a runny nose. COVID-19, however, can include a fever, and in some severe cases, pneumonia.
The virus has been named "SARS-CoV-2" and the disease it causes has been named "coronavirus disease 2019 (abbreviated "COVID-19)" (CDC). The Latin root corona, meaning "wreath" or "crown," relates to the crown-shaped appearance of the viruses (Miriam Webster).
But what can be done? Mark Slifka, P.h.D., who developed a hydrogen peroxide-based vaccine technology at OHSU, is a professor at the Oregon National Primate Research Center. Slifka said the coronavirus has the potential to become more widespread.
"COVID-19 is a type of coronavirus only seen before in animals, and can be spread through respiratory contact," he said. "Symptoms of the coronavirus are similar to those of the flu: fever, achiness, difficulty breathing, bad cold, and pneumonia."
Slifka also says the fatality rate is fairly low, at 0.7 percent to 3 percent. "For people over the age of 80, however, there is a 14-15 percent fatality rate. For anyone under the age of 50, there is a very small chance of fatality, and no one under ten years old has died," says Slifka.
Junior Grace Taylor, who has dealt with Crohn's, a chronic autoimmune disease, since sixth grade, says that she must be extra cautious about sanitation.
"I heard about the coronavirus through the media. My first reaction was, 'It doesn't matter. It's not going to affect me because it's basically just the flu'," says Taylor. "I'm a little more concerned now, because, with Crohn's, if I get sick, it lasts much longer than if I didn't have an autoimmune disease."
Is there a vaccine for this rampant outbreak of coronavirus?
Slifka says that it usually takes 15-18 years to develop a vaccine due to the requirements of multiple clinical trials, manufacturing, testing, and revising phases of a vaccine… and that's if everything goes right the first time around.
Luckily, with the help of modern science, Slifka and his team can use existing strands of messenger ribonucleic acid (mRNA) to manufacture a vaccine, which could be ready in as little as two years, with a clinical trial in full swing within the next few months.
Slifka and his team at OHSU are preparing for the outbreak by setting up teams of experts to do research, preventative, and supportive care. Slifka himself is leading a team in a study about the virus, learning what measures might be taken in the event of multiple cases.
In the meantime, we can help prevent coronavirus from spreading by reading those pink signs pasted on the walls of Jesuit classrooms, which read, "wash your hands," and "avoid handshaking."
If you feel sick, stay home. You may not feel vulnerable to the disease, but people with compromised immune systems have a higher chance of contracting the virus, and keeping it longer, so think of them before you act in an unsanitary manner.
The Jesuit administration has decided to cancel all summer service and immersion trips. Principal Paul Hogan said he is constantly communicating with people in the community, including airport staff members, directors of projects outside of school, and the Oregon Health Authorities. Hogan also said he will keep the community up to date as often as possible.
"A new page on the Jesuit school website will serve as a central location for information about the virus and our plans for responding. Here you will find electronic archives of the communications sent to our families, health and wellness information, resources for digital learning, and more," wrote Hogan in an email to students, parents, and staff on the afternoon of March 10.
On March 12, Hogan and Jesuit President Thomas Arndorfer announced that Jesuit would close its doors beginning Monday, March 16, and go to a remote learning model. Oregon Governor Kate Brown ordered all public schools to be closed until April 28.
When will we see the end of what the World Health Organization calls "a global pandemic?" Slifka says if this virus is anything like the SARS outbreak in 2003, it will continue to rage for four to five months before things go back to normal. 
About the Writer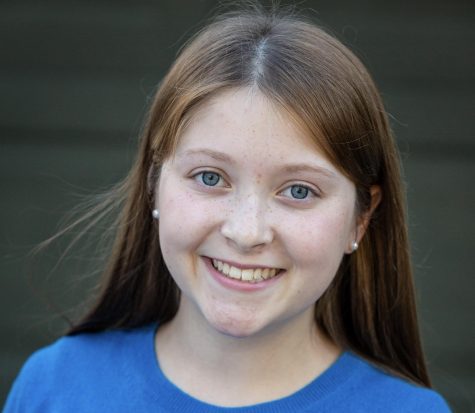 Steele Clevenger, Editor-in-Chief and Creative Director
Sarcastic. Artistic. Enthusiastic. These are three words Steele Clevenger would use to describe herself. A senior at Jesuit High School and a veteran journalism...