International trips cancelled for Jesuit this summer
Concerns over COVID-19 led the the decision to cancel Jesuit international trips.
The ongoing health crisis known as COVID-19 has led to the cancellation of international service and exchange trips for Jesuit students this summer.
Worries over the spread of the virus from traveling and close contact from these trips led to the decision, which was announced this week via email. All international service trips, such as Courts for Kids, and exchange programs to countries like France and Mexico have been cancelled for 2020.
"We had kids going to France and going to Spain… normally we would have alerted students about their selection into these programs this week… but a lot of the places kids are supposed to be going are currently hotspots for the virus," said Jesuit Principal Paul Hogan. 
"We were thinking, what would happen if a chaperone or a student got sick [while in another country]?"
"There was a lot of thought and conversation [that went into the decision] considering the amount of people involved," said Christian Service Director Angela Casey.
"We had two international service trips planned for this summer… the border immersion and the Courts for Kids trip in Guadalajara. We were in the process of selecting teams… but the decision was made [to cancel the trips]."
In addition to international service trips, all international exchange programs have been cancelled for the summer as well. Students who hosted an exchange student for the year will be unable to visit their students in their respective countries.
Sophomore Nathalie Ayotte was preparing to visit her exchange student Margaux in France over the summer when the news broke.
"I was really upset, but I saw it coming," said Ayotte on the cancellation.
"I was hoping it would get postponed instead of cancelled… It really sucks that our goodbye wasn't a goodbye for now, but a goodbye forever. Some people can visit in the summer, but it's very unlikely all of us will be able to see them again." 
Sharing her disappointment are students who applied for the international service trips for their service requirements over the summer. Sophomore Ché Lowery had applied for the border immersion over the summer, and was looking forward to the possible opportunity.
"I applied because I wanted to do a service project that was out of my comfort zone… so I was pretty disappointed… but I understand why." said Lowery. 
"With our service trips, we're working with populations that are already vulnerable and may not have access to sanitation,"said Casey.
"The possibility of carrying something highly contagious into one of those communities is a huge concern."
For students who had planned on these service trips, Casey suggests looking into other local service opportunities like The Portland Plunge or camps like Stand By Me and Mount Hood Kiwanis Camp. 
While the future remains uncertain for the cancelled trips, the administration stands by their decision. The rapid spread of the virus remains too high a risk for the trips to happen this summer.
About the Writer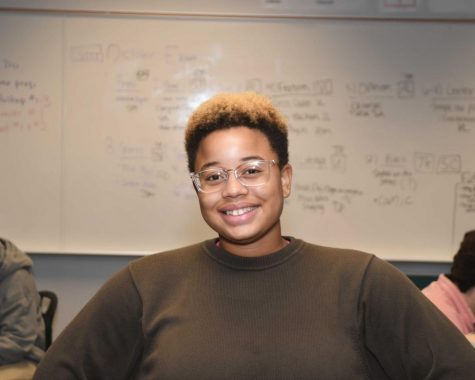 Jayla Lowery, Alumni 2019-2020
Jayla Lowery is a current senior at Jesuit High School. She enjoys biking, reading, swimming, music, daydreaming, watching movies, and writing mediocre short stories and screenplays. Journalism has always interested her and she is excited to learn and write articles for the first time. She is really hoping to write pages focused on social issues and pop culture. She believes these topics deeply connect into Jesuit High School's environment and culture and is interested in exploring the impacts of those subjects on Jesuit further. Jayla also hopes to write about music and movies and interview the many diverse and unique members of the Jesuit community. She is hoping to hear the perspectives and stories of people from all walks of life that make up the greater Jesuit High School community. She can't wait to meet and talk to people she would usually never get the opportunity to! Jayla is hoping to studying screenwriting in college and hopes journalism will help her improve her writing skills and also help introduce her up to a new form of writing. She hopes she isn't too nosy of a journalist and that this year is a very fun and exciting one and can hardly wait to get started!