The Unforgettable Class of 2020
The class of 2020's legacy, by students and admin.
The Class of 2020 might have had their senior year cut short, but that doesn't m
ean they haven't made an impact.
2020 marks the year for a lot of big changes and big firsts. In the middle of a pandemic, seniors in high school and secondary schools across the world found their very last year in high school cut short. But even with the sudden end to their high school careers, Jesuit seniors and the teachers that taught them won't soon forget the many memories, ups and downs, failures and successes over the last four years.
Here's what those very people had to say about the legacy of Jesuit's class of 2020.
The Class of 2020 in One Word.
Competitive – Claudia Poteet
Intelligent – Parthav Easwar
Undefeated – Chris Beardall
Unpredictable – Molly Piszczek
Formidable – Lizzie Dronkers
Compassionate – Claire Langley
Talented – Isabella Perscecetti
Energetic – Alyssa Knudsen
Resilient – Hannah Stream
Family – Courtney Pedersen
Resilient – Conner Langely
Exceptional – Helen Ratcliff
Exceptional – Helen Ratcliff
Unforgettable – Grace Hershey
Entertaining – Ella Nelson
Favorite Memory from Jesuit.
Saying hi to everyone in the halls even when you're not super close to them.
Pilgrimage and swaying at mass
Walking at the Pilgrimage, at the very end of it, where we all walked with our arms around each other's shoulders
Walking the last mile of the pilgrimage. 
Walking the last mile of the pilgrimage.
Twilight parade – a valiant effort to bring some cheerfulness to pretty bleak times
NME 18 and 19 as a leader.
Screaming at everyone in a tent at five in the morning to find my socks for me.
Off campus lunch with my friends.
Going on and leading OWE.
Getting ready for dances with my friends
WHAT PEOPLE ALWAYS REMEMBER ABOUT THE CLASS OF 2020.
Quarantine, lanyards, and how much smarter we were compared to all the other classes.
Although we weren't perfect we are all that we had.
How strong and loud we were.
We didn't have first semester final freshman year or second semester final senior year.
Our spirit and willingness to bring change.
Honestly they'll remember the two canceled finals.
Having our first and last finals cancelled.
Our unity and resilience.
Our athletic and academic achievements.
Cancelled finals freshman and senior year.
Quarantine, no graduation, no prom.
The Class of 2020, by admin.
What legacy do you think the class of 2020 will have on Jesuit?
Perseverance, tenacity, love, care for one another. To be honest, I think the longest-lasting
legacy will likely be the recent Instagram descriptions of the experiences of our young women of color. Those have been a heart-wrenching wake up call. I hope we can do much better in the future.
Unfortunately, I believe the narrative about the class of 2020 will be overshadowed by all things COVID-19. Hopefully, the aforementioned things will shine brighter through the collective the impact 2020 graduates will have on institutions and individuals.
The legacy of the class of 2020 was their ability in the face of adversity to show the strength and unity that goes way beyond the walls of Jesuit High School. When digital learning took place, when all co-curricular activities were cancelled, the class of 2020 showed the determination and strength to carry on and make the best of an unknown situation. The love they have for one another and the integrity they show in finishing what they started is what makes the class of 2020 special. I will forever be grateful for the lessons they have taught me and how they continue to show the true spirit of Jesuit High School.
About the Contributor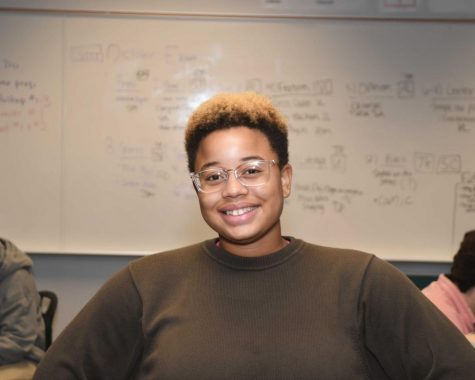 Jayla Lowery, Alumni 2019-2020
Jayla Lowery is a current senior at Jesuit High School. She enjoys biking, reading, swimming, music, daydreaming, watching movies, and writing mediocre short stories and screenplays. Journalism has always interested her and she is excited to learn and write articles for the first time. She is really hoping to write pages focused on social issues and pop culture. She believes these topics deeply connect into Jesuit High School's environment and culture and is interested in exploring the impacts of those subjects on Jesuit further. Jayla also hopes to write about music and movies and interview the many diverse and unique members of the Jesuit community. She is hoping to hear the perspectives and stories of people from all walks of life that make up the greater Jesuit High School community. She can't wait to meet and talk to people she would usually never get the opportunity to! Jayla is hoping to studying screenwriting in college and hopes journalism will help her improve her writing skills and also help introduce her up to a new form of writing. She hopes she isn't too nosy of a journalist and that this year is a very fun and exciting one and can hardly wait to get started!