I Asked Teenagers How They Feel About the American Flag. It Got Interesting.
In our country today, the American flag holds a different story depending on who you talk to: some are proudly waving the flag at parades while others are burning the flag at protests. A symbol of unity has morphed into one of controversy, leaving Americans to question what the flag really means to them. 
To address this questioning, the National Public Radio asked 1,800 adults how they feel about the American flag. As expected, opinions varied greatly, but most Americans agreed that the country lacks a sense of national unity. To get a glimpse of the youth perspective, I interviewed six high school seniors about what the flag means to them. 
Max Lavey has seen the flag as a symbol of American freedom and liberty from a very young age. He recalls being indoctrinated to take his hat and glasses off and proudly place his right hand over his heart to pay respect to the flag. Moreover, Lavey saw its true significance when seeing soldiers drape a flag over the casket of his grandfather—a Korean War veteran. 
"I think that was an extremely life-changing moment when it came to how much I respect [the American flag,]" Lavey said. 
Emma Quach sees a different perspective. Quach believes the flag itself is not the issue, but rather people displaying excessive patriotism which can lead to a sense of supremacy. 
"I don't think the flag itself has direct connotations to anything in terms of bigotry," Quach said. "However, I do think that the people who are parading it around right now do seem to hold those ideals."   
On the other hand, Noah Lyman, whose heritage stems from Hawaii, sees the flag as a symbol of American imperialism. Specifically, Lyman cites the illegal annexation of Hawaii, during which the American flag was draped over Iolani Palace (the royal residence for the rulers of the Hawaiian Kingdom). Lyman argues that the flag has historically been used—and continues to be used—as a sign of dominion over indigenous peoples. 
"I would say that the American flag is used as a symbol of dominance," Lyman said. "Hanging today in front of Iolani Palace, the American flag flies above the Hawaiian flag, which just shows who's dominant."
Anna Dellit contends that the flag has become so controversial because it is now a rebuttal to social activism. For example, Dellit noted the societal backlash to Colin Kaepernick's protest of the flag and national anthem. She believes people and the media focused too much on respecting the flag, rather than addressing Kaepernick's message of ending police brutality towards African Americans.  
From another perspective, Damon Grim was initially outraged and offended by Kaepernick's protest. Grim is still unsure about Kaepernick's actions, but he admits that they have raised his awareness of social injustices such as police brutality. While they disagree about Kaepernick's actions, Grim agrees with Dellit that the flag has been used in politics to create dissonance amongst citizens. 
"What has happened in our country is that because we're so polarized, everything has become a political symbol," Grim said. "And sadly, our flag has become a political symbol."
Alternatively, Ziggy Berkoff believes the flag will never represent unity in such a diverse America. 
"To me, it's hard because when the flag means something different to every single person you talk to, it can't really represent us all in the same way," Berkoff said. "America is such a big country and we can't represent everyone with one visual representation. 
The dissonance surrounding the flag is yet another example of how America is more divided than ever before. To work for progress, Emma Quach stresses the importance of meaningful dialogue, specifically with people of differing perspectives. 
"I definitely think we need more discussion among people of different opinions," Quach said. "Especially, with social media now, we can completely isolate ourselves in a bubble of people who have the same ideas that we do."
Quach refers to the current era of social media news, during which news is personalized to individual social media users. However, people can become trapped in a "bubble" of one-sided news that fits their own narrative, as algorithms tailor social media feeds to a user's interests. A recent study from the Pew Research Center showed that Americans are aware of the issues surrounding the intersection of social media and news, yet there is no clear solution in sight.    
While all six interviewees hold different opinions regarding the flag, they echo Quach's call for more listening and less arguing.
About the Writer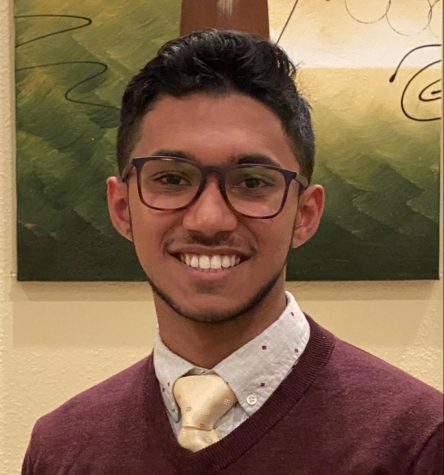 Reet Chatterjee, Staff Writer
A senior at Jesuit High School, Reet Chatterjee strives to better humanity with his writing. His writing focuses include social justice, politics, reform,...
Ruth Bader Ginsburg, Champion of Women
Ruth Bader Ginsburg, an American lawyer, jurist and associate justice of the U.S. Supreme Court died September 18th as a result of implications of metastatic pancreatic cancer. She was 87 years old.
    "It's one of those deaths where you know [that] when you talk to your kids, you're gonna tell them 'Oh, I remember when that person died, I was in high school,'" junior Vanessa Auth said. "It's one of those events you're always going to remember."
    Justice Ginsburg began a career in law as one of nine female students in her class at Harvard Law, later transferring to Columbia University Law School where she graduated at the top of her class. 
Justice Ginsburg was known to many as a champion of women, making her mark in American politics as the second female justice to serve on the Supreme Court. She was an outspoken advocate for women's rights and spent much of her career fighting for gender equality, arguing six gender discrimination cases before a male dominated Supreme Court and winning five of them.
"She's done so much great work for a lot of people, but especially for women's rights," French teacher Ms. Schmidt said. "She's done some really amazing and radical work over her career, so I think it's a pretty big loss for our country."
The legal legacy of Ruth Bader Ginsburg can be traced back to her work as the founder and leader of the ACLU's Women's Rights Project in 1972, which took part in almost 300 gender discrimination cases nationwide.
    "She obviously went through a lot, and went against some really tough [opponents] that people didn't think she should," junior Hannah Noguchi said. "And I think that is very inspirational." 
    Following her death, many Jesuit students spoke out on social media to share how Justice Ginsburg had inspired them.
    "She was the embodiment of strength to me," junior Sophie Schmidt said. "Just because of everything she fought for and all the adversity she faced to get where she was."
    Justice Ginsburg's impact can be seen throughout many aspects of modern American life, specifically rulings related to equity, gender and women's rights. 
    "No matter what side of the aisle you were on, you knew that RBG was someone who fought for the rights of Americans and wasn't going to back down," junior Vanessa Auth said. 
    With the departure of a Supreme Court Justice, Republican senators are taking this opportunity to appoint a new justice, signaling plans to begin a confirmation process before November's Presidential election. Judiciary Chairman Lindsey Graham has begun to outline how the committee will handle this nomination, and has said that the committee plans to hold three days of hearing for the Supreme Court nominee in October. With only 29 days until the election, this may be the quickest confirmation in history.
About the Writer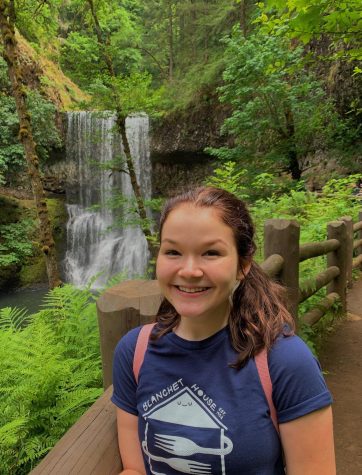 Chase Kerman, Junior Executive Editor
Chase Kerman, a Junior at Jesuit High School, is excited to explore Journalism and grow as a writer in her first year taking the class. At Jesuit, Chase...