Opinion: Too much screen time hinders mental health and students' ability to learn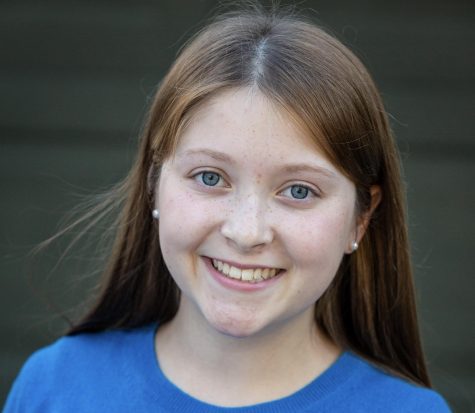 More stories from Steele Clevenger
From 8 a.m. to roughly 3 p.m.—almost 7 hours—students stare mindlessly at a screen while teachers attempt desperately to connect with them through bluelight pixels, instructing and making jokes in hopes of distracting kids from the mundanity of learning from home.
For the first few weeks of school, I listened to students give feedback to teachers on how they were faring during digital learning. The responses were not varied; most students confided that their eyes and heads hurt after looking at their iPad all day.
Even teachers were struggling to adjust. One of my own teachers shared that she began having migraines during class, and was requested by her doctor not to look at screens in a dark room, which causes her to strain her eyes.
A recent poll on jesuitnews.com.com showed that in a group of 132 people, 39 percent of voters spend between eight and 10 hours a day looking at a screen, including their phone. Even more shocking, 33 percent of voters spend more than 10 hours a day on a screen. Twenty percent of voters spend between five and seven hours onscreen, and only eight percent spend two to four hours onscreen.
According to May Recreation, too much screen time can have adverse effects on students' academic performance.
"Too much screen time can impair brain structure and function," the May Recreation team said. "Because children's brains undergo so much change during their formative years, this excess screen time can be even more damaging. Academic success, social skills, even career success can all be negatively affected by excessive screen time."
Additionally, Harvard University said "the growing human brain is constantly building neural connections while pruning away less-used ones, and digital media use plays an active role in that process. Much of what happens on screen provides "impoverished" stimulation of the developing brain compared to reality. Children need a diverse menu of online and offline experiences, including the chance to let their minds wander."
Last school year, I wrote an article about living a week without using my phone. In the article, there was a brief overview of each day. The days shared a similar theme: I had more time to do other things because of decreased phone use.
Cutting down the time one spends on their phone will benefit academic performance, as well as better sleep and less mood swings, to which teenagers are already prone. However, even if one were to give up their phone entirely, there is still the obvious question of how to cut down on screen use when it is required for school.
School screen time, whether it be for actual classes or just for homework, is approaching eight hours. Half of my teachers are now going asynchronous on Mondays, and Tuesday through Friday, many of my teachers are not filling up the entire 80-minute class period, as they recognize most students are unable to focus for that long. For teachers that like to fill the almost-hour-and-a-half of class, it is still quite a bit of screen time for teens.
Advocating for more asynchronous classes is one option, though kids lose time to connect with classmates, and they will still need to complete the required classwork online.
Taking into account Harvard University's research that students need a "diverse menu of online and offline experiences," one idea would be to listen to a recording of the teacher's voice with a few activities for them to complete.
In certain classes, such as environmental science, english, and art electives, a screen is not typically needed for activities.
For classes that would need a screen for research and further learning, such as history, core science, and math classes, short, 15-minute activities could be intermixed with 10-minute breaks, so students can rest their eyes, reducing their chance of contracting migraines.
There are ways in which teachers can adjust their curriculum to fit the needs of their students. There are also ways students can advocate for less screen time, as most teachers are open to suggestions and care about their students' health.
About the Contributor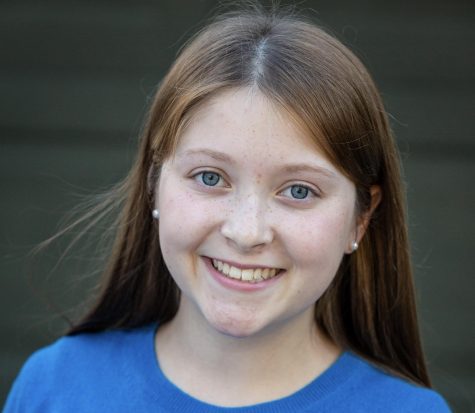 Steele Clevenger, Editor-in-Chief and Creative Director
Sarcastic. Artistic. Enthusiastic. These are three words Steele Clevenger would use to describe herself. A senior at Jesuit High School and a veteran journalism student, Steele loves to write about people and topical issues facing our local and global communities, draw comics, and educate through news. From a young age,
Steele has been interested in journalism, spending many an hour listening to her mom type articles for the OHSU "
Cementum
" on her com
puter, and being dragged to interviews with dental students.
When she was in eighth grade, Steele attended a once-weekly journalism class, running around the school on Friday afternoons to interview teachers and students. Using her experience in journalism and her passion for communication, Steele hopes to be a voice of positivity and curi
osity for Jesuit students during such unprecedented and uncertain times. In addition to writing, Steele enjoys badminton, knitting, cooking, and creating art. Visit her website at www.steelescomics.wordpress.com.