Opinion: Too much screen time hinders mental health and students' ability to learn
From 8 a.m. to roughly 3 p.m.—almost 7 hours—students stare mindlessly at a screen while teachers attempt desperately to connect with them through bluelight pixels, instructing and making jokes in hopes of distracting kids from the mundanity of learning from home.
For the first few weeks of school, I listened to students give feedback to teachers on how they were faring during digital learning. The responses were not varied; most students confided that their eyes and heads hurt after looking at their iPad all day.
Even teachers were struggling to adjust. One of my own teachers shared that she began having migraines during class, and was requested by her doctor not to look at screens in a dark room, which causes her to strain her eyes.
A recent poll on jesuitnews.com.com showed that in a group of 132 people, 39 percent of voters spend between eight and 10 hours a day looking at a screen, including their phone. Even more shocking, 33 percent of voters spend more than 10 hours a day on a screen. Twenty percent of voters spend between five and seven hours onscreen, and only eight percent spend two to four hours onscreen.
According to May Recreation, too much screen time can have adverse effects on students' academic performance.
"Too much screen time can impair brain structure and function," the May Recreation team said. "Because children's brains undergo so much change during their formative years, this excess screen time can be even more damaging. Academic success, social skills, even career success can all be negatively affected by excessive screen time."
Additionally, Harvard University said "the growing human brain is constantly building neural connections while pruning away less-used ones, and digital media use plays an active role in that process. Much of what happens on screen provides "impoverished" stimulation of the developing brain compared to reality. Children need a diverse menu of online and offline experiences, including the chance to let their minds wander."
Last school year, I wrote an article about living a week without using my phone. In the article, there was a brief overview of each day. The days shared a similar theme: I had more time to do other things because of decreased phone use.
Cutting down the time one spends on their phone will benefit academic performance, as well as better sleep and less mood swings, to which teenagers are already prone. However, even if one were to give up their phone entirely, there is still the obvious question of how to cut down on screen use when it is required for school.
School screen time, whether it be for actual classes or just for homework, is approaching eight hours. Half of my teachers are now going asynchronous on Mondays, and Tuesday through Friday, many of my teachers are not filling up the entire 80-minute class period, as they recognize most students are unable to focus for that long. For teachers that like to fill the almost-hour-and-a-half of class, it is still quite a bit of screen time for teens.
Advocating for more asynchronous classes is one option, though kids lose time to connect with classmates, and they will still need to complete the required classwork online.
Taking into account Harvard University's research that students need a "diverse menu of online and offline experiences," one idea would be to listen to a recording of the teacher's voice with a few activities for them to complete.
In certain classes, such as environmental science, english, and art electives, a screen is not typically needed for activities.
For classes that would need a screen for research and further learning, such as history, core science, and math classes, short, 15-minute activities could be intermixed with 10-minute breaks, so students can rest their eyes, reducing their chance of contracting migraines.
There are ways in which teachers can adjust their curriculum to fit the needs of their students. There are also ways students can advocate for less screen time, as most teachers are open to suggestions and care about their students' health.
About the Writer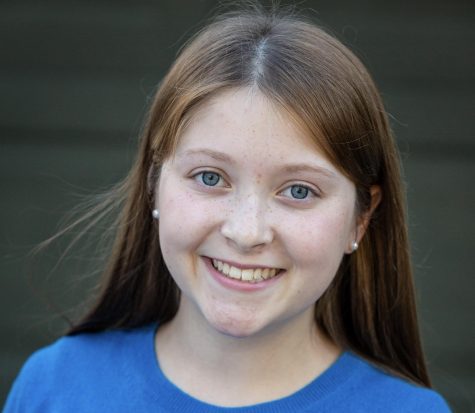 Steele Clevenger, Editor-in-Chief and Creative Director
Sarcastic. Artistic. Enthusiastic. These are three words Steele Clevenger would use to describe herself. A senior at Jesuit High School and a veteran journalism...
Jesuit Clubs Have Returned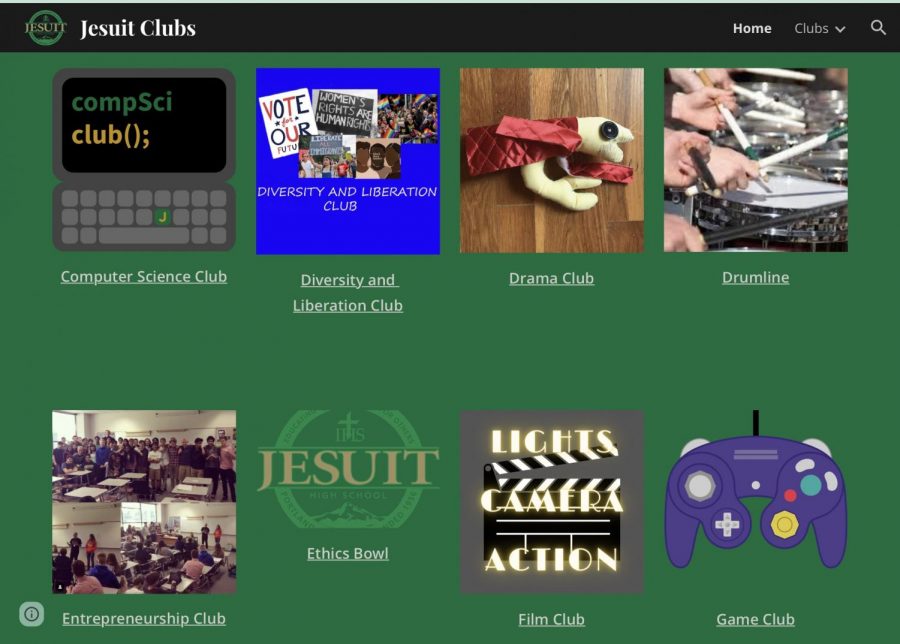 With the COVID-19 virus causing Jesuit High School to switch to online learning, many students questioned if having clubs this year would be feasible. 
Two weeks ago, Jesuit hosted its first ever online club fair due to COVID-19 complications. Jesuit created a website with different hyperlinks to all of Jesuit's intriguing clubs. 
"The club fair was a huge success and with the increased number of students who came to the fair this year, we could potentially think about doing the online fair again next year," Mock Trial leader David Exley said. 
As many Jesuit clubs have started their year online, many students are still adjusting to the online atmosphere. Some students may enjoy clubs because they feel it's a safe space to connect with others, but being online, there is still a sense of uncertainty. Another issue facing students is the amount of set time for club meetings. 
"We only have two activity periods, and there are many kids who are in multiple clubs and because there are only two windows of club time, it's difficult for kids to be actively involved," Model United Nations leader Mark Flamoe said.
Even with the set times for clubs, many students have trouble staying engaged over Zoom.When clubs meet in person, students may feel more compelled to participate because they are in the midst of the activities, but the online format decreases the pressure of participating."The biggest difficulty is getting students to actively engage," Chess Club leader Zane Godil said. 
On Zoom, there is a tendency for students to turn their camera and mic off and mentally check out, so having interactions with club members is difficult. The larger impact of online clubs on students is the uncertainty regarding club competitions. Many of the clubs that compete in debates, mock trials, and tournaments are now up in the air due to safety concerns. Luckily, many club competitions don't start until April, so there is time for potential changes.
 With the Model United Nations conference still in the air, " the main impediment the club competition would have is for all kids to have good online access so they can fully participate in the conference," Flamoe said. 
Despite the difficulties of online club meetings, there have also been numerous benefits of meeting online. Dr. Exley proposed that an online club format may allow students to participate in a less stressful environment. "There many kids who may feel more comfortable coming to a club through zoom than to walk through the halls of lower Arrupe and talk to upperclassmen," Exley said. 
"There are some kids with specific personalities where there's a certain element of safety and anonymity with joining a club when they have the ability at any point in time to turn their camera off or leave," Flamoe said. 
Students now have the ability to be as interactive as they want and students with different learning preferences can learn together. The new club format has benefitted many students by allowing them to engage in a safe space where they can be creative and comfortable. 
"One positive aspect is that it's very easy to disseminate information by screen sharing so the entire group can see," Godil said. 
Fortunately for all clubs, Zoom allows for teachers to project assignments and information on the call for all students to see easily. Club leaders also have the ability to be more flexible when setting club appointments. Even though clubs need to have moderators present, the after-school sports practices adjustments have made it easier for clubs to find set times to meet.
Although clubs are meeting in person, the new method of meeting online may benefit students in the long run. Students will be expected to work just as hard as they would in in-person club meetings, and to communicate positively with others. Although the new club system may not appease everyone, it allows for all students to have a safe and equal opportunity to learn and grow. If all students and faculty remain open to striving for greatness, the 20-21 Jesuit High School club year can be one of the best.
About the Writer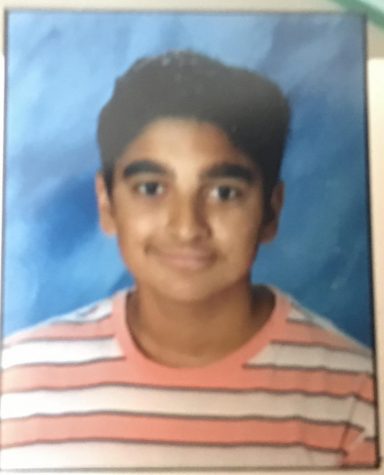 Kavish Siddhartha, Staff Writer
Kavish Siddhartha is a staff writer for the Jesuit Chronicle. Kavish is a junior at Jesuit High School and has been interested in journalism since a young...