Guidelines for sports: what's happening?
With the adjusting style of the new hybrid online learning, Jesuit High School has created fall sports practices as a stress-free and inviting environment to meet friends and get exercise in order to bring the community together. This fall, 657 athletes have participated in practices in 18 different sports throughout nine weeks. Instead of sports teams meeting during all weekdays like the regular school year, the new format has most sports only meeting twice a week due to the fact that league games aren't being played. 
"The primary goal of the fall was social and emotional and community health," Athletic Director Mike Hughes said. "It was to get students to be together as a community and to have fun together with their friends while exercising." 
The new safety guidelines implemented includes coaches and staff taking the temperature of all athletes, athletes wearing masks at all times, and requiring athletes to complete a basic health check for symptoms. With many sports having to use a singular ball, numerous sports went extra lengths to constantly clean their balls with alcohol spray and wipes during water breaks and timeouts. 
"We had to follow the guidelines put on place by the state which meant in order to stay COVID free, we had to wear masks at all times, stay as socially distant as possible, and keep our bags at least 6 feet apart from each other," varsity soccer player Landon Azavedo said.
Throughout the entirety of fall practices, there was only one athlete in a sport who came to practice exposed with the virus. The student came to one practice with the virus, but fortunately, there was no further spread. Jesuit was prepared for such precautions and took immediate protocol to addressing the situation. The main protocol for potential COVID exposure is to be as transparent as possible to the parents and the athletes. Jesuit notified everybody who attended the practice and cancelled the practice for the next two weeks. While there was some concern for a few athletes who seemed to have symptoms, all tests came back negative, and Jesuit remained vocal and transparent by letting families know that members of the team were being tested for the virus.  
"We went throughout the entire fall with no COVID spread to anybody," Hughes said.
The protocols of wearing masks, socially distancing, and taking temperatures were a success, leaving fall practices a completely safe environment.
The OSAA has also created a new calendar for each sports season: season two – the winter sports season which will roughly be from January to February, season three – the fall sports season, which will roughly be from March to April, and season 4 – the spring sports season, which will roughly be from May to June. 
In the next few paragraphs, Mr. Hughes also offered some insights about his predictions for the schedule of the 2020/21 Jesuit sports year.
Predictions for the Spring/Fall season
"I am very confident about the fall and spring sports seasons happening,"Hughes said. "Right now, we could potentially play a scrimmage soccer game, tennis game, or a baseball game against another school. And If it's allowed now, I have to think it's going to be allowed in May." 
With the expected timeline of the fall and spring sports seasons to start in March, sports that can be modified to COVID guidelines like soccer and volleyball should have a good chance of starting on time.
"I think in March, we will be able to play soccer, volleyball, and certainly cross country," Hughes said.
Other fall sports like football and lacrosse face an uphill battle due to the closeness of the players and with both sports being contact sports. 
"Winter" Sports
Likewise, other winter sports, like basketball, remain complicated due to increasing COVID cases. Practices for basketball are supposed to begin on December 28, so one plausible option being discussed is  to move the basketball season into the spring sports season, which is roughly around May, allowing for more time for COVID to die down. With sports such a basketball facing unlikely odds to start in January, the better option might be to change the season rather than to cancel. This could be a potential hardship for students who play both basketball and a spring sport, but one sport is better than none.
Taking a different approach than rescheduling, swimming is an example of a winter sport that could start off virtual. Jesuit is trying to rent some private pools for the swim team in which the team would hopefully be able to train and time themselves and compare against other schools in a virtual competition. 
 While sports like basketball and swimming might face some difficulty starting on time, a winter sport like ski racing has a large plausibility to practice on schedule due to the fact that the skiers are already wearing masks and gloves and they're racing one at a time.
While Mr. Hughes is confident that many sports can be played in the latter part of the second semester, all of these decisions are made by the governor, the Oregon Health Authority, and the OSAA.
On December 7th, the OSAA is conducting a meeting about the fate of winter sports. The executive board of the OSAA will make the impending decision about if the winter season will be held on schedule or if any sports will be shifted to different seasons. To learn more about the upcoming decisions about winter sports, you can check out the OSAA website for more information. There will also be more information on the athletic page of the Jesuit website after OSAA has come to a decision on December 7th, and Jesuit High School plans to send out a school-wide email a few days after the decision. If the new calendar and guidelines are still confirmed after December 7, Jesuit High School should have a promising and exciting year for sports.
About the Contributor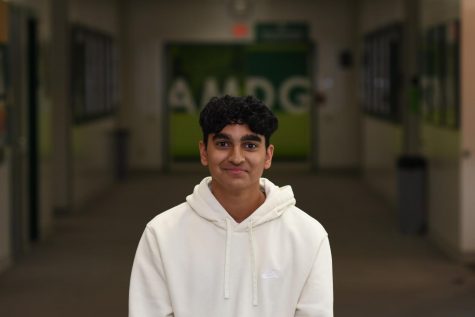 Kavish Siddhartha, Associate Editor-in-Chief
Kavish Siddhartha is a staff writer for the Jesuit Chronicle. Kavish is a junior at Jesuit High School and has been interested in journalism since a young age. Even though this is Kavish's first year writing for the Jesuit Chronicle, he took Broadcast Journalism during his sophomore year, where he found an interest in announcing for JCTV and creating videos. To further improve and expand his storytelling abilities, Kavish took a online summer class at Syracuse university where he learned to write and film stories. Kavish wanted to join the Journalism class because in addition to the news telling he learned in broadcast Journalism, he also wanted to develop his writing. Kavish is also an avid sports fan who is interested in writing about sports storylines in the world, and also covering Jesuit athletics. Besides sports, Kavish is also interested in writing about music, current events, business, and education. In his free time, Kavish enjoys playing basketball, tennis, running, watching movies, and spending time with his friends and family.