Jesuit's sanitation procedures ramp up due to return to hybrid learning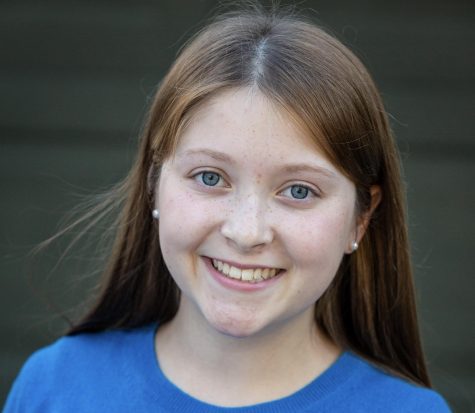 More stories from Steele Clevenger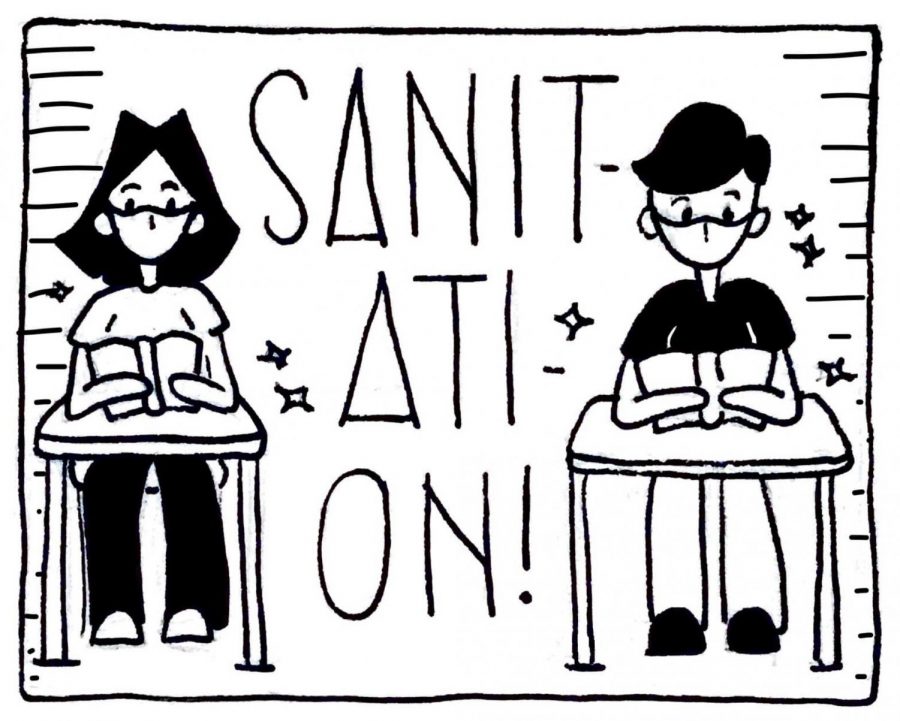 As the first few weeks of hybrid learning kick off with much success (despite inclement weather which may have delayed some students' return to school), sanitation procedures have become ever more important at Jesuit High School. 
To ensure the safety of the students, Jesuit administrators have created a Health and Safety Plan, and are relying on the expertise of Student Health Coordinator Jennifer Adams, and Custodian Manager Jeff Snell.
"The custodial staff is required to clean, disinfect, and sanitize daily," Snell said. "This would include all classrooms, restrooms, gymnasiums, locker rooms, the weight room, the training room, the activity room, the library, the PAC, the student center, the commons, the teachers' lunch room, hallways, the auditorium, the lobby, and all school and administrative offices."
Students are also asked to partake in sanitizing surfaces in order to prepare for the next person who uses them.
"Students are disinfecting their desks before and after leaving the classroom, and are to be practicing thoroughly washing their hands before and after classes," Snell said. "Students should not be sharing any personal belongings."
The Health and Safety Plan highlights the importance of practicing good hygiene at school.
"Students and staff are required to sanitize their hands upon entering the school building," the Health and Safety Plan said. "All members of the community are expected to wash their hands frequently throughout the day. Hand sanitizing stations are in every classroom and in common areas throughout the school."
When questioned about what happens if someone were to become ill at Jesuit, even if the illness is not COVID-19, Adams says that the best option is to send them home.
"Right now, we are encouraging all students and teachers to stay home if they are ill or have been around anyone who is ill," Adams said. "If someone becomes ill during the school day, they will be sent to the school nurse, and then sent home. This applies for all illnesses."
Snell added that in order to keep other students safe, the area where a student falls ill undergoes intense sanitation.
"If someone was to get sick, we would clean up that area [where they became sick] first," Snell said. "We would disinfect it once, and then disinfect it again with Clorox Total 360 electrostatic disinfectant. Depending on the area, the administration would then make a call on whether to keep this area closed or to open it back up."
If an outbreak at Jesuit were to occur, Jesuit's Health and Safety Plan details what to do in the event that multiple people become infected.
"Jesuit will communicate with the appropriate members of the community when an outbreak occurs on campus, without identifying the names of affected students or staff," The Health and Safety Plan said. "On-campus outbreaks may necessitate the quarantining of individual cohort members, multiple cohorts, or even the whole student body."
While Jesuit remains relatively safe from an outbreak of COVID-19 on campus, sports and other activities will continue to take place on campus. Athletes who are injured can visit the Athletic Training Room, which has its own set of sanitation rules.
"This spring, another Athletic Trainer, Bryce Gillespie, will be taking care of all injuries," Adams said. "Athletes are allowed to see him for injuries. There are hospital-grade disinfectants in the Athletic Training Room that will be used after patient care."
Though Jesuit students have returned to campus for hybrid learning, it is difficult to imagine when such intense sanitary procedures will be minimized.
"It is hard to predict what will happen in the next few months, or the next year regarding COVID regulations," Adams said. "There are many factors that influence regulations—case counts in the area, percent of capacity hospitals reach, and what we learn in the next few months about people who have been fully vaccinated. Our sanitation procedures will need to remain the same to combat the spread of COVID."
Staff members are hopeful that COVID-19 cases will continue to decrease. In the meantime, practicing good health and sanitation is imperative to ensuring the safety and well-being of Jesuit community members on campus.
"In the coming months I hope we continue to see things open up, but for this to happen everyone needs to be diligent about wearing their masks, staying 6 ft apart, washing their hands and staying home when ill," Adams said.
Principal Paul Hogan also expressed his wish of safety and health for the coming months.
"My hope and my firm expectation is that we will continue to exceed standards of cleanliness and hygiene across campus—and that students and staff will do the same at home," Hogan said
About the Contributor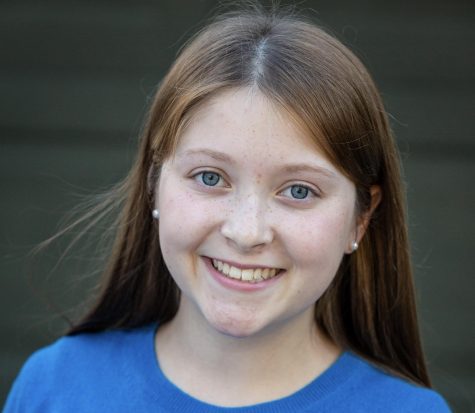 Steele Clevenger, Editor-in-Chief and Creative Director
Sarcastic. Artistic. Enthusiastic. These are three words Steele Clevenger would use to describe herself. A senior at Jesuit High School and a veteran journalism student, Steele loves to write about people and topical issues facing our local and global communities, draw comics, and educate through news. From a young age,
Steele has been interested in journalism, spending many an hour listening to her mom type articles for the OHSU "
Cementum
" on her com
puter, and being dragged to interviews with dental students.
When she was in eighth grade, Steele attended a once-weekly journalism class, running around the school on Friday afternoons to interview teachers and students. Using her experience in journalism and her passion for communication, Steele hopes to be a voice of positivity and curi
osity for Jesuit students during such unprecedented and uncertain times. In addition to writing, Steele enjoys badminton, knitting, cooking, and creating art. Visit her website at www.steelescomics.wordpress.com.