Men's Soccer Preview: Jesuit vs La Salle Prep
This Thursday, Jesuit takes on La Salle Prep on Cronin Field. Currently on a 4-game win streak, the Crusaders hope to beat this strong opponent. Ranking #2  in 5A OSAA ranking and #1 in 5A OSAA Coaches' poll, La Salle has a 6-1 record, only losing to 6A Forest Grove this past Tuesday. Jesuit, which competes in the 6A level, will have to work hard in order to extend their hot form. 
This game will be the last chance for the Crusaders to prepare for the Metro League. Their strong defensive performances from players Dominic Hoar-Weiler and Finn Deem-Ranzetta have helped them in their win streak, only conceding 3 goals in 4 games. Top scorer Spencer Carle (5 goals on the season) also has contributed to their latest efforts.
La Salle has had no trouble scoring to begin this season, scoring 26 goals in 7 games, led by senior Mizael Harris.
This game is set up to be action packed and full of attacking play. 
Jesuit will know that this game won't be easy, but are ready for the challenge. They hope to move up from their #8 6A ranking before the Metro League season starts. La Salle will bring everything they have in hopes of regaining the #1 5A spot.
About the Contributor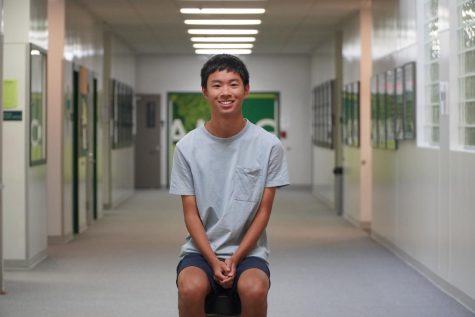 Justin Bian, Sports Executive & Editorial Board Member
Justin Bian is a senior at Jesuit High School and the Sports Executive for the Jesuit Chronicle. He has played soccer for eleven years, and piano for ten. Along with those hobbies, he likes to visit new places around Portland with his family on the weekends. Justin got interested in Journalism because of his older sister, Andrea, who was a staff writer a few years ago. Although his older sister's experience was a great motivator, the main reason he decided to join Journalism was because of his passion for sports. This year, he hopes to cover a variety of sports and write short stories about the games. He also looks to interview players, coaches, and fans, so that the Jesuit community can get insights on the sports teams. Justin would also like to pursue other forms of media, such as broadcasting and podcasts. He aims to bring relevant news around the Jesuit community based on current events on and off campus. At the end of the year, he hopes to have published many articles and have created lasting relationships with classmates and teachers.