Recap of the Student vs. Faculty Basketball Game 2022
Watch the recap of the 2022 Student v. Faculty Basketball Game here.
About the Contributor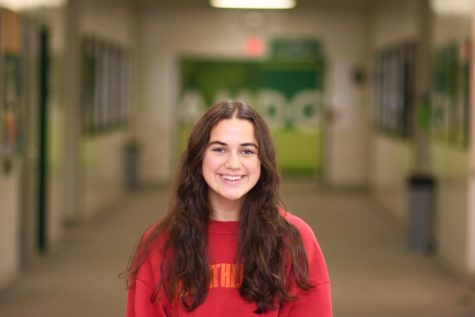 Adriana Bobenrieth, Editor
Embarking on her first year in journalism, Jesuit senior Adriana Bobenrieth is super excited to take Jesuit by storm. As a heavily involved member in all things Jesuit theatre, Adriana is ecstatic to be covering the goings on of the school's drama program this school year. In addition to arts and theatre coverage, Adriana is interested in exploring some of the less talked about aspects of Jesuit student life, and is hoping to connect students by covering their shared experiences. She also hopes to write about topics such as current events, politics, and opinion pieces. Beyond the Moyer stage, you can often find Adriana working her job at a local Portland smoothie shop, paddle boarding, surfing, playing guitar, or trying the latest salt and straw flavors with her friends. A few of Adriana's current favorite salt and straw flavors include Birthday Cake & Blackberries, Maple & Bacon Streusel, and Smile: Words and Pictures. At home, Adriana consumes an ungodly amount of survivor, experiments with new healthy recipes in her kitchen, and loves to play with her labradoodle Dobby. She is stoked to be exploring her passions more deeply and sharing them with others through journalism this year.