Clarifying how Jesuit Addresses Race Curriculum
Recent discussions have sparked conversations between Jesuit students about Critical Race Theory and Catholic Social Teaching. The Jesuit Chronicle is interested in clarifying the difference between the two for the student body.
Defining CRT
Critical Race Theory (CRT) is a framework of legal analysis grounded in the idea that race is a social construct used to oppress and take advantage of people of color (Britannica). It examines how racism is ingrained in the law and how it perpetuates inequalities between dominant white groups and people of color. Through this framework, CRT's purpose is to eradicate racial hierarchies in society by challenging white privilege and exposing the covert usage of racism in society's language, values, and principles (Americanbar).
CRT officially began in 1989, but has academic roots in the 60s and 70s (Britannica). It developed from Critical Legal Studies (CLS) which argued that the law preserved unjust racial hierarchies. 
Where CRT diverges from CLS is in its perception of how the law perpetuates racial inequalities. CRT's framework does not align with CLS's approach of eliminating social injustice by undermining the law. CRT scholars believe that the law could be beneficial in improving and acquiring racial equality for people of color as much as oppressing and exploiting people of color, which is how scholars of CRT believe it is currently being used (Americanbar). 
The framework of CRT is outlined into basic tenets which function as the foundational beliefs of the theory. The following tenets of CRT were taken from The American Bar Association. 
Recognition that race is not biologically real but is socially constructed and socially significant. It recognizes that science (as demonstrated in the Human Genome Project) refutes the idea of biological racial differences. According to scholars Richard Delgado and Jean Stefancic, race is the product of social thought and is not connected to biological reality. 

Acknowledgement that racism is a normal feature of society and is embedded within systems and institutions, like the legal system, that replicate racial inequality. This dismisses the idea that racist incidents are aberrations but instead are manifestations of structural and systemic racism.

Rejection of popular understandings about racism, such as arguments that confine racism to a few "bad apples." CRT recognizes that racism is codified in law, embedded in structures, and woven into public policy. CRT rejects claims of meritocracy or "colorblindness." CRT recognizes that it is the systemic nature of racism that bears primary responsibility for reproducing racial inequality 

Recognition of the relevance of people's everyday lives to scholarship. This includes embracing the lived experiences of people of color, including those preserved through storytelling, and rejecting deficit-informed research that excludes the epistemologies of people of color.
In an email addressing education curriculum, Jesuit President Tom Arndorfer clarified what framework Jesuit teachers follow: Catholic Social Teaching(CST). 
"Jesuit High School does not teach Critical Race Theory," said Mr. Arndorfer. "As a Catholic, Jesuit work sponsored by the Society of Jesus, our approach to teaching young people is based on the Holy Gospels, the Universal Apostolic Preferences, and Catholic Social Teaching. We align our curriculum and programs with these Catholic principles that guide all Jesuit works and that focus on human dignity, walking with the marginalized and vulnerable, and caring for the whole person and our common home." 
Defining CST
Catholic Social Teaching (CST) reflects Catholic doctrine concerning matters of human life and dignity. It is rooted in God's teachings which express a commitment to love and justice. Jesuit High School is sponsored by the Society of Jesus, so Jesuit's curriculum is grounded in CST, a tradition which interlaces various academic disciplines under the mission of "building a just society and living lives of holiness amidst the challenges of modern society" (usccb).
Amanda Montez, Director of Diversity, Equity, and Inclusion, defines CST as the writings of religious leaders who examined patterns in the gospel. 
"It's the writing of bishops and popes, past and present, about the trends they see throughout the gospel," Montez said. "It's thinking about life and dignity of the human person is the biggest one."
CST is broken down into seven key themes which form the core of the Catholic social tradition. The following themes were taken from usccb,
Using CST to Talk about Race in the Jesuit Classroom 
Malia Bernards, Chair of the History Department, detailed how CST helps facilitate conversations around race. 
"Catholic Social Teaching advocates for human rights (dignity of all people) regardless of national, racial, ethnic, economic, and ideological differences," Bernards said. "It further asserts that we are all part of one human family and one earth. Acknowledging these ideas provides a good starting place for discussions around race because it reminds us of our shared humanity. It can be a very important unifying point and helps provide some common ground."
Peace and Justice teacher Matthew Schulte explained how CST drives the themes of the Peace and Justice course for juniors and seniors. 
"[CST] consists of 7 principles, and they all have something to do with upholding the dignity of people," Schulte said. "It's the side of the faith that interacts with the lives of people in the day to day. CST is how we are protecting the most vulnerable people among us, how we ensure that the rights of people are being upheld by society and that life is being dignified."
Themes such as discrimination, redlining, and houselessness are other topics discussed in the course but that are looked at from a CST lens. 
The Peace and Justice course cites the use of studying "scriptural and theological justice principles" which are applied to a better understanding of world issues. According to the Jesuit course catalog,
"After an overview of scriptural and theological justice principles, students will be guided through an educational process of context, social analysis, theological reflection, and pastoral action. These tools will then be applied to such issues as poverty, discrimination, homelessness, just-war theory, pacifism, and other issues of human rights. Jesus Christ's call."
Mrs. Bernards emphasized the intent of the History Department to provide more engaging and multifaceted discussions around race using a critical lens grounded in CST.
"We are currently working on ways to develop and empower individual student voices by incorporating written and reflective activities, creating opportunities for small or large group sharing and teaching students to dialogue for a deeper understanding of a topic (as opposed to a debate where we are trying to prove right or wrong with evidence)," Bernards said. "We teach critical debate for some topics and dialogue skills for others. Being able to dialogue respectfully, listen to one another and honor another person's experience are essential skills in a democratic society and foundational to discussions about race."
It is evident that Jesuit's curriculum and programming are rooted in "love, care, and compassion" for all under Catholic Social Teaching.
About the Contributors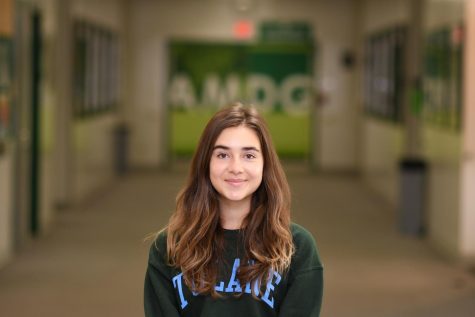 Isabel Crespo, Editor-in-Chief
Isabel Crespo is editor-in-chief for the Jesuit Chronicle. She is a senior at Jesuit High School and is excited to pursue her passion for writing on a deeper level through her second year in Journalism class. In 11th grade, she served as the junior executive editor and podcast manager and covered general news, diversity, technology, features, and opinion pieces. Essentially, for the past year she has extended what began as a simple pastime to a career-oriented goal that she intends to pursue in college and beyond. Her favorite things to write about are ethical issues, fashion, music, education, Gen Z, and advocating for mental health awareness. Some of Isabel's favorite mainstream media platforms are The New York Times, The Washington Post, and Fareed's Global Briefing through CNN. Outside of the classroom, Isabel enjoys competing in tennis, hiking, traveling, and spending time with family and friends. A fun fact about her is that she is half Ecuadorian and a quarter Chilean with experience living abroad for a summer in Ecuador.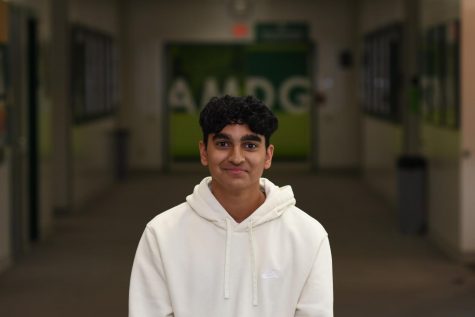 Kavish Siddhartha, Associate Editor-in-Chief
Kavish Siddhartha is a staff writer for the Jesuit Chronicle. Kavish is a junior at Jesuit High School and has been interested in journalism since a young age. Even though this is Kavish's first year writing for the Jesuit Chronicle, he took Broadcast Journalism during his sophomore year, where he found an interest in announcing for JCTV and creating videos. To further improve and expand his storytelling abilities, Kavish took a online summer class at Syracuse university where he learned to write and film stories. Kavish wanted to join the Journalism class because in addition to the news telling he learned in broadcast Journalism, he also wanted to develop his writing. Kavish is also an avid sports fan who is interested in writing about sports storylines in the world, and also covering Jesuit athletics. Besides sports, Kavish is also interested in writing about music, current events, business, and education. In his free time, Kavish enjoys playing basketball, tennis, running, watching movies, and spending time with his friends and family.