Teaching with Zoom: How teachers are transitioning from Zoom calls at home to Zoom calls at School
On February 9, Jesuit High School reopened for hybrid-learning due to Governor Kate Brown's continuance of the return-to-school directive. In the hybrid model, with half of the class learning from home over Zoom and the other half attending school in-person, teachers designed a curriculum that works for both environments. 
In order to compensate both virtual and in-person students for the hybrid model, Jesuit purchased new and advanced technology. Alyssa Tormala, the vice principal of professional development and innovation at Jesuit, offers insight into how teachers are conducting Zoom calls in-person with the new technology.
"When a hybrid class is going and the teacher is in the classroom, they will have half of the class sitting in the classroom, and they will have half the class on Zoom," Tormala said. "To help facilitate that, teachers will have two computers in the classroom. One will be the computer that is projecting and sharing materials for the class as usual, and the other one will be running the Zoom call, so the teacher can see and interact directly with the students at home. We also have webcams with high-quality microphones that are connected to Zoom and the classroom speaker system. Teachers can move the webcam around as needed."
Theology teacher Zach Lantz has connected students from both environments by directing the webcam on the students present in the classroom and projecting the virtual students on the screen so that they can interact with one another.
The new technology enables the classroom experience to be more dynamic and inclusive, despite its inherent complexity.
Art teacher Danielle Chi, follows the Zoom procedure outlined by Ms. Tormala, but tailors it to the needs of her course.
"I have been teaching with the Zoom camera on me and the webcam on my classroom so students on zoom are seeing my students in the class, which is also being cast for the students in class to see the students on Zoom," Chi said. "I will introduce the assignment for the day or the next project we are working on, and the students on Zoom can go off of Zoom and do their art, and the students in the classroom can work on their art in the classroom. At the end of every class period, students doing virtual learning or in-person learning, they all take a picture of their progress or their final artwork and upload it to canvas by the end of class, so I can see what they have worked on that day."
To prepare for hybrid learning, teachers participated in a week-long training program during the asynchronous week. Ms. Tormala details the logistics. 
"On Friday January 15, we had all faculty training on best practices for hybrid learning, such as how to build hybrid lessons and how to bridge between cohorts," Tormala said. "Then, during each day of the week of January 19…we had two departments on campus…for in-person classroom training on equipment, classroom protocols and campus procedures. Faculty also had time during the week to practice with classroom equipment, ask questions, prepare lessons, and collaborate with colleagues. For the following weeks, we asked faculty to be on campus at least two days a week so they could transition to teaching in hybrid mode."
"We had one full day where we came and experimented with tech, and they walked us through it," Lantz said. "The [rest of the week], I taught from [Jesuit] with the tech. I feel like I am better at setting up a classroom, especially when nothing has been set up yet."
When questioned about how the Jesuit administration decided on the Covid and Zoom procedures for the hybrid-model, Ms. Tormala emphasized that it took plenty of research and collaboration.
"Tons of research," Tormala said. "We looked at the state guidelines and restrictions we have to have in place, which guided our decision for what a hybrid model could look like at JHS specifically. When we knew those parameters, then we were able to reach out to other schools,  talk to experts, [and] learn what works and what doesn't from those who have already been doing hybrid since last August. We developed an understanding of best practices and procedures from that research."
 The research that was conducted led to classes being shortened from 80 to 75 minutes to hold two lunches on Periods 1-4 and adjusting the Periods 5-7 days  in order to "make a little bit more space in the school day" for clubs, activities, Mass, and athletics, Ms. Tormala said.
Despite extensive hybrid learning training, Ms. Chi and Mr. Lantz experienced some limitations and difficulties with Zoom in-person, which no doubt will be resolved overtime with more practice.
"Along with tracking progress, it's nice to see what they do independently, but I am not able to give them real-time feedback, so I can't offer a suggestion or assess my own teaching as well," Chi said. "I can't walk around and see if they are all doing what the assignment was or if there is some confusion…I can address. It's hard to do that real-time assessment with Zoom."
"For me, the biggest adjustment is not losing the Zoom people because it's easy to feel like you are not a part of the class if you are on Zoom," Lantz said. "You love those big classes, it's a little more high energy, so obviously having five people in the class is definitely different. It's also divided attention. You are making sure people have their cameras on, reminding them when to have their camera off, and I can always call on the person with their camera off to make sure they are paying attention."
On the contrary, Ms. Chi and Mr. Lantz also detailed how Zoom has benefited their curriculums. 
"It's been fun to do new projects where they get to use items and materials from home that they would never have in the classroom," Chi said. "There is more variety in what they are submitting in their art."
"Easier access to materials for the students and more uniform in terms of class participation. On Zoom, I feel like I call on people more evenly," Lantz said.
One of the biggest discussions surrounding hybrid learning has been the equity of teaching for students learning from home. Ms. Tormala explains that part of the training for the hybrid model involved learning how to include and engage both groups of students.
"Sometimes there will be synchronous work happening where teachers are bridging between cohorts and everyone is doing the same work together," Tormala said. "But sometimes the teacher may say, 'Okay, those at home, you're going to do one part of the assignment while students in the class are going to do a part that needs to be in-person. When we switch cohorts, you will complete the part you haven't done.' In this case, there will be something else for the fully remote students to do that is an equivalent assignment. Teachers will use their best judgment to design assignments and use classroom equipment based on the class and content to support student learning."
"At the beginning of the school year, we put together art kits and every student has a sketchbook and an art kit with individual supplies in it," Chi said. "All of the assignments can be done with those supplies in the kit and the sketchbook. However, I do give them options if they want to use recycled items or things around their house or other mediums. They have to bring their kits to and from home because we can't share materials."
According to Ms. Tormala, students who are supposed to be attending school in-person but are ill or quarantined can still attend school via Zoom.
"Yes, you could Zoom into classes," Tormala said. "We will be able to designate in our attendance system if a student is supposed to be physically in the classroom that day, but they are Zooming in because they are sick or quarantined. If a student needs to learn from home on a day they would normally be in the building, their parents should contact the attendance office as usual so we can mark it in Powerschool."
When questioned about their thoughts and feelings with returning to school in-person, Ms. Chi and Ms. Tormala expressed feelings of joy and optimism, while understanding that this new hybrid-reality is a work in progress.
"I am really grateful for all of the hard work that the Jesuit custodial maintenance staff, IT department, admin and faculty have been putting in to make this return as safe and successful as possible," Chi said. "And I feel as good as I can be about returning to school. While it is a big change for my family, we will adjust and keep doing the best we can to stay safe and healthy."
"Everybody is coming from different places with different home environments, different family situations, and different levels of anxiety depending on how they have been feeling with what's been going on in the world," Tormala said. "We all need to give each other the gifts of patience and grace and kindness. It's awesome to have students back on campus, and it's also hard because it is a different kind of environment than JHS has experienced before and nobody is used to it yet. We will find our way, I have no doubt about that. The more we can take care of each other and follow guidelines to ensure everyone's health, safety, and comfort, the better."
After a week of hybrid learning, it became clear that it will take the commitment of both teachers and students to work through the complexities of this new reality. 
About the Writer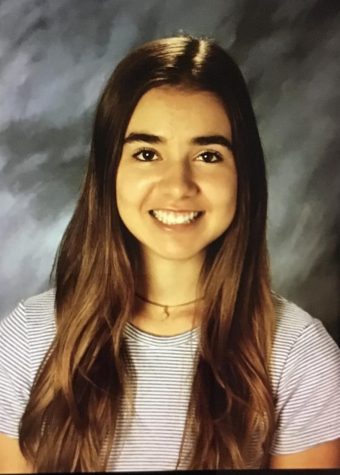 Isabel Crespo, Junior Editor in Chief
Isabel Crespo is an editor for the Jesuit Chronicle. She is a Junior at Jesuit High School and is excited to pursue her passion for writing on a deeper...
About the Writer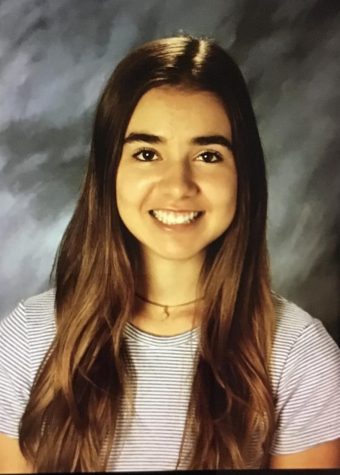 Isabel Crespo, Junior Editor in Chief
Isabel Crespo is an editor for the Jesuit Chronicle. She is a Junior at Jesuit High School and is excited to pursue her passion for writing on a deeper...
An Interview with Mr. Clarke on Santa Clarke
In light of the beginning of the Food Drive and holiday season, I had the opportunity to talk with Campus Minister Don Clarke on Jesuit High School's favorite holiday figure, Santa Clarke. Although the Jesuit student body will not be able to experience Santa Clarke's joyous presence in person through the traditional Food Drive assembly, Clarke speaks on how his close friend, Santa Clarke, will continue spreading the spirit of giving and love this December.
Crespo: What is Santa Clarke's daily routine?
Clarke: Everyday he gets up, comes out his hair and his beard, practices his "ho, ho, ho's" for a while, then he practices carrying a bag around and works on going down chimneys. He checks in with toys being made, and then looks in on different people as they are collecting food for the Food Drive.
Crespo: How is Santa Clarke going to spread the holiday spirit to the student body this December despite not being able to see them in person?
Clarke: I hope we get to see the student body on Dec. 12 when it's the drive-by for the Christmas lights. I think Santa Clarke will be there. I talk to him regularly, everyday. I heard that he was on the video for the Food Drive assembly. He also does a couple of other things. He helps with a couple of different parishes around the area and different groups that need a Santa Claus, so he shows up there as well. His most favorite thing is seeing the students. I think when he broke into the Knight Center [in the assembly video] and there were no students there, that was very, very disheartening for Santa Clarke.
Crespo: What does Santa Clarke love about the holiday season? 
Clarke: [He] loves the generosity of people. I think it just kinda goes in the back of their brain like, "I gotta do the Food Drive stuff, I gotta do the food drive stuff," and then when they finally bring in stuff…they see what the whole community can do. The smiles are usually a little bit deeper than usual when people see what happens when the Food Drive shows up.
Crespo: What are your thoughts on Dr. Fauci's statement that Santa Clarke is immune to the Coronavirus?
Clarke: I think that it is pretty self-evident that he is immune to the coronavirus and therefore can go to all different kinds of places. But as you saw in the video, Santa Clarke has his own specially designed face mask by Mrs. Claus that is candy cane-ish and everything. He won't catch it because he will wear a face mask all the time and after every house, he cleans his hands and makes sure everything is all antiseptic. I appreciate that Dr. Fauci said that you don't have to worry about Santa Clarke this year.
Crespo: What is your favorite type of Christmas cookie?
Clarke: There is a former principal, her name is Mrs. Satterberg, and she heard one time that I like shortbread cookies, so every year, even after she retired, she still makes me shortbread cookies. So it would be Mrs. Satterberg's shortbread cookies that are my favorite Christmas cookies. (Mr. Clarke speaks for Santa Clarke in this regard too, obviously.)
Crespo: What spirited and uplifting message do you want to send to the student body during the holidays?
Clarke: There are so many different things that talk about what the real meaning of Christmas is, and I will say that up at the North pole [Santa Clarke] watches Hallmark Christmas movies. They always talk about Christmas as love, and I think the greatest love that we as humanity have been able to experience, is the gift of God's presence in the world, certainly, through the presence of Jesus Christ, but through the beliefs of so many faithful [people] that want to be good, and that's faiths of all different kinds. I think that is where the meaning of Christmas is. And I think that if we want to have a Christmas that goes a long time, then we figure out exactly what it means to love and show acts of kindness and to cherish one another. When that happens, Christmas is unbelievable.
Crespo: Thank you so much for meeting with me Mr. Clarke. 
Clarke: Thank you for asking.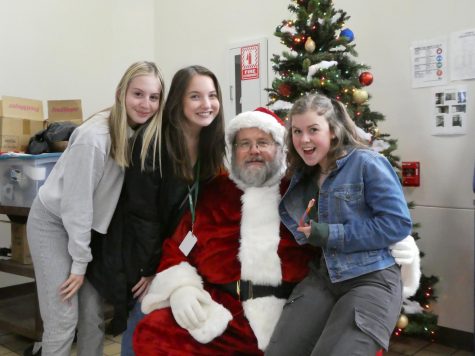 About the Writer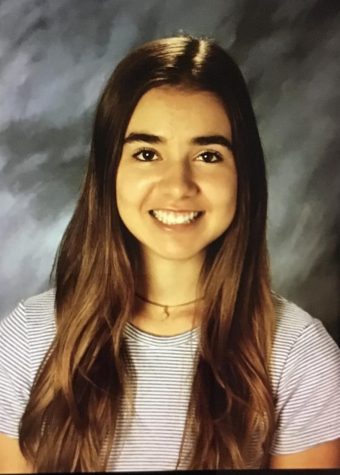 Isabel Crespo, Junior Editor in Chief
Isabel Crespo is an editor for the Jesuit Chronicle. She is a Junior at Jesuit High School and is excited to pursue her passion for writing on a deeper...
How Teachers are Re-Designing Learning for an Online Environment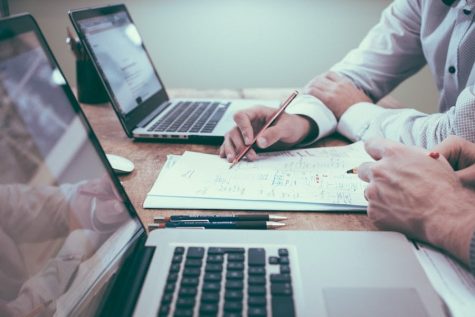 For the past nine months, teachers at Jesuit High School have been challenged with the difficult task of learning how to teach in a virtual fashion. Since digital learning is the new reality for the way education is conducted, teachers have had to redesign their traditional methods of teaching to ones that lend themselves better in an online environment. 
Back in the spring, Jesuit implemented an asynchronous learning model and has since moved away from that approach to a primarily synchronous model in the fall of the 2020-2021 school year. Geoffrey Hunnicutt, a US History teacher at Jesuit, approves of the change, saying that under the asynchronous learning model there was too much inconsistency.
"There was a lot of difficulty and everyone was just doing their own thing," Hunnicutt said. "It was kind of a dynamic period when there was a lot of uncertainty over what to do, and we kept trying to make it better and that was hard to do on the fly because [teachers] had to adapt their curriculum and tests and everything to the new format. Students were having to constantly switch from one platform to another platform."
Laura Schick, a math teacher at Jesuit, agrees that the asynchronous model wasn't sustainable, but stresses the point that no method of learning works for all students because some of her students enjoyed asynchronous learning.
"I know a lot of my students said they [were] actually getting more sleep because they [were] able to work at times where [they] have more energy, they [were] able to work around a schedule that works better with [their] life outside of school," Schick said. "The trade-offs were that until Zoom really became an option, we missed out on a lot of interpersonal connections that we normally would have had. While things were working well, we made some pretty big asks of our students, and it wasn't a perfect learning mode for everybody."
To prepare for synchronous learning in the fall, teachers participated in a robust digital learning training program over the summer taught by fellow Jesuit administrators, teachers, and outside professionals with expertise in the virtual world. For Hunnicutt and Schick, what made the training successful was the teachers instructing each other on how to be more dynamic because it made the learning process all the more interactive and collaborative.  
"One of things that was most useful for me personally was attending something that Jesuit put together," Schick said. "We called it a virtual PD (professional development) conference. That is something Ms. Tormala put together. She had some keynote speakers from outside the school and also had a lot of sessions run from inside the school. I helped lead a session with [Jesuit English teacher] Mr. Villareal on how to use Nearpod and we were able to help other teachers because we had both used it, but we had both used it in completely different ways. We got to share our learning with other teachers and help them, and we also got to learn from other teachers, like I learned how to use Zoom from Mr. Flamoe and got a lot of tips."
"Many teachers, too many to mention, who were skilled at certain aspects of online learning gave classes to the rest of us," Hunnicutt said. "The training over the summer that was most beneficial was auditing Mr. Flamoe's online US History class. He is very skillful in the use of Zoom, Edpuzzles, and other tech wizardry, so I learned much from participating in his class as a student and asking him questions. Lots of questions." 
Due to the extensive training teachers went through in the summer, it is safe to say that many of them are more technologically proficient compared to before digital learning became the norm. For Ms. Schick, she considers herself a tech-savvy individual and uses that to her advantage when teaching, but misses the traditional hands-on activities she used to use in her geometry class on campus.
"I would say that I really love to use technology when it can make our classroom experience better, but I try not to use it just to make the experience flashy," Schick said. "I also will say that this year I really miss out, especially in geometry, doing hands-on labs with shapes. I would say I'm super comfortable with technology and I really like it, but I don't think any of us were prepared for the overload of technology that is happening right now.'
Not only did teachers have to adapt to teaching their curriculum online, but they had to transition from teaching four 55-minute class periods a week to two 80-minute class periods a week.
"What you lose is the cohesion," Hunnicutt said. "You're meeting twice a week instead of four times a week, right, and it's hard to keep students' attention in this format, and I understand that completely. It's very challenging for me and I think it's frustrating for a lot of teachers in this environment, especially if you have taught for a long time and had success and then you are put in a different environment, and it is completely different and you aren't having success, and you can't have success because it takes time to get good."
For junior Karli Lonquist, a student of Ms. Schick, she much prefers learning math four days a week for 55 minutes, but understands that the schedule put in place is what's best for the situation she is in.
"I would definitely say that math is best when you have five classes a week, instead of two 80-minute periods," Lonquist said. "Sometimes in the 80-minute periods I run out of focus and that's hard to regain. Also, I feel like there's the same amount of content but more area for understanding [in the 55-minute schedule].
"When it comes to in-person math education, I really much prefer getting to see my students more times in a week," Schick said. "For example, I was talking to a student and saying, "hey, remember this, it was two lessons  ago" and in a normal week it would be literally two days ago, now it's like a week ago. Especially in math when there is so much skills-based practice. One of things that is better for math education is that daily contact, that daily practice, daily reinforcement, and daily check-ins."
When questioned about the challenges they are facing with digital learning overall, the common trends were a loss of social interaction, communication issues, and especially Zoom fatigue.
"I am a storyteller and doing it over Zoom is very challenging due to the limited feedback from the audience, though my students have been attentive and hardworking," Hunnicutt said.
"I am more than ever relying on hearing from my students and hearing their feedback because as any teacher will tell you, you get really good at sort of assessing, taking in a room and people's responses in a classroom," Schick said. "Like when you're rocking a lesson, everybody's engaged, people are loving it, you can feel it. It's really hard to tell that through a computer screen because the students may be loving it, I just don't know. We are really needing that feedback from our students because we are here for you. It is really hard on zoom to tell what is working well and what is not."
Hunnicutt and Schick have very different lesson plans during their two 80-minute class periods, in part because of the differing subject matter, but also because their personal experimentation throughout their summer training introduced them to different innovative platforms. A common trend, however, is that their classes are a combination of synchronous and asynchronous learning.
"We use a really fun tool called Google Jam Board," Schick said. "It is kind of like google slides but it is shared, and it's a whiteboard. For math it's nice because then one person can write and the others can look at the screen."
"When we are in breakout rooms, we use a lot of the time these things called Jam Boards and each group has a page with warmups on it and they will go through and complete the warmup," Lonquist said. "Everyone is doing something with their group at that time and Ms. Schick will come by, look at everyone's board and make little helpful comments. A lot of the time we will come back, and we will have a discussion about it. It gets everybody engaged and participating at the very beginning of class, which I think is good to kind of wake everybody up."
"I use the whole 80 minutes and it's a combination of Edpuzzles, which are videos that are reading assignments, that breaks [the class] up a little bit," Hunnicutt said.
The remaining obstacle that teachers have yet to tackle in respect to digital learning is final exams. In an email on October 20, Principal Paul Hogan announced the cancellation of an official final exam week in January 2021. Instead, Jesuit students will take their final exams online within the limits of their 80-minute class periods. 
"There will be some written thing," Hunnicutt said. "In the past I have always done a combination of objective multiple choice questions and then an essay, just about 50/50, so I will just do the essay."
When Ms. Schick was questioned about how she will test her students' knowledge at the end of the semester, she said that she is awaiting to make a decision because she is "still learning" about her students and "where their math abilities are."
"One thing I have learned about online learning is that nobody has all of the answers yet, so you have to be willing to learn as you go," Schick said. "My thinking right now is probably a combination of something that asks for them to show me their skills, but also involves some sort of creative synthesis of what they have learned." 
Despite the many challenges online school yields, Ms. Schick managed to find a positive with learning virtually. 
"One nice thing about Zoom is that even people who don't love to unmute and share, can still have a voice and still use the chat function to communicate their ideas," Schick said.
Similar to Schick, Hunnicuttt was able to find some positivity through this entire digital learning experience in an inspiring message.
"As to what works and what does not, I am still learning that," Hunnicutt said. "I am having to follow my own mantra that I tell my students: Don't be afraid to fail because failure is your greatest teacher. I guess I must be learning a great deal."
About the Writer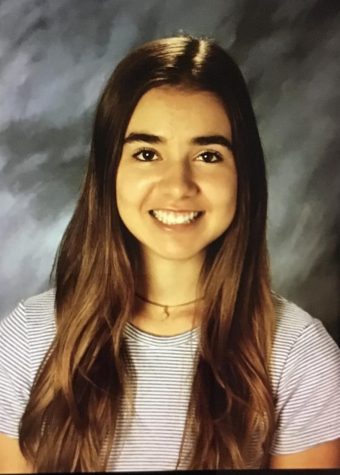 Isabel Crespo, Junior Editor in Chief
Isabel Crespo is an editor for the Jesuit Chronicle. She is a Junior at Jesuit High School and is excited to pursue her passion for writing on a deeper...
Podcast: Digital Learning: A Student's Perspective Episode 2
About the Writer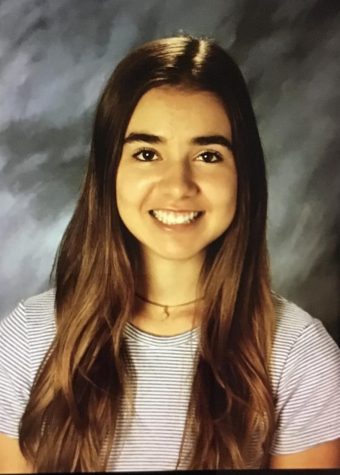 Isabel Crespo, Junior Editor in Chief
Isabel Crespo is an editor for the Jesuit Chronicle. She is a Junior at Jesuit High School and is excited to pursue her passion for writing on a deeper...
First Semester Final Exams: Clarifying Cancellation Misconceptions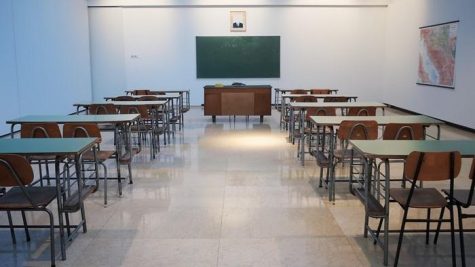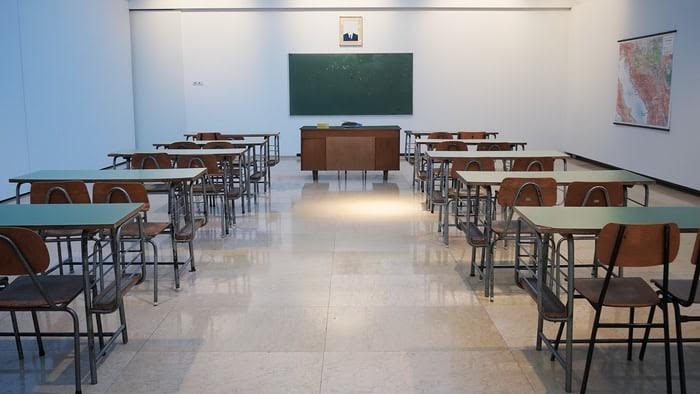 In an email on October 20, Principal Paul Hogan announced the cancellation of an official final exam week in January 2021. Due to COVID-19, it would be difficult to ensure a safe environment for all students and teachers on campus to take and proctor exams. Instead, Jesuit students will take their final exams online within the limits of their 80-minute class periods from either before Christmas Break or between Thursday, January 7 and Friday, January 15. 
Both Mr. Hogan and Emily Hagelgans, vice principal of academics and student life, want to clarify that student knowledge will still be tested, though it will look a little different this semester. 
"Teachers can give a culminating assessment for the semester," Hagelgans said. "We have eliminated our traditional structure of the exam week because all of the classes now are 80 minutes in length, which would lend more flexibility from what our previous structure is to the type of assessment that could be given."
Mr. Hogan wrote that a semester one assessment can take the form of a "research project, oral exam, portfolio, test, paper, video, or other assignment."
When questioned about what led to the consensus on the cancellation of a traditional final exam week, Ms. Hagelgans said it came down to the logistics of the situation and academic integrity.
"We are in communication with a lot of other schools, particularly schools in our province as Jesuit schools, and a number of schools have moved away from a more traditional final exam structure," Hagelgans said. "I think part of it too is exam integrity. You can't really see what a student may or may not be doing so how can we create a more accurate situation of what the student's knowledge is and ability to apply that knowledge?"
The administration asked that teachers' end-of-semester assessments do not have a weight of more than 15% of the students' overall semester grade. 
Ms. Hagelegans believes that this new approach to conducting final exams for semester one "might be really interesting and cool to see because it could lend itself to more creative forms of assessment."
About the Writer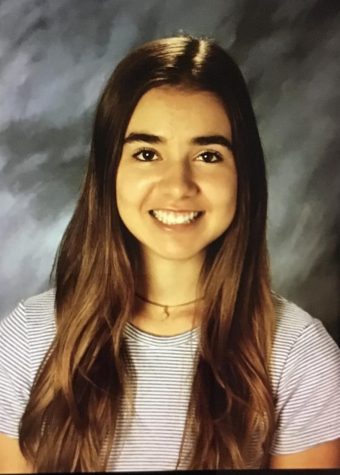 Isabel Crespo, Junior Editor in Chief
Isabel Crespo is an editor for the Jesuit Chronicle. She is a Junior at Jesuit High School and is excited to pursue her passion for writing on a deeper...
About the Writer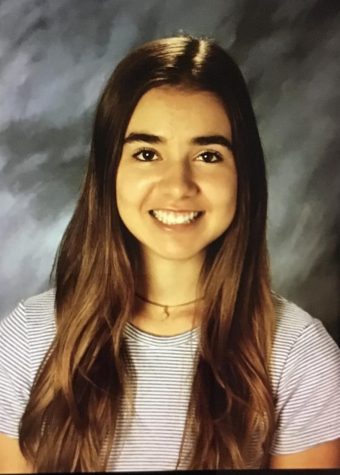 Isabel Crespo, Junior Editor in Chief
Isabel Crespo is an editor for the Jesuit Chronicle. She is a Junior at Jesuit High School and is excited to pursue her passion for writing on a deeper...

Digital Learning: The Difference Between Synchronous and Asynchronous Learning
With digital learning becoming the new reality for students due to COVID-19, administrators and teachers have developed new and innovative ways to conduct learning. 
Online learning can be categorized into three learning styles: synchronous, asynchronous, and a hybrid of the two.
At Jesuit High School, digital learning for the 2020-2021 school year is partially synchronous with intermittent periods of asynchronous learning through Zoom calls. In the spring of 2020, however, asynchronous learning was enforced.   
"When we talk about synchronous learning we are talking about activities that students are doing in real-time," Alyssa Tormala, the vice principal of professional development and innovation at Jesuit, said. "It could consist of a class discussion over Zoom or online, as well as group projects as a class or in small groups."
Asynchronous learning is taught without real-time interaction where assignments and instructions are posted online for students to work through.
According to TheBestSchools.org, asynchronous learning can take the form of pre-recorded videos, self-guided lessons, lecture notes, or online discussions. 
Based on the feedback Jesuit collected during the spring, while some students enjoyed the flexibility of self-paced asynchronous work, the majority of students struggled with a lack of structure. 
"There were students… struggling because they did not have that specific structure in the day to help them keep track with where they were and what they were doing in any given time," Tormala said.
Other Portland area institutions, like Lincoln High School, are also online.
For Katlyn Kenney, a senior at Lincoln High School, her teachers' material didn't translate well through an online environment, which impacted her ability to retain information.
"I would rather have someone teaching and lecturing me, or showing me math problems to my face then giving me a worksheet to read," Kenney said. "Watching a video a teacher made or watching a Khan Academy video just doesn't really click." 
Without face-to-face interaction during asynchronous learning, student morale also decreased because of a lack of connection with peers and teachers. 
"We got a lot of feedback from teachers and parents [saying] that they were missing the person-to-person contact," Tormala said. "Students and parents reported that the lack of personal connection with classmates and teachers made students feel disconnected and isolated. Even though Zoom is not the same as being in-person, it still provides a level of connection that purely asynchronous learning did not."
Because the asynchronous model wasn't conducive to learning and mentally sustainable for students and teachers alike, Jesuit switched to a mainly synchronous model in the fall, consisting of three to four 80-minute zoom calls a day through a block schedule.
When asked about what led to the consensus on 80-minute Zoom calls, Tormala said it took a lot of research and communication with other schools nationwide and in the local Portland area.
"Most schools seemed to be moving toward that block schedule and 80 minutes appears to be the average," Tormala said. "If you talk with other Catholic schools in the area, they are all using a similar structure of a block schedule of three to four classes a day somewhere between 65-85 minutes. So are many of our fellow Jesuit schools around the country."
Throughout the 80 minutes provided for each class, whether or not students are required to stay on Zoom the entire period or break-off asynchronously is dependent on the teacher and subject they are teaching.
"If you as a teacher feel it's important that students be in a synchronous learning situation, such as learning a new topic…where you want to keep everyone in the same sequence, you can use the 80 minutes for that," Tormala said. "We trust our teachers to have good professional judgment about what the learning needs to look like at the point that they are in their unit and for a particular content area, and what their students are needing."
Now six weeks into the school year, Jesuit has been gathering feedback from students, teachers, and parents on the new partially synchronous model.
"We all miss being in school with each other in person," Tormala said. "But we have received deep gratitude from many of our students and our parents especially. We've had a lot of students say that they really like the block schedule as long as their teachers keep it interesting." 
Among the students at Jesuit who are embracing synchronous learning is junior Eli Flamoe.
"It has actually gone a lot smoother than I was expecting it to, and it feels more like real school," Flamoe said.
Tormala commented that having 80-minute class periods "gives teachers more flexibility" and a "clear structure so they know what is happening on any given day."
Despite the synchronous model promoting more interactive and structured learning, the challenge that remains is maintaining engagement while spending hours on Zoom.
"It's just so much harder to pay attention online," Flamoe said.
"I think everyone is feeling Zoom fatigue which is kind of to be expected and kind of unavoidable," Tormala said. "Yet we have to encounter each other through this lens. It is the only way we can right now."
There are many factors determining the success of synchronous or asynchronous learning with the main takeaway being that there will have to have a lot of trial and error before consistency and normalcy is established.
"With anything new it takes a while," Tormala said. "Learning is a struggle no matter what it is that we are learning and right now we are learning how to engage in this environment on a regular basis. It will get easier because our brains will build new pathways to figure it out."
About the Writer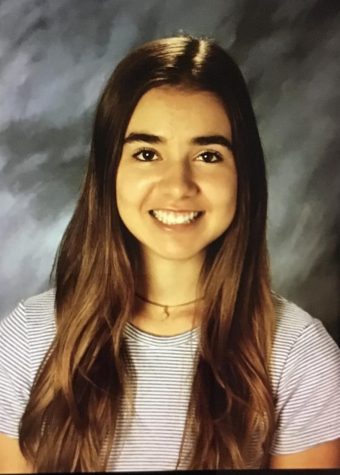 Isabel Crespo, Junior Editor in Chief
Isabel Crespo is an editor for the Jesuit Chronicle. She is a Junior at Jesuit High School and is excited to pursue her passion for writing on a deeper...
Technology for Online Learning