Women's Basketball Preview
After placing 2nd in the Metro League and advancing to the Quarterfinals last winter, the Jesuit Women's Basketball team has been anticipating and preparing for the 2022-23 season.
Coach Lowery expressed his excitement and goals for the upcoming season.
"I want to be a better basketball team every single day," Lowery said. "So it's not about big goals and big aspirations. It's about controlling the little things that we can do every day and really just committing to that."
This year's team features key returners as well as some new additions.
Seniors Emma Sixta and Gabi Feleciano are both returning to the team and explain how this year's team differs from last year.
"Our team is stronger, older, and more experienced this year," Feleciano said. "Four new people this season that did not play with us last year are a big addition to our team and we look forward to playing with them."
"There are a lot of returners, so adding a lot of familiarity is good, as we had a lot of returns last year too," Lowery said. "So we've been lucky to have this class be here for four years and grow together."
Although their first game against Silverton on December 2 was canceled due to ice, they will travel to Sherwood High School on December 6.
"Our goals for the season are to compete, play to the best of our abilities, and not let ourselves hinder our capabilities," Sixta said.
About the Contributor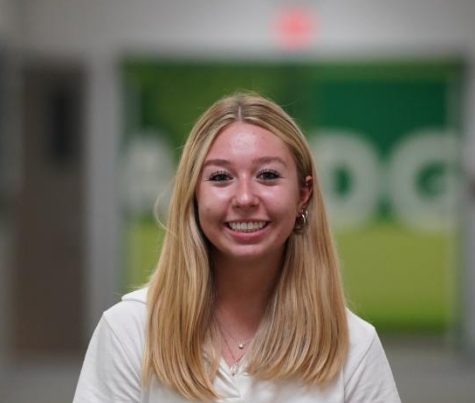 Holland Boecker, Marketing Director
Holland Boecker is a Senior at Jesuit High School. She was involved in the Photography program her Junior year and is continuing her love for photography and design in the new Advanced Media Production program. As the social media manager of the Jesuit Women's Lacrosse and Baseball team, she hopes to write about the athletes, coaches and school spirit. In addition to sports coverage, Holland is a member of Green Team and is interested in writing articles that teach the students and faculty how to be more environmentally conscious. Beyond J-High Holland enjoys baking, listening to true crime podcasts, skiing and exploring different coffee shops around Portland. She's a big Salt and Straw connoisseur and loves trying the newest flavors with her friends (she recommends Salted, Malted, Chocolate Chip Cookie Dough and Birthday Cake with Blackberries). Holland's comfort movies are 10 Things I Hate About You and Harry Potter and the Prisoner of Azkaban. Her younger brother, August, is a freshman at Jesuit and has two cats, Thomas and Beatrix, and a dog named George. Holland looks forward to strengthening her writing and storytelling skills while working for the Jesuit Chronicle and hopes her stories spark conversations in the community.