2020 NFL Draft Overview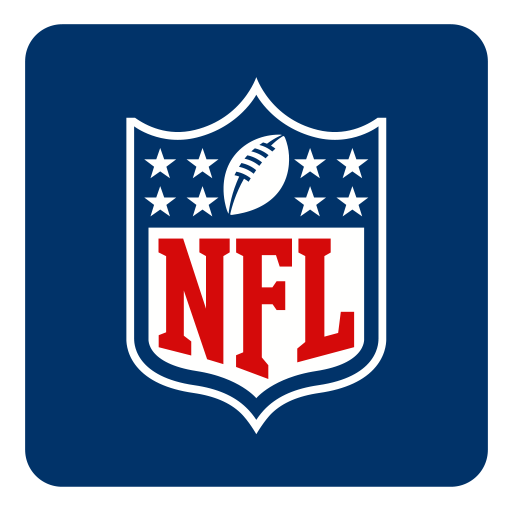 The NFL Draft is fastly approaching and it is going to be an interesting one. People are yearning for live content and don't just want to watch Tiger King, I believe the first and second round this year could have more viewers than any draft ever.  "I am so excited for the draft and I'm going to watch all seven rounds. It will be so nice to have something live on tv to watch." said sophomore Luke McDonald.  The draft was originally supposed to be in Las Vegas but now it will be on Zoom. There are a lot of very promising prospects in this draft including names like Joe Burrow, Chase Young, Tua Tagovailoa and many more.  
The Draft being on zoom will be very interesting because a lot of things could go wrong.  The NFL is planning on having someone announce the pick then going to the draft pick and his family, this could go wrong because the NFL is trying to preach social distancing and it probably won't be the best for the NFL brand if when they switch to the draft pick they have 30 family and friends surrounding them. Many teams and personnel are scared that hackers will hack into their zoom and find out important information such as who they will pick.  
Baltimore Ravens Head coach John Harbaugh said  "Every time I read something in, like, the Wall Street Journal or the New York Times that talks about how messed up Zoom is, or some of these other deals . . . I immediately text it to our IT people, and [director of football administration] Nick Matteo's one of those guys, and they assure me that we are doing everything humanly possible. . . . We'll see what happens. I really wouldn't want the opposing coaches to have our playbook or our draft meetings. That would be preferable, if we can stay away from that." 
Here is my mock draft for the first ten picks of the draft
With the first pick in the NFL Draft The Cincinnati Bengals select quarterback out of Louisiana State University Joe Burrow. 
Joe Burrow had an amazing senior year he was the heisman winner and led his team to win the national championship. His senior year he had 60 touchdowns with only 6 interceptions. The Bengals desperately need a quarterback because last year they benched  their long time starter Andy Dalton. He is from Ohio so this is a good pick for the Bengals. "He is for sure the number one pick, did you see him last year. That man is amazing and will for sure be a star" said junior Brennan Humberston. 
With the second pick in the NFL Draft the Washington Redskins select defensive end Chase Young out of The Ohio State University. 
Chase had a huge junior year and is seen as the most skilled player in this draft.  Chase had 46 tackles and 16.5 sacks while missing two games due to a suspension. The Redskins do not need a quarterback because they already have Alex Smith and Dwayne Haskins. Overall this would be a great pick for the redskins to improve their defense.
With the third pick in the NFL Draft the Detroit Lions select cornerback Jeff Okudah out of The Ohio State University. 
Jeff was one of the best corners in college last year as a junior and a great pick for the lions.  Jeff's junior year he had 35 five total tackles and 3 interceptions. The Lions already have their franchise quarterback in Mathew Stafford, their weakest part of their team is their secondary. 
With the fourth pick in the NFL Draft the New York Giants select Jedrick Wills Jr. offensive linemen out of Alabama. 
Jedrick had a great junior season and is a perfect pick for the Giants.  The Giants found their franchise quarterback last year in Daniel Jones and now they need to protect him.  Run blocking is one of Jedricks talents which will be perfect for the Giants pro bowl running back Saquon Barkley.
With the fifth pick in the NFL Draft they Miami Dolphins select quarterback Tua Tugovailo out of the University of Alabama. 
Tua is an amazing playmaker that has gotten hurt too many times, many teams are scared of Tua because of it.  Tua had multiple ankle problems and hip surgery plus more during his time at Alabama. Right now it is hard for team doctors to get a look at players due to coronavirus.  The Dolphins need a quarterback to join coach Brian flores.  
With the sixth pick in the NFL Draft the Chargers select Quarterback Justin Herbert out of the University of Oregon.  
Justin had a great senior season leading the ducks to win a Rose Bowl.  Justin had 32 touchdowns and 6 interceptions his senior year and had a great football IQ.  The Chargers do have quarterback Tyrod Taylor which is nice for Herbert because he could sit behind Tyrod for a year and learn how to be a pro quarterback.
With the seventh pick in the NFL Draft the Carolina Panthers select linebacker Isaiah Simmons out of the University of Clemson.  
 Isaiah had a great college career with 104 total tackles his junior year. He is a great leader and led the Clemson defense to a National championship game his junior year. The Panthers already have their offense set led by new quarterback Teddy Bridgewater and running back Christian McAffrey and they need someone to command their defense. 
With the eighth pick in the NFL Draft the Arizona Cardinals select Offensive linemen Tristan Wirfs.  
Tristan is the best tackle in the draft and the cardinals could really use him.  Kyler Murray the Cardinals quarterback was sacked 48 times last year the most in the league. With the duo of Deandre Hopkins and Larry Fitzgerald Kyler is going to need some more time in the pocket. 
With the ninth pick in the NFL Draft the Jacksonville Jaguars select quarterback Jordan Love out of Utah state.  
Jordan is a big risk but he has a really big upside , he has a great arm but tends to turn the ball over a lot. He had 17 interceptions his junior year in college. Gardner Minshew was a fun experiment for the Jaguars but Jordan could be the quarterback of the future. 
With the tenth pick in the NFL Draft the Cleveland Browns select offensive linemen Andrew Thomas out of Georgia.
Andrew Thomas is a big offensive linemen that had a great career blocking for Jake from Georgia.  Andrew is flexible and can play both right tackle and left tackle. This is a good pick for the Browns because they have a lot of offensive weapons and they need to get Baker Mayfield more blocking to be successful.   
The 2020 NFL draft goes from Thursday April 23 to Saturday April The draft will be on ESPN. 
About the Contributor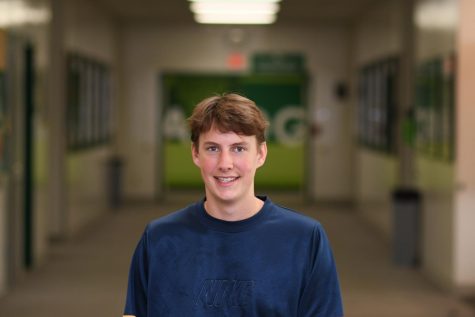 JJ Gray, Managing Editor
JJ Gray is a senior and this will be his third year as  journalism student. He is excited to be in the class and have a great time. In JJ's free time, he reads about sports and listens to many different sports podcasts and radio shows. JJ loves listening to the Ringer Podcast Network every night. He also enjoys talking about and debating sports topics with his family and friends. JJ plays football and he skis at Jesuit high school. JJ is also very into the sneaker and shoe world. He loves to hike and be in the outdoors in his free time. JJ has a cat named Kendrick Lamar and a dog named Reggie and he loves to play with them. JJ has an older sister who graduated from high school last year and was in the journalism class at Jesuit. One of JJ's favorite things to do is travel, his favorite place he ever visited is Amsterdam. JJ loves to read, write and listen to podcasts because they help him take his mind off other things.