Addressing Prom Rumors: true or false
Girls Can't Wear Heels
True: Girls are not allowed to wear high-heels on Cronin field but are allowed to wear wedges.
Open-toed Shoes are Allowed
True.
Food is free
True: The food carts are pre-paid, so students will not have to pay for the food.
Dancing will be 6-feet-apart
True: Students must remain six-feet-apart at all times and must wear a mask.
Late Arrival after 8pm will be denied
True: Students should arrive at their purchased time. Students will not be allowed to enter after 8pm.
You need a QR Code in order to enter
True: After purchasing your ticket, you will receive an email with a QR that will be scanned so you can enter.
Jesuit will call you parents if you do not show up to Prom
True: If you purchase a ticket, you confirm that you are attending Prom. If you do not show up, Jesuit will call your parents.
Party bus/limo will be denied
True: If you show up in a party bus or limo, you will not be allowed into the event. 
Tickets won't be sold at the door
True: Students must purchase their tickets by 5pm Thursday, May 13.
COVID-19 testing is required 
True: All students attending Prom must either have supplied documentation to [email protected] demonstrating that they are fully vaccinated, or have taken a recent rapid antigen test on or after Wednesday, May 12. Jesuit is offering testing on campus Wednesday, May 12 and Friday, May 14.
450 tickets have been sold.
Source: Dr. Exley
About the Contributors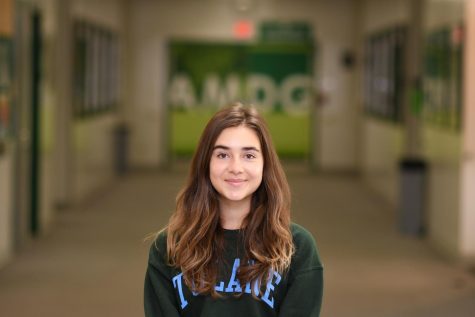 Isabel Crespo, Editor-in-Chief
Isabel Crespo is editor-in-chief for the Jesuit Chronicle. She is a senior at Jesuit High School and is excited to pursue her passion for writing on a deeper level through her second year in Journalism class. In 11th grade, she served as the junior executive editor and podcast manager and covered general news, diversity, technology, features, and opinion pieces. Essentially, for the past year she has extended what began as a simple pastime to a career-oriented goal that she intends to pursue in college and beyond. Her favorite things to write about are ethical issues, fashion, music, education, Gen Z, and advocating for mental health awareness. Some of Isabel's favorite mainstream media platforms are The New York Times, The Washington Post, and Fareed's Global Briefing through CNN. Outside of the classroom, Isabel enjoys competing in tennis, hiking, traveling, and spending time with family and friends. A fun fact about her is that she is half Ecuadorian and a quarter Chilean with experience living abroad for a summer in Ecuador.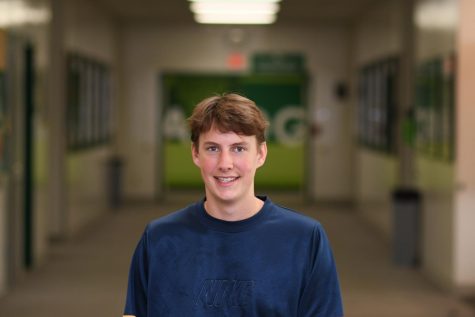 JJ Gray, Managing Editor
JJ Gray is a senior and this will be his third year as  journalism student. He is excited to be in the class and have a great time. In JJ's free time, he reads about sports and listens to many different sports podcasts and radio shows. JJ loves listening to the Ringer Podcast Network every night. He also enjoys talking about and debating sports topics with his family and friends. JJ plays football and he skis at Jesuit high school. JJ is also very into the sneaker and shoe world. He loves to hike and be in the outdoors in his free time. JJ has a cat named Kendrick Lamar and a dog named Reggie and he loves to play with them. JJ has an older sister who graduated from high school last year and was in the journalism class at Jesuit. One of JJ's favorite things to do is travel, his favorite place he ever visited is Amsterdam. JJ loves to read, write and listen to podcasts because they help him take his mind off other things.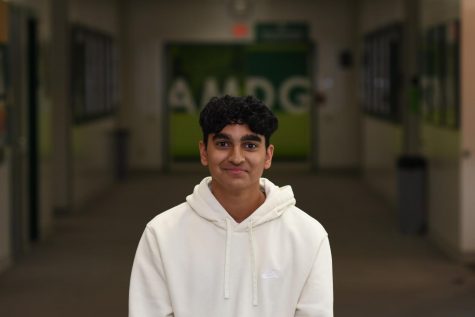 Kavish Siddhartha, Associate Editor-in-Chief
Kavish Siddhartha is a staff writer for the Jesuit Chronicle. Kavish is a junior at Jesuit High School and has been interested in journalism since a young age. Even though this is Kavish's first year writing for the Jesuit Chronicle, he took Broadcast Journalism during his sophomore year, where he found an interest in announcing for JCTV and creating videos. To further improve and expand his storytelling abilities, Kavish took a online summer class at Syracuse university where he learned to write and film stories. Kavish wanted to join the Journalism class because in addition to the news telling he learned in broadcast Journalism, he also wanted to develop his writing. Kavish is also an avid sports fan who is interested in writing about sports storylines in the world, and also covering Jesuit athletics. Besides sports, Kavish is also interested in writing about music, current events, business, and education. In his free time, Kavish enjoys playing basketball, tennis, running, watching movies, and spending time with his friends and family.