2022 NFL Mock Draft Comparison
The first round of the NFL Draft starts Thursday April 28th and will take place in Las Vegas. This year's draft is unpredictable and offers a multitude of highly touted prospects who will make the giant leap to the NFL. Here are two mock drafts from editors Kavish Siddhartha and JJ Gray. 
Kavish Siddhartha Picks:
Jacksonville Jaguars select… 

Aidan Hutchinson/ Michigan 

The Jaguars found their franchise QB for the future in Trevor Lawrence in last year's draft which allows them to now opt for the best player available. While some fans might argue for the selection of a LT to protect their new QB, it appears that Aidan Hutchinson is the favorite to go #1.

Detroit Lions select… 

Travon Walker/Georgia

The Lions are in a great position to draft one of the draft's 3 premier pass rushers. While I believe the Lions are most interested in Hutchinson, his prior selection will lead them to select DE Travon Walker out of Georgia. While I feel Kayvon Thibodeaux is most deserving of the #2 overall draft pick, I believe Walker's extraordinary combine performance will result in his name being called at #2.

Houston Texans select…

Evan Neal/Alabama

The Houston Texans are in a situation to select the best player available on the board and Evan Neal from Alabama might just be the best prospect in this draft. The 21-year-old consensus All-American is a three-year starter that offers incredible size and athleticism that will surely shore up the Texans offensive line. 

New York Jets select…

Kayvon Thibodeaux/Oregon

If Thibodeaux drops to 4, the Jets should be running to the podium to get this pick in. Thibodeaux might be the most polished pass rusher between himself, Hutchinson, and Walker, but recent reports on his work ethic and commitment have caused his stock to slightly drop. Regardless, the Jets are getting what they hope will be a perennial star in Thibodeaux. 

New York Giants select…

Ikem Ekwonu(NC State)

The Giants offensive line is a mess right now which is why it seems pretty clear that the giants will opt for a tackle with the fifth pick. It's more unclear on which offensive tackle they will choose with this year's offensive line class being so strong. While some analysts and reports claim that the Giants are high on Charles Cross from Mississippi State, I believe Ekwonu has a higher ceiling. Ekwonu is an elite run blocker with valuable experience at LT and LG which will turn him into a fierce bookend for the Giants and new best friend for RB Saquon Barkley.

Carolina Panthers select…

Kenny Pickett(Pitt)

In perhaps one of the tougher picks to predict, I am predicting that the Panthers take the first QB in the draft selecting Kenny Pickett. There has been some recent discussion surrounding whether the Panthers will possibly trade for a veteran QB, but I think they will lean towards a new quarterback who isn't pressured to start immediately. While this year's QB's class might not compare to that of previous years, the Panthers are in need of a QB and Pickett fills that hole.

New York Giants(from Chicago Bears) select… 

Ahmad "Sauce" Gardner(Cincinnati)

For the Giants 2nd pick in the top 10 which they gained from a trade with the Bears last year, the Giants decide to address the other side of the ball drafting the best cornerback in the draft. Sauce Gardner has cemented his name as the draft's best corner by his solid combine performance and his excellent play in college with him not allowing a single touchdown during his collegiate career.

Atlanta Falcons select…

Drake London(USC)

The Falcons receiving corps has fallen through the cracks in recent times with Julio Jones leaving and Calvin Ridley being suspended for the entirety of the 2022 season, but London has the potential to step up for them and become the next great Falcons wideout. London is a big, long, and athletic receiver who can play on the outside or in the slot and can provide a capable option for Marcus Mariota next year. 

Seattle Seahawks(from Denver Broncos) select…

Derek Stingley(LSU)

With the blockbuster trade dealing Russell Wilson to the Broncos, Seattle gains the Broncos first round pick as they start their rebuild. Seattle has a plethora of options and holes to fill in the draft but I believe Seattle will either draft cornerback Derek Stingley or trade back. Stingley had a phenomenal freshman season for the Tigers but injuries have plagued his last two seasons playing only 10 games. If Stingley can rid himself of the injury bug, he can become a lockdown corner and cornerstone of Seattle's defense. 

New York Jets(from Seattle Seahawks) select…

Kyle Hamilton(Notre Dame)

With their second pick in the top 10, the Jets decide to double down on their defense with hybrid safety Kyle Hamilton. Kyle Hamilton is a unicorn at the safety position and has the ability to be a do it all safety. Positional value may cause Hamilton to slide a bit, but the Jets still come away with all-pro potential safety in the future.
JJ Gray  Picks:
Jacksonville Jaguars select… 

Travon Walker/ Georgia 

The Jaguars Drafted Trevor Lawrence last year and found what they hope to be their franchise quarterback. Now they need to reassure the rest of their roster. It seems like at this point the Jaguars don't really know who they're going to draft. In my opinion I think they will take Walker a DE out of Georgia. In my opinion he is the second best DE in this draft behind Thibodeaux. 

Detroit Lions select… 

Aidan Hutchinson/Georgia

I think the Lions will be ecstatic if they can grab Hutchinson at 2. While I don't believe Hutchinson will be a great pro many disagree. I think Hutchinson's tenacity and attitude will fit right in with Dan Campbell, the Lions head coach. 

Houston Texans select…

Evan Neal/Alabama

The Houston Texans have a lot of needs in this year's draft. Their roster is not looking great for this upcoming season. With that being said I think they will take the best player on the board in Evan Neal. Neal can help the Texans a lot next year by fortifying the line. 

New York Jets select…

Kayvon Thibodeaux/Oregon

I don't think Thibodeux should drop this far in the draft but I think he will. Not too long ago we were talking about Thibodeaux as the number one pick. I think the Jets should be excited if they can get Thibodeux here, and I think he will help their defense a lot. 

New York Giants select…

Sauce Gardner/ Cincinnati 

Sauce didn't allow a single touchdown his entire college career at Cincinnati. I think the Giants are another team who have a bunch of needs on both sides of the ball. With that being said I think Sauce can help the Giants defensive backfield tremendously. 

Carolina Panthers select…

Kenny Pickett(Pitt)

To be honest I have no idea what the Panthers are gonna do in the draft. They have a blaring need for a quarterback after Sam Darnold had a rough season last year. In my opinion Kenny Pickett will become an average backup in the NFL but I think he could be a steady QB for the Panthers for a few years. 

New York Giants(from Chicago Bears) select… 

Ikem Ekwonu (Cincinnati)

With the Giants second pick in the top ten I think they need to address their O-line. The Giants O-line has been a need for a while now and I think Ekwonu is the second best lineman in this class and could greatly benefit the Giants. 

The Atlanta Falcons select…

Derek Stingley (LSU)

Derek Stingley was a standout his freshman year at LSU. Stingley had injuries and other complications for most of his last two years at LSU. I still think Stingley can help the Falcons defense if he can stay on the field. 

Seattle Seahawks(from Denver Broncos) select…

Malik Willis(Liberty)

The Seahawks recently sent their starting quarterback Russell Wilson to the Broncos. In Return they got this pick and Drew Lock along with a few other things. In my opinion Drew Lock is not very good. I think it would be smart for the Seahawks to land the best quarterback in the draft Malik Willis. 

New York Jets(from Seattle Seahawks) select…

Drake London (USC)

With the Jets second pick in the top ten I think they will take a chance on a receiver. The Jets have been involved in trade talks with a lot of big name receivers in the past month. I think it would be smart for the Jets to take a wide receiver here instead of trading for one. I think Drake London is the best receiver in the draft. 
About the Contributors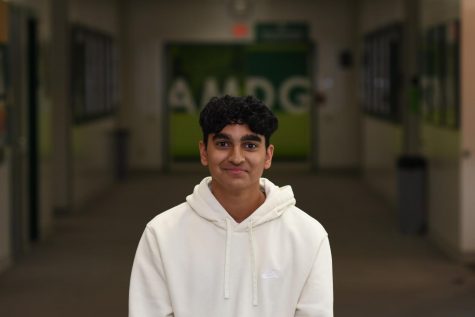 Kavish Siddhartha, Associate Editor-in-Chief
Kavish Siddhartha is a staff writer for the Jesuit Chronicle. Kavish is a junior at Jesuit High School and has been interested in journalism since a young age. Even though this is Kavish's first year writing for the Jesuit Chronicle, he took Broadcast Journalism during his sophomore year, where he found an interest in announcing for JCTV and creating videos. To further improve and expand his storytelling abilities, Kavish took a online summer class at Syracuse university where he learned to write and film stories. Kavish wanted to join the Journalism class because in addition to the news telling he learned in broadcast Journalism, he also wanted to develop his writing. Kavish is also an avid sports fan who is interested in writing about sports storylines in the world, and also covering Jesuit athletics. Besides sports, Kavish is also interested in writing about music, current events, business, and education. In his free time, Kavish enjoys playing basketball, tennis, running, watching movies, and spending time with his friends and family.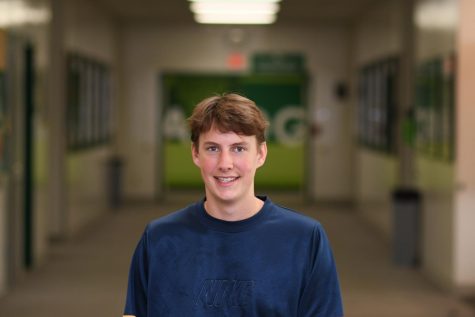 JJ Gray, Managing Editor
JJ Gray is a senior and this will be his third year as  journalism student. He is excited to be in the class and have a great time. In JJ's free time, he reads about sports and listens to many different sports podcasts and radio shows. JJ loves listening to the Ringer Podcast Network every night. He also enjoys talking about and debating sports topics with his family and friends. JJ plays football and he skis at Jesuit high school. JJ is also very into the sneaker and shoe world. He loves to hike and be in the outdoors in his free time. JJ has a cat named Kendrick Lamar and a dog named Reggie and he loves to play with them. JJ has an older sister who graduated from high school last year and was in the journalism class at Jesuit. One of JJ's favorite things to do is travel, his favorite place he ever visited is Amsterdam. JJ loves to read, write and listen to podcasts because they help him take his mind off other things.