Weekly Spring Sports Recap: Week 4
Men's Lacrosse
The Crusaders faced off against Mountainside on May 5 away from home. Senior John Holman's 3 goals helped Jesuit on their way to dominate the Mavericks winning the game 21-0. The Crusaders will now start to look ahead to state playoffs with the schedule coming out on May 18th. 
Men's Track and Field
Jesuit faced off against Beaverton High School away from home in Metro League play. This is the last league meet before Metro League Championships which are next Tuesday May 10 through Thursday May 12 2022. 
100M: SR Marcus Johnson (11.24) 
200M: FR Cameron Catlin (26.83)
400M: FR Lucy Robb (1:01.71)
3000M: SOPH Ethan Strong (9:48.88)
Discus: JR  Nicolas Sousou (136'10.5)
High Jump: SR Xavier Martin (6'0)
Pole Vault: SR Kevin Curran (10'3)
Triple Jump: FR Nolan Schweiss (37'6)
Women's Track and Field
100M: SR Megan Cosper (13.16)
800M: FR Emma Bennett (2:13.28)
1500M: FR Maura O'Scannlain (4:44.98)
3000M: FR Maura O'Scannlain (10:00.69)
Discus: FR Lorrell Shiely (91'0)
High Jump: JR Gabriella Feleciano (5'3)
Pole Vault: SR Lucy Langer (11'0)
Men's Tennis 
The Crusaders competed in their first ever dual meet in which the program sent one team to Aloha and one to Westview. Both teams handled business as they won both competitions, with an 8-0 dominance at Aloha being the highlight. The next day they welcomed the Westview Wildcats at home and again dominated winning 7-1. The green and gold look ahead to this weekend as they will be competing in districts Thursday, Friday and Saturday. 
Women's Tennis
The team wrapped up league play versus Mountainside finishing 16-1 on the season, which was highlighted by winning the Roseburg team tennis tournament. They finished as co-champions of the Metro league with Westview High School. 
"The team is excited to start the district tournament this Thursday through Saturday" Coach Ruchaber said. 
Men's Golf
Jesuit finished it's Metro League campaign at Rock Creek Country Club.  
Scores below:
FR Jack Harrington: 75
SR Ethan Krause: 75
FR Joseph Ulrich: 75
SR Miles Eastman: 81
SOPH Mason Zimmerman: 84
About the Contributor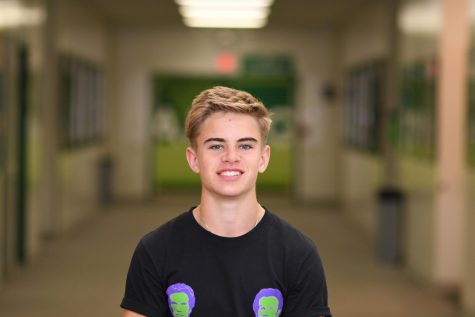 Spencer Carle, Staff Writer
Spencer Carle is a first year writer for the Jesuit Chronicle. As a member of the class of 2022, Spencer decided to take Journalism primarily because of his uncle Neil, who studied journalism at the University of Oregon and is now an anchor on the late night show: SportCenter on ESPN. Spencer has a true passion for sports, especially soccer, and has committed to play collegiate la at the D1 level at Gonzaga University. One of his essential inspirations for sports journalism is watching early morning soccer analysts on NBC and Sky Sports. His first experience with journalism was as a junior taking the Broadcast Journalism class, where he learnt how to commentate live sports, conduct interviews and display videography skills. This year, Spencer hopes to learn the fundamentals of journalism, and primarily focus on covering the school's Varsity games and pursue stories tied with the sports programs. In addition to writing about sports this year, Spencer would love to write about problems students face at Jesuit, mental health, food and fashion. Outside of the classroom, Spencer is one of the captains for the men's soccer team, a cook, an avid traveler and loves to spend time with his friends and family. A fun fact about him is that he lived in London and Amsterdam between ages six to ten.