Women's Soccer State Championship Recap
On November 12th at 3:30pm, the Jesuit women's soccer team took on West Linn High School for the State Championship game.
The Crusaders started off strong with freshman Marianne Dunne scoring a goal within the first ten minutes of the match. Dunne scored with an unassisted shot from a sharp angle that surprised the goalkeeper.
For the rest of the game, Jesuit had several shots on goal but were not able to get the ball in the back of the net. This is mostly because of West Linn's incredible goalkeeper Kyra Jeffrey, who was able to block almost all of the shots. West Linn struggled to move past Jesuit's defense and ended up with only twelve shots on goal, none of which got past the Crusader's keeper Zoe Anderson. Jesuit ended up having possession of the ball for the majority of the game and kept the ball mostly on West Linn's half of the field.
The game ended with the score 1-0 for the Jesuit Crusaders and was a great way to wrap up their successful season. The Crusaders ended the 2022 season ranked #1 in the Metro League and #4 in the nation with a 19-0 winning streak. Many players made All Metro Teams and head coach Steve Fennah was named coach of the year.
"We really came together as a team and pushed each other to be better everyday. I am extremely grateful for everyone on the team and everyone in the community who supported us," senior Jordan Haines said.
About the Contributor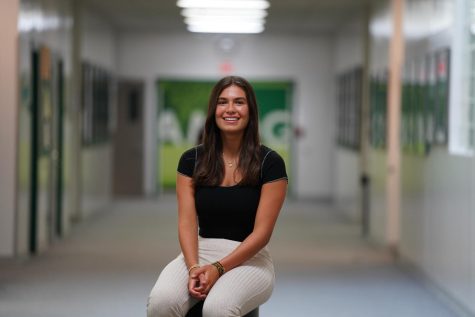 Alex Hawes Silva, Staff Writer
Alex Hawes Silva is a seventeen-year-old, Mexican-Canadian, student at Jesuit High School. Despite
her North American background, she spent the majority of her childhood living in Asia. For over
a decade, she lived in China, Singapore, and India. It was in those places that Alex first
discovered her love for journalism. In countries that were constantly buzzing with newsworthy
events, Hawes was enthralled by the hum of it all and was eager to share. What started with
writing in a journal every night turned into a passion that has seeped into every facet of her life.
Hawes often works in broadcast journalism, by announcing sporting events and editing film. She
has also created podcasts, articles, and put together a documentary on climate change. She
hopes to begin writing about global and cultural events as well as sports. In addition to
journalism, Hawes also enjoys playing soccer, camping, and traveling.