Column: athletic expectations at JHS
COLUMN: Athletic Expectations at JHS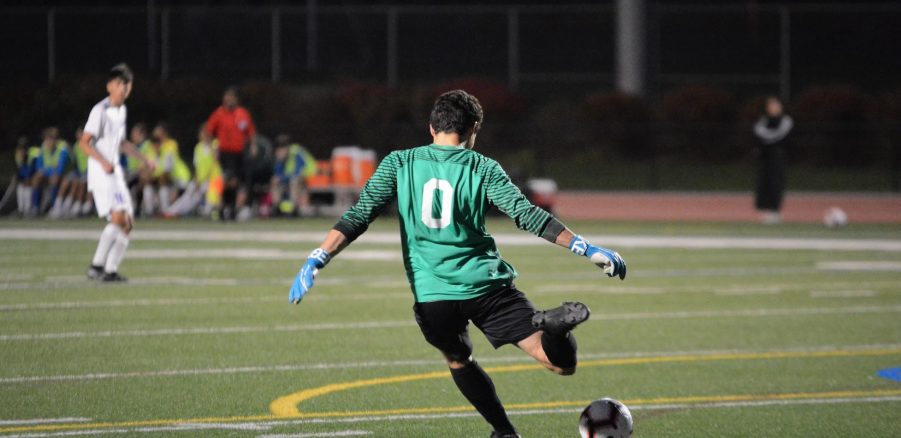 It's no secret that Jesuit has developed a reputation for athletic success. In the past three years, JHS was twice named the number one athletic program in the nation by MaxPreps in 2019 and 2017 and named the number two program in the nation in 2018. Heading into the Fall playoffs, Jesuit holds the number one seed in three of the four OSAA brackets and won first place in the Metro League in all six fall sports, and last year the Crusaders took home eleven state titles, eight more than the school with the second most, Summit.
It is also no secret that athletic achievement has become somewhat normalized at Jesuit. Achievements such as winning the Oregonian Cup in 13 of the past 14 years and the administrative move that took place last fall to no longer hold assemblies following every state championship victory has caused some students to feel like this success is expected.
"I would definitely say that success at Jesuit has become normalized," Nolan Gregg, a goalie on the 2018 state championship men's soccer team, said. "But I don't really think that it's a bad thing."
Gregg feels that there is an expectation for athletic success, but he credits this as a motivating factor and a reason why Jesuit has been dominant in the state of Oregon.
"When I put on [a Jesuit] jersey, I feel that I need to play well to represent our school," Gregg said.
 Like Nolan Gregg, I have also found the normalization of athletic success at Jesuit to have beneficial effects. 
From my first JV2 soccer practice in August of my freshman year, I remember my coach telling us about this reputation and that many teams considered the game against us to be the biggest of the year. Having coached previously at various other high schools around the state, he told us that his players would prepare to play Jesuit for weeks and that we had a target on our back to perform as best as we could. This is a challenge that pushed my teammates and I to go to start practice early and to stay late, and as I have moved on to levels of competition beyond JV2 soccer, the expectation for success and the work that I have put in with my teammates to follow these expectations has become much greater. 
Living up to this reputation is a part of the reason why my track teammates and myself have developed an intensive year-long training program. I have found that there's a certain pride that comes with competing with "Jesuit" across your chest that creates a desire to emulate the athletic greatness that JHS has become known for. In the weight room, on the track or on the athletic fields hundreds of athletes in a variety of sports can be found every afternoon, working to meet these expectations and contributing to this culture that ultimately yields athletic success.