Feature: Jesuit Sacristans by Lucy Menendez
In the Catholic Church, a sacristan is an officer trained to take care of the sacristy, the church, and their contents. At Jesuit High School, a team of nine seniors serve as sacristans for Friday liturgies. 
With this year's fully remote schedule, the sacristan team is unable to perform their duties in front of the student body. Instead, the team of sacristans are some of the few lucky students awarded on-campus privileges. 
Every Friday the sacristans are required to assist with the televised weekly mass held in the chapel. Senior sacristan Grace Taylor provided a glimpse into what a typical Friday looks like for those in her position. 
The sacristans arrive Friday morning after first period and check in with Christian Service and Campus Ministry Associate, Mr. Kato to get their temperature taken. Then the sacristans begin to set up the chapel and prepare the altar.  
 "My job is often wiping down the microphone because people go up to speak with no mask" said Taylor. Once mass is over, one of us will hand out the Eucharist. With COVID, we don't add that part into the recording of mass since people at home watching cannot receive it. Once mass is over we clean up everything that we had set up, talk to Mr. Don Clarke to receive feedback, and then go home."  
The sacristan has been a popular and competitive position to obtain throughout the years at Jesuit highschool. This year, due to COVID-19, some of the sacristans were personally asked by Mr. Clarke. 
"I was asked by Don Clarke to accept the position because I have been involved in other Campus Ministry activities the past 3 years," senior Tatum Maddocks said. "I also love being involved in Jesuit activities and think that Campus ministry is the heart of most of the activities. I have always loved mass because I really feel like it brings the community together." 
The sacristans, alongside the presiding Priest and some faculty make up the attendance of the Friday masses. 
"It's pretty weird to walk around the campus and [have]it be dead, dark, and just lacking the normal chaotic energy it had when we were in school," Taylor said. "I wouldn't say it's saddening. It's Just weird." 
"I miss mass because it was always a nice way to end my week surrounded by the community and classmates who I rarely got to see," senior Cara Thompson said, who is not a sacristan. "I think the sacristans are likely in the best position, still being able to experience that sense of community on campus." 
About the Writer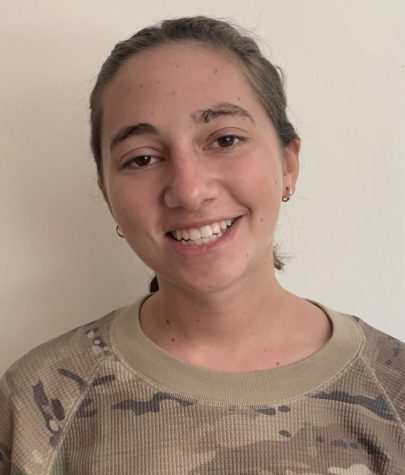 Lucy Menendez, Staff Writer
Lucy Menendez is a senior at Jesuit High School and first time journalism student. Lucy plays basketball at Jesuit and is involved in multiple clubs. Her...
Slide Show: Fall Athletic Commitment Signing
About the Writer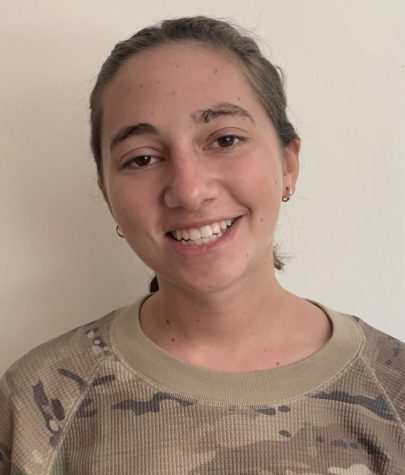 Lucy Menendez, Staff Writer
Lucy Menendez is a senior at Jesuit High School and first time journalism student. Lucy plays basketball at Jesuit and is involved in multiple clubs. Her...
Column: Being a Teenager Submerged in Politics
I was raised in a household where politics were among the list of things I was taught not to ask people about, alongside finances and religion. As I grew older though, I began to see the abundance of political conversations around me, ones that made me uncomfortable because I had never heard them. 
I attended a Catholic middle school and was taught history out of an outdated hardcover book. I learned the branches of government and read some important documents, but I do not recall learning the major differences between political parties. I would ask my parents questions, but they would return with one sided answers.
I entered Jesuit politically unaware. At Jesuit I realized that my fellow classmates were not raised similarly to me in regard to never talking about politics. Lunch table discussions were filled with sharing views on significant issues, things that I did not have a stance on. 
When I shared an opinion, it was usually verbatim my parent's views. I learned that  parents's views were actually what most people were arguing because, to an extent, we are all educated on politics with some form of bias. Before technology, it was easy to succumb and believe in whatever we were hearing from our parents. Our parents were most of our first sources and glimpses into the political world. New resources and views are at our fingertips due to the efficiency of technology and the mass communication of social media.
In the height of the election, protests in Portland concerning the Black Lives Matter Movement and COVID-19, I felt heavily encouraged to become politically aware. I figured it was time to formulate my own views and beliefs, even if they differed from those of my parents. I encouraged myself to closely watch the presidential candidates' reactions and strategies to overcoming these unprecedented times. 
Today, I'm happy that I've become more politically aware, but I am also frustrated. 
Politics are everywhere. 
How could I not be involved when everyday I scroll through social media to see radical sides of both parties trying to convince everyone that they are correct? I'll watch the news, but it feels like that's filtered also: intaking news corporations political beliefs. It is frustrating to grow up in a generation where it is well-known which news station supported which party. 
The intense, over saturation, of politics these days makes me inclined to not take part. Because political conversations can be fruitless, I would rather not participate in them. Any other year I could have been convinced that conversations are what grow one's outlook, but I believe that our country is so divided that conversations end up in arguments. I would open to holding political conversations in an understanding environment, one where ideas are safely expressed and not belittled. Conversations are a beautiful step towards education, but only if both parties are opened to learning and not preparing to prove they are right or the other is wrong. 
When I become frustrated, there are times I wish that everyone were raised to not discuss politics. The stakes are so high now that I worry that one "wrong" stance could potentially end a friendship or breach trust. 
Though I am aware of the importance of political views and the gravity of this election, the overwhelming feeling of politics shoved in my face everyday makes me want to recoil from the process.
About the Writer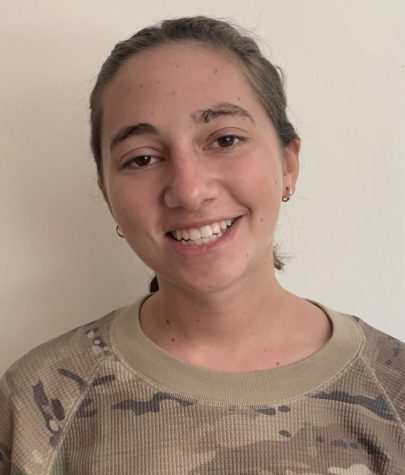 Lucy Menendez, Staff Writer
Lucy Menendez is a senior at Jesuit High School and first time journalism student. Lucy plays basketball at Jesuit and is involved in multiple clubs. Her...
Dairy Queen Summer Workers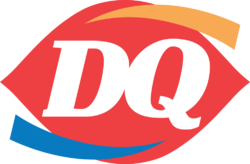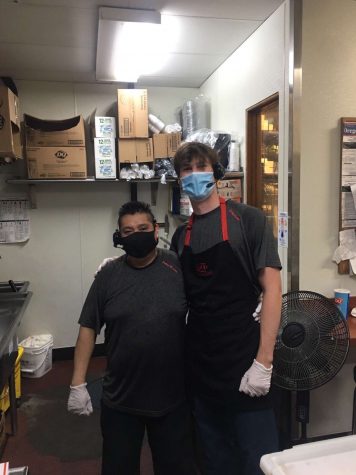 Due to the stay at home orders concerning COVID-19 some students decided to find a summer job. Multiple Jesuit students sought work at the Garden Home Dairy Queen. 
"My job was taking orders, making any menu item that had ice cream and candy in it, except cake, and toward the end of my job I also had to train the new hires," senior Aidan Alexander said."It was fun, especially because I worked with a few of my friends. It is really demanding though because you always have to be moving super fast and you have to learn how to deal with difficult customers."
Difficult customers were not the only challenge of working at Dairy Queen. 
"My least favorite part was cleaning the grease collector." Senior Grant Carufel said. 
"Blizzards were super messy," Alexander said. "Especially the Oreo Cheesecake one. It had Oreos, lots of cheesecake pieces, and this black paste. All the toppings filled the cup so there wasn't any room for the toppings to blend in. They just spit out everywhere and onto me." 
"Being a chef at Dairy Queen Garden Home was a laborious and stressful job," senior Jack Koontz said. "My Least favorite thing to make had to have been the oven baked sandwiches. That was an item that had to be prepared beforehand and placed in the huge walk-in fridge, but when you walk into the fridge and there are no more left, you have to sprint around the hot, stuffy kitchen to gather the ingredients to make it. Oftentimes you burnt your hand, as these sandwiches were pipin' hot, no doubt about it."
Although the work was tedious at times, the students also enjoyed themselves throughout the summer. 
"My favorite part of the job is the relationships that I have made with my younger coworkers, the majority of the staff is made up of teenagers so it is nice to work with someone in my age group," senior Taylor Andreas said.
"My favorite thing to make was the triple chocolate brownie because it was simple and it looked really good when I finished it," Alexander said. "Blizzards were incredibly messy to make, so it was nice when somebody ordered something that was not a blizzard." 
Jack Koontz even thought of the experience as a learning opportunity. 
"It taught me to manage fast pace stress and I feel like my experience as a chef strengthened very much." 
When school resumed, Carufel, Alexander, and Koontz decided to no longer work to focus more on their studies and college applications. Andreas was willing to continue working through the school year. 
About the Writer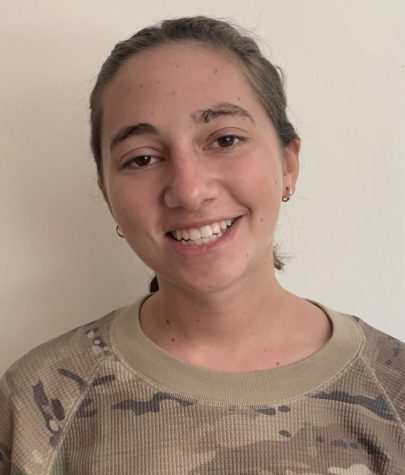 Lucy Menendez, Staff Writer
Lucy Menendez is a senior at Jesuit High School and first time journalism student. Lucy plays basketball at Jesuit and is involved in multiple clubs. Her...
Encounter-less Seniors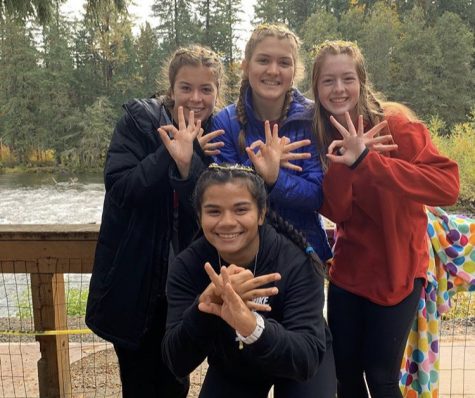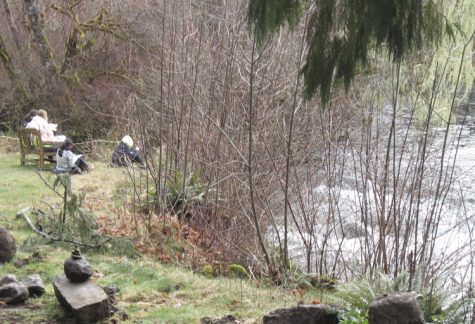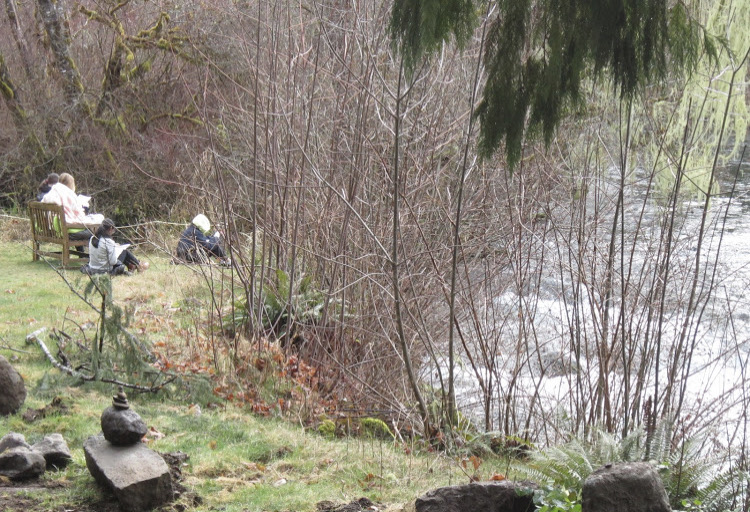 The Encounter is a memorable weekend that deeply resonates with most students, however 75 seniors were not able to experience Jesuit's junior Encounter due to the Coronavirus. Both the April Women's Encounter and April Co-Ed Encounter were canceled last spring in hopes of rescheduling in the fall. 
"The encounter is such a central part of the Jesuit experience and I've heard so many people say it's their favorite Jesuit memory," senior Emily O'Connor, a participant in the 2019 October Women's Encounter said. "I've seen people come back from their encounter with so much love and positivity that spreads to the rest of the community. My encounter made me feel so loved and everyone deserves the chance to have that experience." 
If the remaining seniors are able to experience their encounter, certain things may be restricted due to Covid-19, such as hugging or sitting in close proximity. 
"I don't feel like the encounter would be the same because we would have to social distance and not be able to hug and bond," senior Roxana Abtin said. "I also think that a lot of people might feel uncomfortable hugging because of the social distancing we've had to do the past 6 months. In my perspective, sometimes hugging feels weird and different than it did before Covid-19 began." 
Mr. Don Clarke, head of campus ministry and Jesuit retreats, was asked what restrictions would be set in place if the Corona Virus was still relatively prevalent. 
"When an Encounter is announced, it will be accompanied by a set of safety and hygienic restrictions that will be enforced. Anyone going on an Encounter this year will probably tell you that they knew what the expectations are for their weekend in light of Covid 19 guidelines."
Current juniors are yet to experience their encounters, which would have been scheduled for this year. Seniors and juniors may possibly have to experience their encounters together due to timeliness. 
"Trust is a necessary part of the small group discussions and I think that already having gone on previous retreats with our senior classmates has built the foundation of trust that is required and that wouldn't be the same with a small group mixed with juniors," O'Connor said. "Also, our class has lost a lot of time together because of Covid-19 so I think that having the encounter experience and the chance to create new relationships and strengthen existing ones with our own classmates is super important."
These concerns have also been brought to the attention of campus ministry.
"It is important to me to listen to what seniors are asking and each time I have met with them, they have asked that they be in a small group with just seniors. We will do everything we can to make that happen but it is in no way guaranteed," Mr. Don Clarke said. 
Mr. Clarke has been working relentlessly to provide an encounter for the 75 seniors.   
"We have been working with St. Benedict Lodge this summer and following the state guidelines as well as the CDC guidelines to see how we can get students to the retreat site and back and safely let them attend an Encounter." Mr. Clarke said. "We have changed the schedule to eliminate the events where social distancing could not be kept and we have developed a two day Encounter. Once we get an OK, we will set up a schedule for this year." 
Alongside 75 seniors who have not experienced their junior encounter, the entire junior class is patiently waiting as well. 
"Depending on class size, we have had Encounters of up to 55 juniors. This year we are proposing Encounters of 32 juniors," Mr. Clarke said. 
About the Writer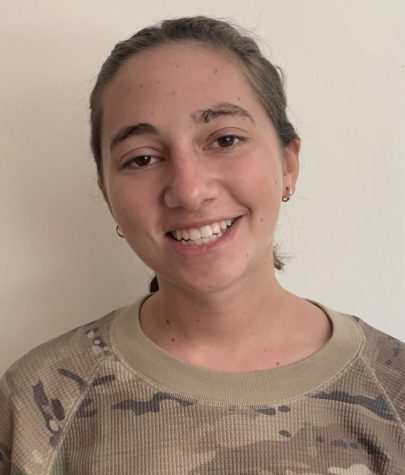 Lucy Menendez, Staff Writer
Lucy Menendez is a senior at Jesuit High School and first time journalism student. Lucy plays basketball at Jesuit and is involved in multiple clubs. Her...
New Fall Workout Guidelines
The Jesuit announced in an email on September 13 that all student athletes must have followed CDC guidelines regarding physical distancing and wearing masks prior to attending campus for scheduled fall workouts. Jesuit student athletes cannot participate in fall workouts if they have failed to follow CDC guidelines 14 days prior to entering campus.
"The main purpose of these fall workouts is social and emotional health. Practicing once or twice a week for 4-5 weeks is not going to move the needle on our next league title or state ranking. The focus will be fitness, community building and fun," athletic director Mr. Mike Hughes said.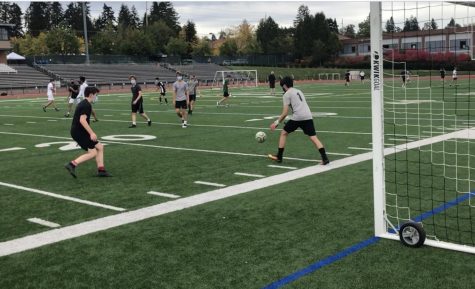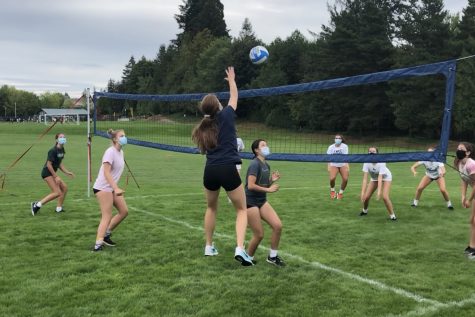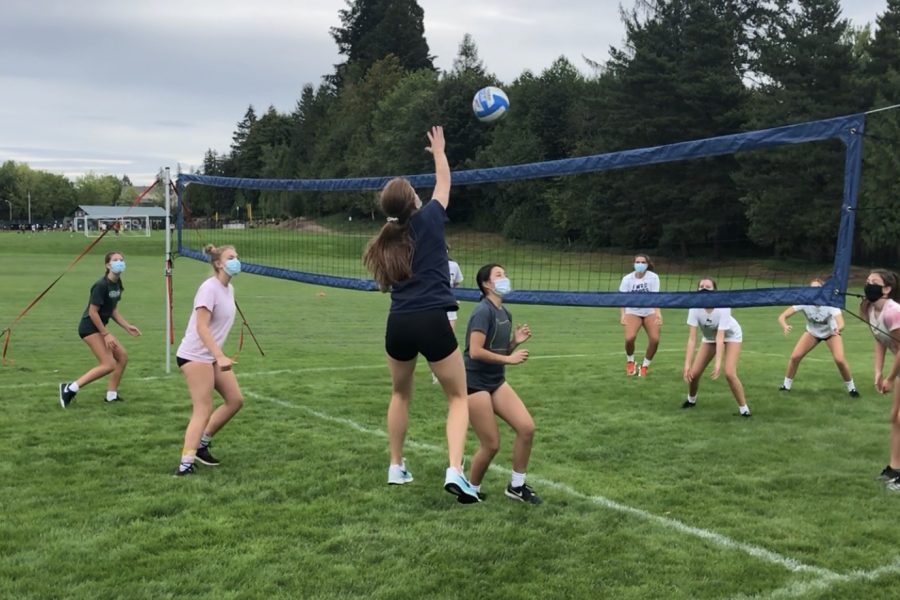 For senior cross country runner, Oliva Silenzi, fall workouts mean just that: fun.
 "When first hearing about the workouts I was super excited just to be able to go to campus. That was what I was most looking forward to honestly, just being able to go and run again at Jesuit," Silenzi said. 
Jesuit then followed up with a second email that announced new guidelines for athletes and coaches who will enter campus. Athletes will be asked a number of health screening questions before practice: "In the past two weeks, have you followed all CDC guidelines, including maintaining six feet of distance and wearing masks when with people not in your family/not in your family's designated safe pod?" Students who cannot answer yes to all these questions will not be allowed on campus. If a student is untruthful in their response, the student may face disciplinary consequences. 
"We are concerned that some students may unknowingly bring COVID-19 onto our campus…" Hughes said. "If students are acting in irresponsible ways such as attending indoor social gatherings outside their immediate families, especially without wearing masks, or participating in club sports that do not require masks when indoors or when closer than 6 feet, then we are concerned. Students need to know that this type of risky behavior not only puts themselves at risk, but it potentially exposes our athletes, coaches, the families of other athletes and the general community to COVID-19 spread."
Jesuit established that players must wear masks at all times, games and scrimmages will not be allowed, and no drill will involve contact between players.
"[The players] are missing out on the actual game play so we are trying to find a balance of fun and overall football development… Just being around each other is a huge win," football coach Kyle Carter said. "I think mental health is the number one thing we need to be aware of and focus on. This is a great way to get people out and be around their friends, classmates, coaches and teachers. Just to get out whatever was bottled up inside them during these past six months of Covid."
Jesuit plans that the new guidelines will provide a safe environment for athletes to workout while finally being able to rejoin their teammates and coaches on campus.
About the Writer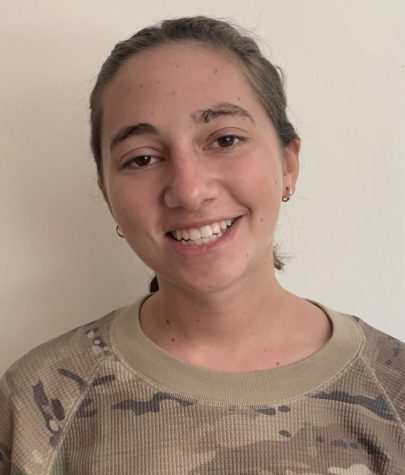 Lucy Menendez, Staff Writer
Lucy Menendez is a senior at Jesuit High School and first time journalism student. Lucy plays basketball at Jesuit and is involved in multiple clubs. Her...