Dairy Queen Summer Workers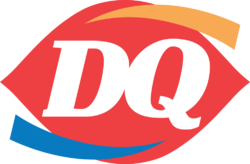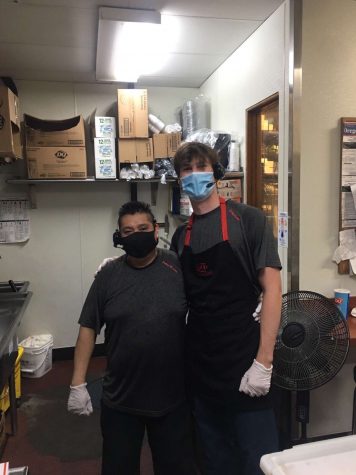 Due to the stay at home orders concerning COVID-19 some students decided to find a summer job. Multiple Jesuit students sought work at the Garden Home Dairy Queen. 
"My job was taking orders, making any menu item that had ice cream and candy in it, except cake, and toward the end of my job I also had to train the new hires," senior Aidan Alexander said."It was fun, especially because I worked with a few of my friends. It is really demanding though because you always have to be moving super fast and you have to learn how to deal with difficult customers."
Difficult customers were not the only challenge of working at Dairy Queen. 
"My least favorite part was cleaning the grease collector." Senior Grant Carufel said. 
"Blizzards were super messy," Alexander said. "Especially the Oreo Cheesecake one. It had Oreos, lots of cheesecake pieces, and this black paste. All the toppings filled the cup so there wasn't any room for the toppings to blend in. They just spit out everywhere and onto me." 
"Being a chef at Dairy Queen Garden Home was a laborious and stressful job," senior Jack Koontz said. "My Least favorite thing to make had to have been the oven baked sandwiches. That was an item that had to be prepared beforehand and placed in the huge walk-in fridge, but when you walk into the fridge and there are no more left, you have to sprint around the hot, stuffy kitchen to gather the ingredients to make it. Oftentimes you burnt your hand, as these sandwiches were pipin' hot, no doubt about it."
Although the work was tedious at times, the students also enjoyed themselves throughout the summer. 
"My favorite part of the job is the relationships that I have made with my younger coworkers, the majority of the staff is made up of teenagers so it is nice to work with someone in my age group," senior Taylor Andreas said.
"My favorite thing to make was the triple chocolate brownie because it was simple and it looked really good when I finished it," Alexander said. "Blizzards were incredibly messy to make, so it was nice when somebody ordered something that was not a blizzard." 
Jack Koontz even thought of the experience as a learning opportunity. 
"It taught me to manage fast pace stress and I feel like my experience as a chef strengthened very much." 
When school resumed, Carufel, Alexander, and Koontz decided to no longer work to focus more on their studies and college applications. Andreas was willing to continue working through the school year. 
About the Contributor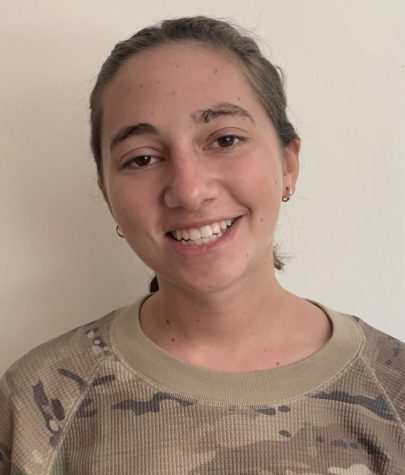 Lucy Menendez, Staff Writer
Lucy Menendez is a senior at Jesuit High School and first time journalism student. Lucy plays basketball at Jesuit and is involved in multiple clubs. Her favorite subject at Jesuit is English because she loves to read. She would even describe her perfect day to be spent curled up with a good book. Lucy loves to listen to music and is currently listening to Mac Miller, Jaden Smith and SZA. Lucy will dive into any conversation involving sports. Her favorite team is the Portland Trail Blazers. Lucy has two older sisters who have graduated from Jesuit and currently study at the University of Oregon. She loves to travel with her family. If it were spring break, summer, or even winter break, you could find the Menendez family in Captiva, Florida where they soak up the sun and spend time with family and friends. Lucy is ecstatic about her first year as a journalist and looks forward to writing articles for the Jesuit community.