NFL Offseason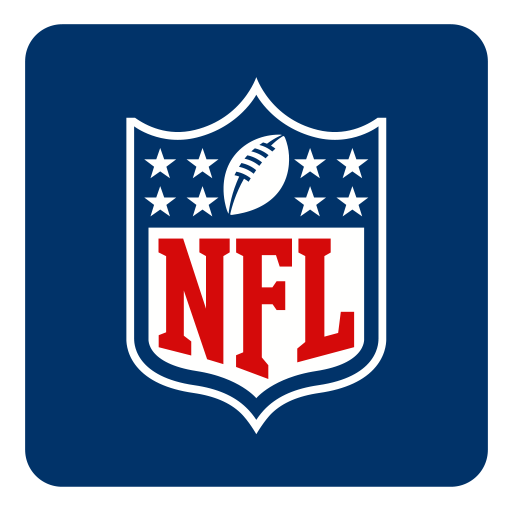 Only one NFL Team a year ends their season joyous while the rest end in agony and pain. Here is one move I think every team should make during this year's off season that could put them in title contention. 
Arizona Cardinals
I think that the Cardinals have their franchise Quarterback with Kyler Murray but they need to protect him. This season he was definitely playing injured by the end. It would also be great if they picked up offensive tackle Jack Conklin. 
Atlanta Falcons
I think that the Falcons need to switch up their quarterback situation. Matt Ryan is a great quarterback but I think his time is over with the falcons. If the Falcons want to win now they should trade for a quarterback like Deshawn Watson or Teddy Bridegewater. I could also see the Falcons rebuilding and drafting a quarterback. 
Baltimore Ravens
I think that the Baltimore Ravens need to pick up another weapon for Lamar Jackson. Lamar is a great scrambling quarterback but isn't as great at throwing, so he needs some weapons to help him. I think it would be great if they picked up Allen Robinson. 
Buffalo Bills
The Buffalo Bills had a great season and showed a lot of promise in the playoffs. I think they need to upgrade their defensive line. A great sign would be Jadaveon Clowney. 
Carolina Panthers
The Carolina Panthers took a chance at Teddy Bridgewater last season and it didn't turn out great. I think they need a new quarterback and they should do everything they can to trade for Deshaun Watson. 
Chicago Bears
The Bears did not have a great quarterback situation last season with Nick Foles and Mitchell Tribusky not playing well. So I think they will go out and try to trade for a guy like Teddy Bridgewater. 
Cincinnati Bengals
Last season the Bengals drafted Joe Burrow who I think will be a great quarterback for the future but they need to protect him. Last season he got killed in the pocket. I think the bengals should re-sign guard Alex Redmond. 
Cleveland Browns
The Browns made a great run in the playoffs this year and showed a lot of promise. Their defensive backs need a little bit of help, so I think they should pick up safety Justin Simmons. 
Dallas Cowboys
The Cowboys need to re-sign Dak Prescott. 
Denver Broncos
I do not think Drew Lock is the right quarterback for the Broncos moving forward. I would not be surprised if they took a quarterback in the draft. I could also see them going and signing Ryan Fitzpatrick. 
Detroit Lions
The Lions just traded away their franchise quarterback Mathew Stafford, they got Jared Goff Back. If they stick with Goff this season I think they are going to need some weapons. I think a great pick up would be to re-sign Kenny Goliday. 
Green Bay Packers
The Packers have one of the best quarterbacks in the league: Aaron Rogers. They need to surround him with weapons to keep him happy. I think a great sight would be Kenny Goliday. 
Houston Texans
The Texans are in a very bad situation right now. This offseason I think their main priority should be to do what they can to keep Deshaun Watson. I think they should re-sign Will Fuller to help show Deshaun that they want him. 
Indianapolis Colts
As I am writing this the Colts just traded for Carson Wentz. To help Wentz be successful in Indianapolis I think they should get some protection for him. I think a good pick-up would be Orlando Brown. 
Jacksonville Jaguars
The Jaguars are going to draft Trevor Lawrence with their first pick in the draft. So they don't need a quarterback. I think the Jags need to upgrade their defense and sign Shaq Barrett. 
Kansas City Chiefs
The Chiefs are a great team with an amazing quarterback and amazing weapons. They need to protect their quarterback Patrick Mahomes. I think they should try to sign offensive tackle Trent Williams. 
Los Angeles Chargers
The Chargers just drafted their franchise quarterback Justin Herbert last year. They do not want their quarterback hurt anytime soon. I think they should re-sign Trent Williams to help protect Herbert. 
Los Angeles Rams
The Rams just traded for Mathew Stafford and they are in win now mode. They do not have a lot of cap space so I think they need to get a cheap weapon for Stafford to have. I think they should pick up Corey Davis. 
Miami Dolphins
The Dolphins drafted Tua last year and I think they should stick with him. I think they should surround him with the best possible players to succeed. I think they will take a weapon with their high pick in this year's draft. I think they should also try to get Kenny Goliday. 
Minnesota Vikings
The Vikings need to upgrade their defense next season. Their offense is very explosive with Dalvin Cook and Justin Jefferson. I think a good sign would be Jadaveon Clowney. 
New England Patriots
The Patriots experiment with Cam Newton did not work and I do not think they should re-sign him. I think they Should Trade for Marcus Mariota because he showed signs of promise last season with the Raiders. 
New Orleans Saints
With Drew Brees retiring this year the Saints need to find a new quarterback. I think they should re-sign Jameis Winston. I think Winston Is the quarterback for the Saints  future more than Taysom Hill. 
New York Giants
The Giants had an average season last year and they have Saquan coming back next year. I think this off-season they need to focus on their defense. I think the Giants should get cornerback William Jackson. 
New York Jets
The Jets need to address their quarterback situation this offseason. I think they should try to trade their first round pick and Sam Darnold to try to get Deshaun Watson. 
Las Vegas  Raiders
I think the raiders are going to stick with Derek Carr as their quarterback this year. I think they need to focus on their defense. The person they should try to sign this offseason is cornerback Richard Sherman. 
Philadelphia Eagles
The Eagles just traded Carson Wentz and it looks like their starting quarterback will be Jalen Hurts. The Eagles need help on defense and I think signing Cornerback Mike Hilton would help a lot. 
Pittsburgh Steelers
It looks like Big Ben is going to stay quarterback for The Steelers next year. I think they should re-sign Juju Smith-Shuster and do whatever possible to try to sign JJ Watt and unite him with his brother TJ. 
San Francisco 49ers
The 49ers had a lot of injuries all over the field last season and didn't perform as good as the season before. It looks like they are going to stick with Jimmy G this season and he could use a little protection to stay healthy. I think they should re-sign tackle Trent Williams to help protect Jimmy G. 
Seattle Seahawks
The Seahawks need to keep their quarterback Russell  Wilson happy. I think they need to get some protection for Wilson. The Seahawks should sign Matt Fieler to help protect Russel. 
Tampa Bay Buccaneers
The Buccaneers had a great season and won the Super Bowl. I think Tampa should try to keep their team from last year together. I think they should re-sign Chris Godwin, Shaq Barret and Ndamukong Suh.
Tennessee Titans
The Titans had a very impressive offense last year with Derrick Henry leading the way. Their defense was not as great last year and let the team down. I think that the Titans should try to get outside linebacker Matt Judon. 
Washington Football Team 
The Washington football team had a very impressive season last year without a steady quarterback. I could see them taking a quarterback in this year's draft and giving him a year to learn. So I think it would be smart of them to sign Tyrod Tayler to help the rookie get situated in the NFL.
About the Writer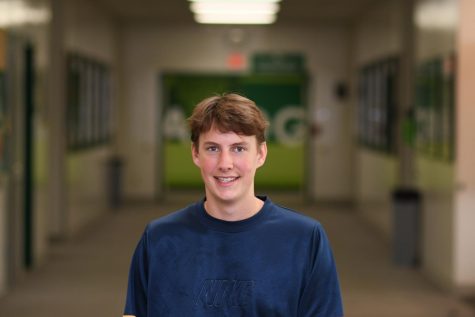 JJ Gray, Managing Editor
JJ Gray is a senior and this will be his third year as  journalism student. He is excited to be in the class and have a great time. In JJ's free time, he reads about sports and listens to many different sports podcasts and radio shows. JJ loves listening to the Ringer Podcast Network every night. He also enjoys talking about and debating sports topics with his family and friends. JJ plays football and he skis at Jesuit high school. JJ is also very into the sneaker and shoe world. He loves to hike and be in the outdoors in his free time. JJ has a cat named Kendrick Lamar and a dog named Reggie and he loves to play with them. JJ has an older sister who graduated from high school last year and was in the journalism class at Jesuit. One of JJ's favorite things to do is travel, his favorite place he ever visited is Amsterdam. JJ loves to read, write and listen to podcasts because they help him take his mind off other things.