Our Two Sense: Romance Edition
Question: How to get a significant other?

Dear Reader, 
First, let's take a moment to establish some basics: everyone should understand that having a significant other (SO) is quite a commitment if you want a healthy relationship. It requires trust, loyalty, and respect which are built up over time. So, unfortunately, getting a SO is not something you can do in a day. But we're here to help you!
First, find someone you are interested in. Your future SO should be someone who can make you laugh and that you can have fun with. Make sure you have a spark! If these things are true, it will make the next steps so much easier.
Next, find out what that person's interests are and see if you share any. It can be scary to talk to someone you have feelings for, but it will be easier if you have a shared interest so you don't run out of things to talk about. You will begin to get to know the person and what they like. This might take a while but it is building the framework for a strong relationship. 
Once you feel a connection has been made, make sure you act on your feelings. If you don't tell them how you feel, they may never know. It doesn't have to be scary, just ask them out to coffee or to hang out with you separately. If they say 'yes,' great! If they say 'no,' be respectful of their wishes.
It's important to remember that your worth doesn't revolve around what someone else thinks about you. Rejection is a part of life; however, we hope that doesn't happen to you. Be true to yourself—you have nothing but time to find the perfect person for you.
And that's our two sense.
-Sophie and Astrid
About the Writers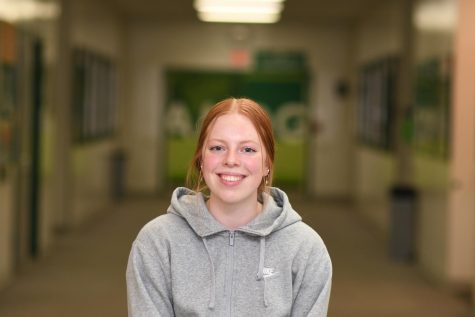 Sophie Schmidt, Staff Writer
As a first-year journalist, Sophie Schmidt is excited to learn about all things interviewing, investigating, and writing. She hopes the lessons that she learned in her fifth grade newspaper elective (in which they printed the school 'newspaper' on bright white printer paper) will contribute to her journalistic success this year. A senior at Jesuit high school, Sophie is passionate about social justice issues, primarily climate justice. This fuels her role as a Green Team leader at Jesuit. She hopes to continue her learning and activism about social justice at the Jesuit Chronicle. Sophie spends most of her time rowing on the Willamette river with her club team which gives her a special appreciation for the days she uses to binge-watch Netflix. She also loves to read and spend time in the beautiful Oregon outdoors, especially if she's next to a body of water. An avid traveler and tryer of new things, Sophie hopes these qualities will help her in seeking out the best stories for the Jesuit community. While she writes her articles this year, you can expect that Sophie will simultaneously be trying to get her one year-old dog to curl up in her lap.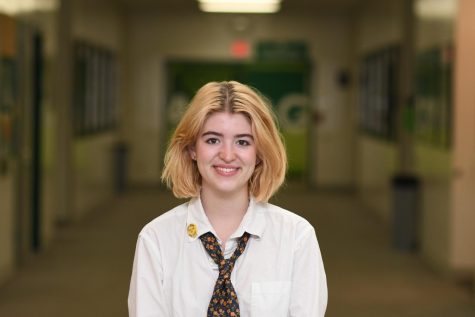 Astrid Foster, Staff Writer
Astrid Foster is a Senior at Jesuit high school. While this is her first year taking journalism, she is excited to learn. Aside from journalism, she has been dancing in some capacity since she was 5 years old. Right now she dances ballet at Open Space Dance. She is also part of the Jesuit Green Team and a Students Demand Action Leader. These mean many of her influences come from sustainability, social justice, and politics. In her free time she enjoys reading both the news and for slightly less serious moods other books as well. On the side she enjoys fashion, and showing up to events in brightly colored outfits. Through working on the newspaper, Astrid hopes to learn more about what goes into creating a newspaper and to engage the Jesuit community in meaningful conversations around important issues.