Wagner earns Esports scholarship
Senior Isaac Wagner is headed to Bushnell University in Eugene, OR on an electronic sports (Esports) scholarship. Wagner will compete on Bushnell's Rocket League team, while studying computer science with a minor in business.
Wagner has been playing Rocket League for the past seven years, and began to take a real interest in the game during quarantine. 
"It's called Rocket League. It's like a soccer game with cars. I just got into it in 2016 and then over quarantine, I spent a lot of time [playing] and I just got pretty good at it and they took notice," said Wagner. 
Bushnell University did in fact take notice of Wagner's talent, offering him a scholarship to the school which covers all academic expenses. 
Bushnell is the first and only college in Oregon to offer Esports scholarships. The school competes in a variety of games through the National Association of Collegiate Esports (NACE), which supports 90% of the Esports programs in the United States. 
"Players have the opportunity to earn athletic scholarships to compete, similar to those provided to Bushnell's 16 other athletic teams," details Bushnell's website. 
"It's kinda like a sport, but you do it from your computer," said Wagner. 
As sports and Esports scholarships are similar, so is the challenge of balancing schoolwork and the responsibilities of competitive gaming. 
Wagner recognized this tension in his life. He took time off from gaming after recognizing that he wanted more balance in his life. 
"I stopped playing for a while because I was being really unproductive physically and with my school work, but once I got the scholarship offer, I realized it did pay off so I started playing again while still having hobbies outside of it," said Wagner. 
Introducing physical activity, an after school job, and more time with friends helped Wagner balance out the demands of working toward this competitive scholarship. 
"I like hanging out with friends, playing basketball. I like to be outside, and I like working out and just hanging out with people," said Wagner. "I try to play Rocket League at least an hour a day so I don't get rusty, and I'm trying to improve for next year so our team does well."
Esports at the college level is growing rapidly, especially as universities hope to capture students' current interests. 
"The growth in collegiate programs has been accompanied by a commensurate explosion in esports-specific scholarships," details an article from Athletic Director U. "In the 2015-16 academic year, esports scholarships totaled $2.5mm nationally. By 2019, national scholarship dollars were up to 15mm — a 600% increase."
During his college search, Wagner observed this growth in college's interest in adding Esports teams to their offerings. 
"It's definitely growing, especially with the pandemic it grew a lot. Colleges are investing more into it," said Wagner. "And I was talking to LSU and UVA, and they're looking to get scholarships and get big into the programs too."
With high interest and investment levels comes increased competition. Skilled players compete in teams at either the college or global level. 
For example, earlier this year, in February, USA Cycling sent 18 athletes to compete in the UCI Cycling Esports World Championship on Zwift, an online cycling and exercise program. The event was live-streamed on YouTube. Out of the 173 athletes from all over the world who competed in the Championship, 5 riders from Team USA finished in the Top 10. 
Rocket League hosts various competitions throughout the year as well as the Rocket League World Championship. During the Championship, players compete for a stake in the $6,000,000 prize pool. This year, Rocket League will be hosting the World Championship in Düsseldorf, Germany in August. 
To keep up with Wagner's Esports journey, check out Bushnell Esports on Instagram (@bushnellesports). 
About the Writer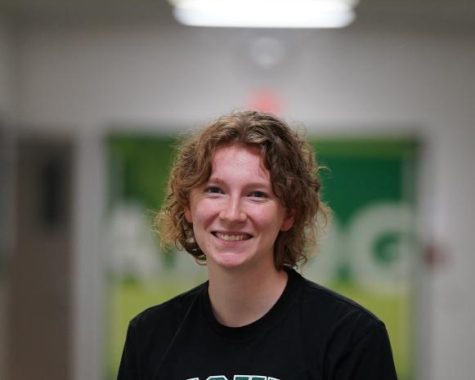 Caitlin Thomas, Staff Writer & Photography Editor
Curious, driven, and open-minded, Caitlin Thomas is an active member of the Jesuit community. She is involved in student government, women in sports club, and the ambassador program. Caitlin developed her interest in media taking photography class her junior year. She enjoys unique projects like fashion photography, senior photos, and focusing on capturing a subject's personality in her pictures. You'll find her with her camera at many Jesuit events capturing the unique, diverse community. Thrust into the spotlight, Caitlin interviewed 4 Jesuit students dressed as bananas at the Homecoming Football game while filling in for a sideline announcer at the last minute. This chance interaction launched her excitement in discovering passions in journalism and JCTV. She plans on reporting current events and Jesuit student interests. Caitlin loves being involved at Jesuit and in the greater Portland community, volunteering at Blanchet House and co-founding the non-profit Handle With Care PDX. Outside of school, she enjoys reading, working out, and traveling. She also enjoys exploring Portland's thrift stores and vegetarian restaurants.