Joe Vranizan's Journey in Lacrosse
Junior  Joe Vranizan is a recent commit to the Georgetown University for Lacrosse. This was not an easy feat to accomplish. It required much hard work, dedication and persistence.
In January of last year when Joe was playing in a club Lacrosse game when his career was put off track. Vranizan was tripped and sent flying towards the grass. As he fell he stuck his right arm down to soften the fall.
"I rolled over my right side and felt the biggest pop of my life," said Vranizan, " It sounded to me like a firework went off and I rolled over and saw my arm bending in a different way than it should have been."
With the impact of the fall his right elbow was so severely dislocated that it was fractured. Joe was rushed to the hospital but it was clear that he would be out for a while.
"I still have a flash memory of me screaming and looking at my arm bending outwards insteads of inwards," Vranizan recalled.
Vranizan was crushed he would be missing out on the beginning of his sophomore season, but it would not be the end of his Lacrosse career. After his surgery he spent time in rehab. At first they focused on simple movements such as straightening his arm, but soon he was back to passing and catching. His injury was in 2019 and by spring break he was back and playing.
That summer Vranizan spent countless hours in the gym and on the field building up his strength and confidence. He was getting some quality college looks but his dream school turned into Georgetown. It took a couple tournaments of the coaches watching him but his dream became true when Georgetown made him an offer in January. He was ecstatic.
"I committed almost instantly and with the season almost upon me I am more than ready," Vranizan said.
About the Contributor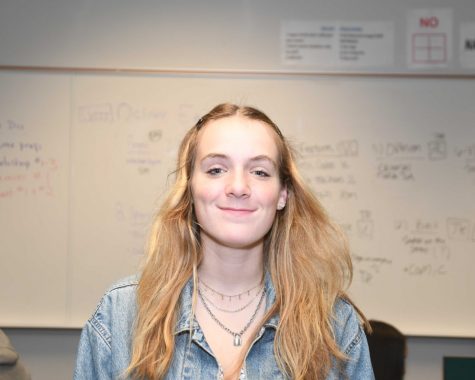 Gwynne Olson, Executive Editor-at-Large and Social Media Executive
Executive Editor-at-Large and Social Media Executive, Gwynne Olson uses writing and social media to inform, educate, and entertain. Beginning by writing mainly sports pieces, Gwynne dives into opinion pieces and news pieces as well as the occasional video,  humour article, and podcast. Gwynne hopes to continue to pursue journalism after graduating from Jesuit, wherever she may land. Though a journalist at heart, she also writes fictional pieces and poetry on the side.