Soccer Team Manager Lucie Rokos Shines Offsides
People may hear a lot about the Jesuit Women's Varsity Soccer team and their countless wins in state over the last few years, but many overlook the managers' impacts on the field. 
Senior Lucie Rokos, currently out for the season due to injury, went from starting on varsity the last three years to making an impact on the field through a different role this year: managing.
"She's having a big influence as a team manager, which must be hard for her because she obviously really wants to play, but she's doing a fabulous job as a team manager," coach Steve Fennah said.
As a key player and leader on the Jesuit team, Rokos recently committed to play soccer at the University of Montana, a division one college in the Big Sky Conference. 
Over the past four years at Jesuit, Rokos gained some vital advice from head coach Fennah, which has elevated her game.
"Mr. Fennah has always told me if I make a mistake, just let it go and not let it dwell in my mind, so I can focus on the present game," Rokos said. "I had a really hard time with that my freshman year and I dwelt a lot on my mistakes, but it helped me work through that and it made me a better player overall."
From winning state her freshman year to bringing the energy from the sidelines this year, Rokos has made many memories over the past four years.
"Singing Halo in the locker room," Rokos said. "That's always been one of my favorite moments with the team, for the past four years. It's a really fun experience to be with them. It's just a really good feeling that I get."
Rokos has always been a natural leader for this team, and her leadership and work ethic on and off the field do not go unnoticed.
"Lucie has always been one of the strong players on the team. Not just in play, but in her personality that she brings to be a leader within the group. So she's greatly missed this year," Fennah said.
In her role as team manager, Lucie is tasked with helping set up agility drills and being a leader. Rokos has attended every practice and every game, showing her commitment to the team even when she isn't on the field.
"As a team manager I keep all the equipment ready for practice and games as well as set up equipment for practice," Rokos said. 
Rokos is one of the team's biggest supporters after game days, she lost her voice from screaming so loud. 
"I also cheer really loud for the team during games and do a couple other random tasks," Rokos said.
Rokos is excited to see the season play out and continue to make an impact throughout the playoffs and the rest of the season.
About the Contributors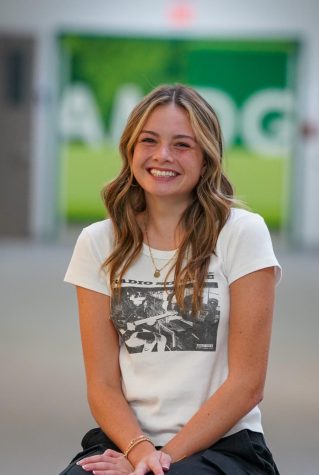 Kaitlyn MacLennan, Staff Writer
Kaitlyn MacLennan is a competitive and hardworking sophomore at Jesuit High School
excited about learning and experiencing more about media design. This year is her first time
learning and getting to know more about how different media is produced and designed.
Growing up in the Bay Area in California, Kaitlyn saw different types of media design and it
really drew her eye. She is hoping to bring a positive and fun voice to her work and hoping it
helps her in the long run. Kaitlyn is very interested in interviewing different people and hearing
others point of views. Her hopes from this class is to get into a good college that possibly has a
J school so she can pursue her hopes of getting into media. In addition to media production,
Kaitlyn enjoys soccer, baking, hanging out with friends, and playing other sports. Most of the
time if you don't see Kaitlyn working on the back side of the cameras she will be on the field
playing for the varsity soccer team for Jesuit. Because of Kaitlyn's big love for sports she is
highly interested in writing and filming on sports based topics.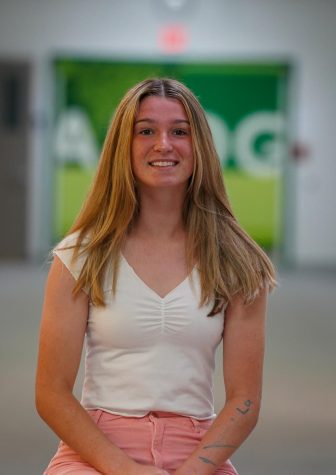 Lauren Butorac, Staff Writer
Lauren Butorac is a sophomore in the class of 2025 at Jesuit High School entering her
first year in media production. Post high school she hopes to take these skills learned in
fundamentals to media production and hopefully further classes to go beyond Jesuit and
potentially go to a J School to continue in journalism or other forms of media. With her parents
both being civil engineers, Lauren hopes to take a different path and go into something more
creative like journalism or broadcasting. She is highly interested in writing topics on sports,
world issues, and economical and political news. Lauren, being a part of the women's soccer
team at Jesuit hopes to write specifically about Jesuit sports and clubs to inform the Jesuit
community about competitions, club meetings and much more. Lauren is very excited to
participate in interviews as another source, to make her articles more in depth and get first hand
experience on what she is writing. Since she was able to run Lauren has been very active in
sports, specifically soccer. When not found in the classroom or with friends you can find her on
the Jesuit Varsity Soccer fields or competing with her club team NWE ECNL.