Where is Our Student Exchange Program?
Colleges and universities advertise gleaming photos and descriptions of their students going off to study in different cities and countries across the globe during their time at school, typically through traditional exchange programs. Less common, but still prevalent, certain high schools offer the same opportunity for their students. Jesuit, however, does not. But why?
A typical exchange program normally consists of a semester or year-long visit of a student to a different country than their own. This experience allows for a complete immersion and a broad grasp on the culture of the country they are visiting.
One reason that Jesuit High School does not implement a program to send its students abroad in this typical fashion is because immersing students in the "Jesuit Tradition" is extremely important to the school's mission, and schools abroad may not embody the same Jesuit core values and curriculum.
"Any program that we're doing in the global sphere, we want it to be connected to the greater global mission of the Society of Jesus," vice principal Scott Powers said.
Also, some of the companies that do exchange programs are "for-profit" companies, which raises concerns for the administration.
"They're trying to maximize [profit]," Powers said. "They're not necessarily concerned about the formation of that young person."
Even so, if a Jesuit student desired to take the traditional exchange-program route, they could. It would entail being completely separate from Jesuit and having to make sure that when they come back, they are set to graduate. In past years, there have only been a handful of students who have decided to spend a semester or year in a different country after doing their own research on the school they would be attending.
There are other options to study abroad. For instance, Jesuit students have a different opportunity that is making a comeback after COVID. Students can apply to go to a Jesuit high school in either Mexico, Spain, or France for a couple of weeks in the summer to advance their language and cultural studies.
Srta. Melanie McManamon attended two exchange trips to Mexico before the pandemic.
"After being a part of two exchange trips to Guadalajara, I saw what an incredible experience it was for the students," McManamon said. "They came back with an interglobal perspective, but also a perspective they could share with the rest of the school."
In turn, Jesuit High School accepts students from these schools for about two weeks at the beginning of the school year, allowing them a window into what an American Jesuit education entails. But Jesuit does not host students outside of these three partnerships.
Jesuit, being a private institution, has tuition. A foreign student, outside of the Jesuit schools in Mexico, Spain, and France, who decided that they wanted to go to Jesuit would have to pay not only the exchange program fees, but also the tuition of Jesuit High School. This does not align with the values of Jesuit, which is why it also won't receive students through typical programs.
Although the exchange program at Jesuit will not extend to the traditional method, Mr. Powers mentioned it is a possibility that in the future Jesuit will send and receive students to and from the aforementioned three Jesuit high schools for longer periods of time.
Until then, summer travel to foreign countries is starting up again for Jesuit students, and this is sure to allow for an incredible experience. Applications to go to Guadalajara in summer 2023 are now open and will be until the 30th of November. Any freshmen, sophomores, or juniors taking a Spanish class are encouraged to apply.
About the Contributor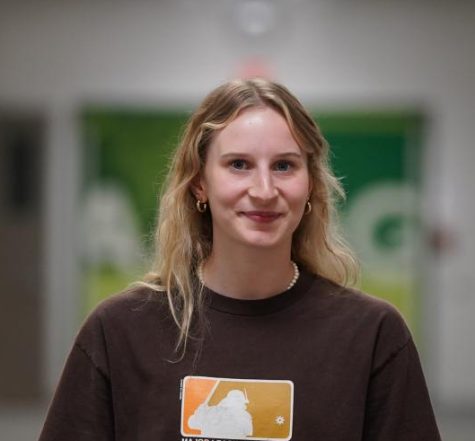 Veronika Lizier-Zmudzinski, Staff Writer
Half Italian, half Polish witty Jesuit High School senior Veronika Lizier-Zmudzinski has
joined the journalism world. She loves to write on controversial topics, fashion, life at Jesuit, and
anything European. Her wit will keep you laughing, her sense of style will inspire you, and her
unapologetic take on today's society and politics will broaden your perspectives. Veronika loves
to cook pasta, travel the world, hangout with friends, volunteer at the Blanchet House, and dance
ballet. She has been dancing since she was three and performing on stage has become one of her
favorite things. She is now excited to perform as a journalist. She can not wait to meet new
people, conduct interesting interviews, and keep the Jesuit community up-to-date with
everything going on. Veronika is ready to gain so many useful skills from diving into the world
of writing.