2023-24 Forecasting: All the Changes
With forecasting in just a month, there is a big change, as well as small differences that students need to know about. 
Environmental Science will no longer be an honors class. 
Although the class is taken for many reasons, the honors credit earned by taking the class has always been appealing to students. 
"The rigor is not similar to a typical honors class that I've taken, but it is nice to get another honors credit," senior and current Environmental Science student Alexander Rask said. 
Vice principal, Scott Powers, explained that the course was designed for the general student body and not in need of an honors distinction. 
Although no longer an honors class, it will still contain and go through the same material and content. 
Another change students should be aware of before forecasting is an addition to the course catalog. 
Jesuit will partner with Planet Fitness, the gym east of campus on Beaverton-Hillsdale Highway, in a class called Fitness for Life. 
While not finalized, this class will probably be scheduled for the end of the day so the students can workout using the facility and equipment of Planet Fitness. The students can stay past the end of the school day on the days they have class. An added bonus: students will also have an automatic membership to Planet Fitness. 
The mechanics of forecasting are about the same as they have been the past couple of years, with slight changes making the whole process fully online and more efficient. 
Students will no longer have to get a vice principal's signature if planning on taking 3 or more APs, but they will have to discuss with their counselor similar to previous years.
Anything needed by your counselor will be submitted through Canvas as an assignment. Any recommendations, typically for science and math classes, given by teachers, will be on PowerSchool and that is also where, ultimately, the classes are chosen. 
Electives are competitive as always, with some needing an application that is done online. If in need of any information on classes, the Jesuit website will contain all of it.
Parents are invited to learn about the forecasting process and classes that their child has the opportunity to take. 
Counselors will start coming into students' classes beginning the week of February 6th, which is also the day forecasting begins. Forecasting will be available until March 1st. 
About the Contributor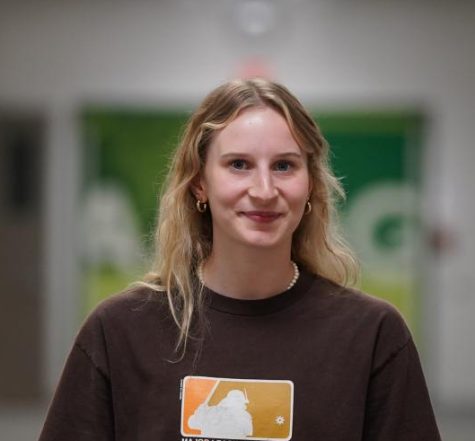 Veronika Lizier-Zmudzinski, Staff Writer
Half Italian, half Polish witty Jesuit High School senior Veronika Lizier-Zmudzinski has
joined the journalism world. She loves to write on controversial topics, fashion, life at Jesuit, and
anything European. Her wit will keep you laughing, her sense of style will inspire you, and her
unapologetic take on today's society and politics will broaden your perspectives. Veronika loves
to cook pasta, travel the world, hangout with friends, volunteer at the Blanchet House, and dance
ballet. She has been dancing since she was three and performing on stage has become one of her
favorite things. She is now excited to perform as a journalist. She can not wait to meet new
people, conduct interesting interviews, and keep the Jesuit community up-to-date with
everything going on. Veronika is ready to gain so many useful skills from diving into the world
of writing.