COVID-19 cancels and postpones Spring at Jesuit
Spring at Jesuit is usually filled with activities and events, but due to COVID-19, all in-person events have been cancelled or postponed. 
Some of the most important events of the school year are now in question, including Graduation, while Prom is already cancelled. 
"The biggest event that we needed to cancel was prom," ASB teacher Dr. Exley said. "Students were pretty upset that their prom was canceled, but seemed to understand the canceling of the event based on us not having school and a need to practice social distancing. We are working on different events and activities for graduation weekend along with administration as a way to celebrate the class of 2020. We also will continue with weekly challenges to get students engaged and involved."
Many seniors do not know what the future will hold to celebrate them, but Principal Hogan hopes to stay optimistic with students and families about an in-person graduation. 
"On May 1, we hosted the first-ever Twilight Parade/college-decision day celebration," Mr. Hogan said. "We will be hosting a series of events on May 29-31.We are getting ready to announce that we HOPE to hold an in-person Commencement on Cronin Field on July 11. Not fully confirmed yet. If we are allowed to do that by the Governor, we will likely also have a Baccalaureate of some kind (maybe livestreamed) that morning."
Although Principal Hogan hopes for a July 11th date for a commencement celebration, Governor Kate Brown has extended large gatherings of more than 25 people through September. 
This could all change if the state progresses to a vaccine or a reliable treatment for COVID-19 earlier than September, according to Governor Kate Brown. 
As for now though, it looks like until a further push for treatments and vaccines come to Oregon, big gatherings in the summer will be restricted. 
Junior Mackenzie Convey will be missing her first prom, and reflects on how she was feeling when she heard the news. 
"I was very upset and sad, because I thought in the beginning of quarantine that there still could have been a prom and we could go back to school," Convey said. "Now I'm still sad, but I know I'll still have a senior prom and that this is not my last dance."
With uncertainty for the future, the student government class is doing its best to  connect Jesuit while in quarantine. 
"We have been trying to keep the Jesuit Community active through our instagram account and keeping the Jesuit Community informed of different activities that are happening even though we are not at school," Dr. Exley. Said. "During the first week of Digital Learning, we started posting two challenges a week on the Jesuit instagram. We also created the Jesuit Senior instagram where Seniors can post about their plans for next year and created cards to be sent to teachers thanking them for their work during Teacher Appreciation Week on behalf of the Jesuit Student Body."
Junior Damon Grim was in student government this year and was recently elected in the ASB cabinet for his senior year. He has been participating in the student government Zoom classes and helping to plan future events.
Once things are lifted, you will see many more things being planned to celebrate the seniors and juniors," Grim said. 
Student government's main goal, while school remains cancelled, is to connect the Jesuit community and remind Jesuit students of the strong community.
"Right now, our main 'project' or focus has been on the Jesuit Community and trying to remind students that we are all in this together," Dr. Exley said. "We have also begun to discuss different service opportunities that we can do to help the larger community as we all deal with Covid-19. [I want] student government to be a place that helps remind Jesuit Students of our strong community and our many different connections to each other."
Also as most student's events and activities continue to be either postponed or cancelled, Principal Hogan shares how students are helping people struggling due to COVID-19 and the importance of volunteering. 
"We had a sandwich drive for Blanchet House and Storm McGraw and our Drama Dept have been making masks and gowns," Mr. Hogan said. "Students like Manavi Thakur have created their own service/fundraising drives." 
About the Writer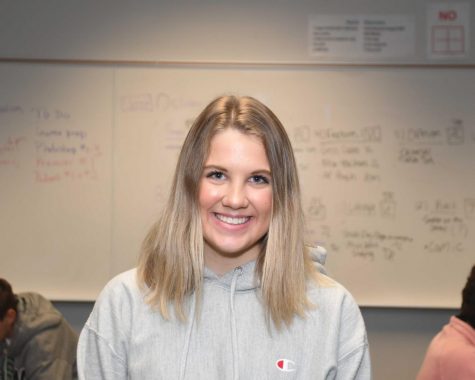 Annie Landgraf, Managing Editor & Social Media Director





Annie Landgraf is a managing editor for journalism. She was born in Lake Oswego, Oregon and went to Lake Oswego schools her whole life before...
Tutoring program connects students during quarantine
Junior Brian Xu founded "Students Tutor Students," a free, online tutoring service to high school students in the Portland area. 
The service matches up student tutors and tutees based on subject and availability. Currently, the program is in the development stage, as Xu is compiling a list of student tutors/tutees who would work well together. 
"Interested tutors and people who are being tutored can sign up to help through a form that we have created. Overall, it's an opportunity for people across the city to connect and educate each other in the midst of this crisis," Xu said. 
Xu, along with junior Devansh Khunteta, are working to create a website for the program, as well as social media platforms. 
"Our long term future plans are lofty, but we believe that they'll be achievable. We envision phasing the service onto an app so that people can create tutor and tutee accounts and be matched through the app, kind of like tinder, but for tutoring," Xu said. "It will really help make it easier for a lot of people to have everything ready and accessible in the palm of their hand."
Khunteta is  the technical director for Students Tutor Students, in charge of creating the forms for both tutors and tutees, as well as creating and maintaining the website. 
"Although at Jesuit we are given the resources to have programs such as NHS, not all students at other schools are given this same opportunity to have face to face interaction with tutors and teachers through mediums like Zoom," Khunteta said. "However, by implementing a program such as Students Tutor Students, students from all different schools will be able to work together to grow academically. As a healthy byproduct, this program will also give students the opportunity to meet new people that they otherwise may not have met during quarantine."
Khunteta and Xu both founded the chapter of "Junior State of America" at Jesuit, indicating their interest and involvement in politics. Through these experiences and focus on politics, Xu has grown to "naturally gain an awareness" on global issues, as well as issues in the Jesuit community. 
"When this crisis hit, and schooling turned online, my mind was on those who would be most adversely affected," Xu said. "Teachers would be overwhelmed quickly as they become less accessible than before without face to face contact, and getting personal help in school for a lot of students would become even more difficult than it already is. After surveying my friends and seeing that many were like me and wanted to help out during these difficult times, I realized that this was a perfect opportunity for those students who want to get involved in their communities to help their peers through online tutoring."
With Xu's personal prior experience in tutoring, as well as organizational skills and passion for politics, Xu created a way to grow one-on-one interactions, such as tutoring, to a larger-scale movement, striving to help students across Portland maintain connections and an adequate education. 
"One of my biggest beliefs is that education is a great equalizer: that if everyone has access to adequate education, then everyone will have the power to take their lives into their own hands and achieve what they want to achieve," Xu said. "The importance of education is undeniable in my eyes."
About the Writer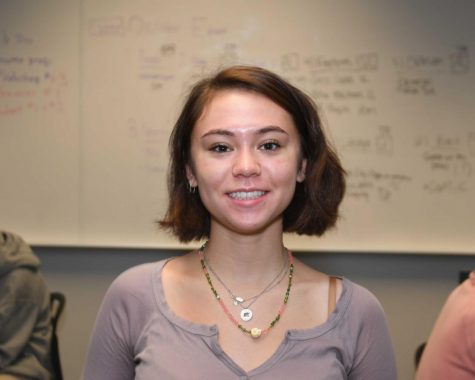 Scout Jacobs, Managing Editor






Scout Jacobs is a managing editor for the Jesuit Chronicles at Jesuit High School. As a junior in high school, this is her second year doing...
Daily Coronavirus updates: what you need to know
Curious about the latest news on the COVID-19 outbreak? Check here for recent developments regarding Oregon and the U.S.'s response to new cases, as well as Jesuit's efforts to keep students safe and proceed with a prolonged period of Digital Learning Days.
Multicultural Week places spotlight on racism and microaggressions
During this year's Multicultural Week awareness assembly, student speakers shared their experiences as people of color and identified a broad array of racial aggressions and fears, many of which related to subtle experiences of ostracization and judgment.  
Senior Arleth Rodriguez and sophomore Melanie Elizarazazz addressed the lingering shame and sense of inadequacy that have at times accompanied their immigrant families and the color of their skin. Senior Daniela Rosas shared the horrific, heartrending story of her mother's deportation and its unseen ramifications. Junior Noah Lyman delivered a powerful poem on the systemic persecution of native Hawaiian people. 
In all of their talks, these students communicated present, raw anger amid their racial experience. Within that enduring sense of anger, a few students' speeches contained a pointed reference to an experience at Jesuit that had contributed to their sense of cultural alienation. Most of these anecdotes involved routine, offhanded, unintentionally racist remarks that went seemingly unnoticed or unaddressed—except, of course, by the students of color affected by those remarks.
There is a term for these casual and unintentional instances of racism that has increasingly gained traction in conversations on race and identity: microaggressions.
Psychology Today describes microaggressions as the "everyday verbal, nonverbal, and environmental slights… [that] communicate hostile, derogatory, or negative messages to target persons based solely upon their marginalized group membership." Microaggressions often assume the form of a passing comment or even subconscious behavior, but they cause pervasive and resounding discomfort for the person impacted by the microaggression. Other forms of microaggressions include racist remarks passed off as jokes or satire.
As widespread fear over the COVID-19 pandemic takes root in American culture, unfounded xenophobia and racism against Asian-Americans has become increasingly commonplace. Sophomore Jenny Duan notes that Asian-American students at Jesuit have had to contend with discomforting racist jokes and harassment due to the outbreak, on top of other offensive Asian stereotypes and jokes.
"Especially right now, with the prevalence of the Coronavirus, there are a lot of jokes about Asian people having the Coronavirus," Duan said. "Another example for me is that in freshman history class, during our unit on ancient China, someone made their Kahoot name in Chinese characters 'yellow people eat dogs.' I think that in certain situations there are moments where I do feel uncomfortable. People need to understand that jokes about race, especially when they're directed at a person, they become a personal attack rather than a joke."
Various types of microaggressions
Deeply hurtful jokes and attributions of disease against East Asian students amid the COVID-19 outbreak represent one type of microaggression: explicit racism protected under the guise of sarcasm or comedy. Racist jokes are often portrayed as the most intentional, most problematic, and most obvious form of microaggression. 
Senior Ana Pacheco, sophomore Sara Tapia, and junior Kassandra Gomez all observe, however, that more implicit incidents, such as insensitive questions, assumptions, and double standards, represent the vast majority of microaggressions they've encountered at Jesuit.
"One example [of a microaggression] is people will be talking in class and they'll try to say something in Spanish, and then they always look at me, asking 'oh, did I do it right?'" Pacheco said.
Tapia adds that this type of interaction, while presumably innocent and lacking in racist intent, makes Hispanic students feel singled out.
"They try to justify their actions by asking us if it's okay, and it's awkward if we say no," Tapia said.
Gomez also claims that when it comes to speaking Spanish, or speaking in a certain vernacular, Hispanic students are received much differently for embracing their own culture than white students who attempt to appropriate or make light of it.
"The way we speak, they want to speak like us," Gomez said. "When we say it, it's 'oh she's kinda ghetto,' but when they say it, it's funny."
Pacheco and junior Amen Zelalem emphasize that white students asking questions, even ones that brush against cultural sensitivities, furthers racial discourse and isn't necessarily a problem. However, they also observe that more often than not, students frame questions in a way that leads with racially biased assumptions.
"If they ask about a tattoo, 'is that a gang sign?' then that's uncomfortable. But if they ask, 'what does that mean to you?' there's a difference to that," Pacheco said. 
Zelalem suggests that a spirit of open-mindedness in how non-minority students ask questions can help reframe how students of color receive them. 
"If you're open minded, that's the best way to ask," Zelalem said. "Don't assume 'this means this, right?' People have to be open to being taught and being wrong. You can't just get all defensive when somebody tells you [microaggressions you perpetuate] are not okay."
Even more covert than misguided questions or assumptions, subconscious behaviors among students can also make students of color feel ostracized, particularly during conversations about racism or racial atrocities.
"When people start talking about slavery in class, people either are all not looking at you or all looking at you," Zelalem said.
Teachers can also perpetuate microaggressions 
Beyond ignorance perpetuated by students at Jesuit, certain teachers and faculty have also been culpable of perpetuating microaggressions in their instruction or in classroom conversations, say Pacheco and Zelalem. With teachers, it becomes more difficult for students who do pick up on their microaggressions to feel safe calling them out or correcting the narrative.
"Teachers will be telling a story or making a comment, and I'll be like, 'was that okay to say? Was that racist?' Zelalem said. "They're a teacher, so I'm not going to stop the class and say, 'hold on, I don't think that was cool.' I feel like I don't have the right to speak up in class because I think, 'well, no one else is speaking up, so I'm not going to.' And other times I worry, 'oh, I'm just overreacting.'"
Pacheco remarks that the overall lack of students of color at Jesuit makes it all the more difficult to stand up against teachers who foster an uncomfortable or unsafe racial environment, as she doesn't always expect support or solidarity from her classmates.
"A time when I feel a little unsafe is the first day of school when I walk into a classroom and I realize I'm one of only about two people of color," Pacheco said. "People don't think it makes that big of a difference, but it does, especially in classes like English if a teacher makes you [read aloud] the n-word. It's really uncomfortable to be in that situation, to have to stand up for everyone because [my white peers] don't realize what it's like."
Safe Places
While microaggressions represent a daily struggle for students of color at Jesuit and come from a broad swath of people with varying degrees of authority, there remain ongoing and future opportunities to create safe spaces for students of color and to more intentionally combat microaggressions as an institution.
In particular, Pacheco, Gomez, Zelalem, and Elizarazazz all praise the Diversity Office as the place they feel safest and most supported at Jesuit.
"In the Diversity Office, we can say whatever we want, we can talk to Ms. Lowery or Mr. Kato or whatever teacher is in here," Elizarazazz said. "It's mainly this room, and it's the teachers that make it safe."
Moreover, the Awareness Assembly this year made important progress in how Jesuit approaches race. The fact that many speeches didn't wrap up with a neat, satisfying conclusion and some students, like Rodriguez, had the latitude to call out peers who weren't listening resulted in a more accurate representation of racial identity than assemblies past. 
"If I were to talk in front of Jesuit, I always felt that I would have to say, 'I've learned to accept myself and love myself even though I'm Asian,' but that's not really the reality, and I know that's not the reality for my friends of color," senior Kaylee Jeong said. "People need to know that we're upset and things aren't changing and not everything is going to resolve in a happy, loving way. The battle with your race is something that happens throughout the course of your life and it's something that's so much deeper than 'okay, I've learned to love myself now.' It's so much more difficult." 
The willingness among the speakers to candidly convey the bitter parts of their experiences as people of color also helped attach a human face to common racial injustices and individualized racist behaviors. In particular, Pacheco notes that Rosas' commentary on her mother's deportation illustrated fears that many members of Jesuit's Hispanic community grapple with.
"A lot of people with immigrant families, they know from a very young age what to do if mom and dad don't come home," Pacheco said. "They know who to call, they know who they're going to stay with, they know where the cash is if they need it. For [Daniela] to say that, it makes a lot of people see what we go through."
Finally, future efforts to embed race education into a four-year curriculum at Jesuit represents perhaps the most comprehensive tool to combat microaggressions. Because microaggressions are often implicit, nuanced, difficult to understand, and intermingled with more systemic racial issues, they require significant instruction for students to fully understand them. Indeed, finding a way to communicate the consequences of racial microaggressions may be Jesuit's biggest challenge as it ponders how to become more culturally responsive.
"My big thing about my experience at Jesuit is that we say, 'yeah, racism is bad,' and everyone knows that, but when someone says 'why did you get a C on that test, shouldn't you be doing better, won't your parents get mad because you're Asian,' it's hard to say anything and it's hard to explain why that's racist," Jeong said. "It's very obvious in a larger context, with bigger, more tangible issues, but the little stuff is what piles up and really gets to you."
About the Writer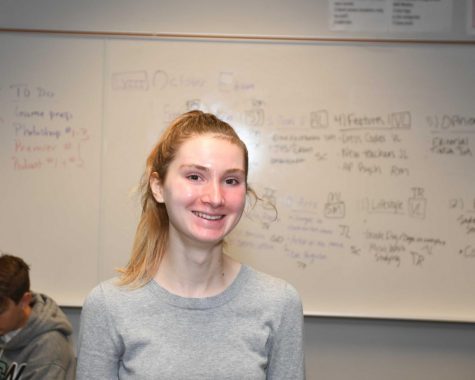 Shawna Muckle, Chief Editor
Shawna Muckle, 17, is a senior at Jesuit High School. She has been a member of the Chronicle staff for three years in various capacities, and she is currently...
Multicultural Week Photography by Carmen Vasquez, Jeanne Manthey, Liz Kapellakis
Petitioning for Credit: answers to a (fairly) new question
As the new semester begins, old absences and tardies are wiped clean off of each student's slate. Two years ago the absence limit for having to petition for credit was 20 absences, but has since been changed to 10. 
"Most of the process is laid out in the Student Handbook (section 4.6 on page 17)," said Mr. Powers, one of three Vice Principals of Academic and Student Life.
The Handbook states, "[After 10 absences] students should expect to be required to petition for credit and/or be graded on a [Pass/Fail] scale". 
But what the handbook does not state is that first, the student's vice principal contacts their teachers, requiring the student to have a face-to-face conversation with each teacher who they have accumulated 10 absences with. 
"It is not set in stone that the student has to petition for credit. They can speak with their teachers and create a plan to complete missing or outdated work, which keeps a level of accountability", Mr. Powers explained. "In most cases, for students who are missing over 10 days, it is typically not a health issue, but it usually [involves a] competitive activity and they travel a lot".
If a student has a situation where they have physical or mental health issues and has also racked up 20 or more absences, they have the option to medically withdraw from a class.
"At the end of this first semester I personally emailed teachers about five students, and maybe one of the teachers felt it was important for that student to go through the process, " Mr. Powers stated.
About the Contributor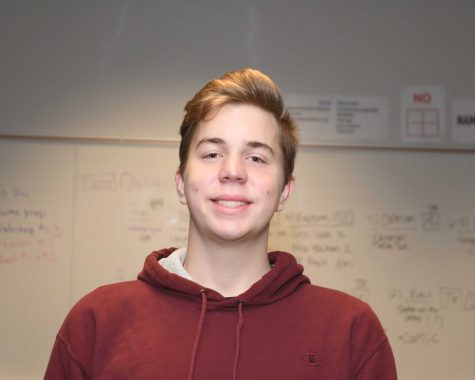 Tristan Robbins, Staff Writer
Etiam at risus et justo dignissim congue. Donec congue lacinia dui, a porttitor lectus condimentum laoreet. Nunc eu ullamcorper orci. Quisque eget odio...
Seniors named national STEM scholars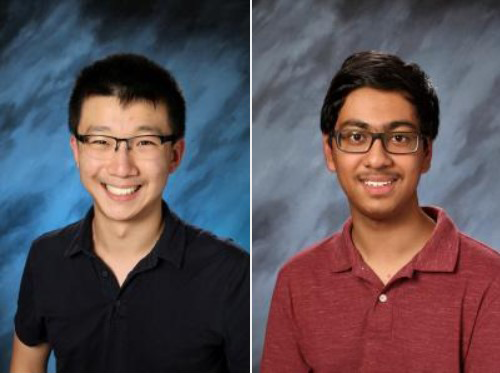 In January, seniors Rupert Li and Soumik Chakraborty were named in the top 300 finalists of the Regeneron Science Talent Search with, Li later recognized as a top 40 finalist. Both students were honored for their individual research and achievements in respective fields of math and science. 
Regeneron Science Talent Search (STS) is a national competition for seniors interested in science and mathematics. The competition, which started in 1942, is regarded as the nation's "oldest and most prestigious science and mathematics competition." (societyforscience.org)
Finalists for 2020 came from a pool of roughly 2000 applicants. From this 2000, 300 were chosen and from this 300, 40 finalists have been selected. On March 10, finalists will be picked from this 40 at an event in Washington DC. Finalists are chosen based on their creativity and originality of their research as well as their leadership. 
Learning of the competition from Jesuit alumni and participation in other STEM competitions, both Li and Chakraborty have long had this senior-only opportunity on their radars. During the past few years, each has been busy conducting necessary research for the extensive application process.
With Li exploring mathematic models and equations and Chakraborty examining the issue of stress through a scientific approach, both students' research and projects were inspired and executed very differently. 
Li, who worked on a project titled "Compatible Recurrent Identities of the Sandpile Group and Maximal Stable Configurations" was introduced to the Sandpile Model through his participation in the MIT PRIMES-USA program while working with a mentor. His research, conducted over the last year, was directed at the mathematical foundation and abstract concept of the group structure of the model. 
"If you take a pile of sand and imagine what happens when you add more sand to it, eventually it will collapse," Li said. "So you can make a model that tries to understand the behaviors of that…it's interesting from a mathematic and worldly perspective and is historically significant in the models of natural phenomena. For example, the model can be used to study landslides."
Chakraborty spent his time researching and developing a non-intrusive stress detector through shoes. In middle school, he realized stress was a common factor among his peers and young people in general. After reading more about the correlations between stress and its dangerous effects, Chakraborty was inspired to do something. 
"The idea is that when [people] are experiencing stress that is unhealthy or abnormal, they can get timely help," Chakraborty said. "Knowing it was a problem and that there weren't any non-intrusive devices out there that helped people, I wanted to develop something. Plus I wanted to develop something that wouldn't cause pain or discomfort to a wearer, and I figured embedding something in shoes would allow it to be integrated into everyday life pretty quickly"
Alumni of the Regeneron STS have gone on to win 11 National Medals of Science, five Breakthrough Prizes, 21 MacArthur Foundation Fellowships, two Fields Medals and 13 Nobel Prizes. Being recognized at this level is a high honor for both students as well as a notable reflection on Jesuit.
"It felt really exciting and also really inspiring that I was recognized for my research," Chakraborty said. "It's pretty special to be part of the Regeneron scholar community. Seeing in the past how much other Regeneron scholars have helped advance society and the contributions they've made, being part of that community now is pretty awesome."
While the process prior to this has all been via submission and evaluation, top 40 finalist, Li, will attend a formal gala in Washington DC where he will present his work in a more traditional science fair setting. He will be judged face-to-face for the first time with other competitors. From this, ten finalists will be chosen. 
Li is both grateful for his achievements and excited at the possibility of being a member of the top ten.
"I was really surprised, they call you so it's really sudden," Li said. "It's a great honor, and makes all the work I put into the project and math in general even more gratifying knowing someone else appreciates it. Being in the top ten would be unreal." 
While both students have been part of other science and math competitions, the research done for Regeneron STS has been their biggest projects to date. The opportunity has allowed them both to engage deeper with their passions and learn more about their fields. 
"I definitely learned a lot about how research works and what it's like to think about a problem that you want to solve, how to break it down into different steps and then work at one problem at a time, persevere, and then eventually get somewhere with that problem," Chakraborty said. 
Competitors involved in Regeneron STS are competing for over 1.8 million dollars. Top 300 finalists receive $2,000 as well as $2,000 to their schools. Top 40 finalists receive $25,000 and top ten finalists' prizes range from $40,000 to a top award of $250,000.
In November, Chakraborty was given the chance to lead a Ted talk at TedX Youth Portland where he discussed his product. During his talk, Chakraborty emphasized the untalked about epidemic of stress and encouraged youth in the community to be advocates and look for ways to use innovation to tackle health problems. In the future, he hopes to collaborate with shoe companies in order to get his product on the market.
As part of the competition criteria, both Li and Chakraborty are recognized for their leadership and dedication to areas of STEM inside and outside the classroom. 
About the Contributor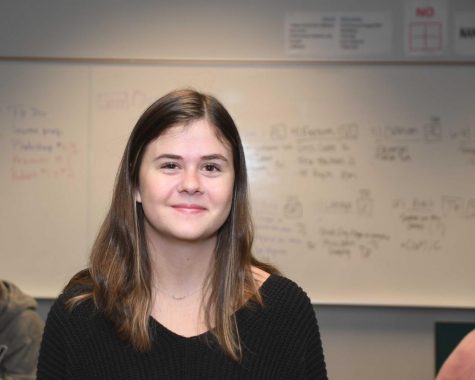 Virginia Larner, Chief Editor
Virginia Larner is a senior at Jesuit. She has been on the journalism staff for the last three years, and the editorial board for the last two. Each year...