Spring sports cancelled amidst pandemic
With spring sports and the remainder of the school year being cancelled due to the COVID-19 pandemic, many athletes at Jesuit, including both out-of-season athletes and in-season athletes, have been significantly affected. The closure prevents these athletes from accessing the weight room, the track, batting cages, and various fields and courts that would have normally been used for training, practices, and games or meets.
The pandemic has challenged athletes to stay active, particularly for the Seniors that anticipate practicing and playing in the upcoming summer and fall for college sports.
COVID-19 moreover complicates the upcoming spring signing process on the national level because of the halt of the spring season.
For senior varsity track runner Jonathan Ulrich, although he might not be running in collegiate meets until next spring, he, like many other athletes, is still trying to practice and stay in shape.
"I was practicing at Beaverton High School for a while but then they locked their gates," said Ulrich. "I've moved to Sunset, even gone as far out as [Lake Oswego] where I know a track is open just to get some reps in."
Ultimately, there's no official replacement for the loss of practices and games and many athletes are simply doing their best to keep a positive work ethic.
"[I'm] just keeping myself in shape and not letting my skills go away completely," said senior varsity baseball player Kevin Blair. "I use a tee and a net in my garage to try to keep up on [them]."
Winter sports were partially impacted by the outbreak, too. While the Jesuit swim team and women's basketball team did officially finish the season before COVID-19 affected school and sports, the Jesuit men's basketball team playoff run was cancelled just hours before their first game was supposed to happen.
"We were all at Ernesto's before the game when Coach Potter walked in with a somber look right before he said, 'Unfortunately fellas, our chance at winning back-to-back championships is cancelled,'" said junior varsity basketball player James Lang.
There have been discussions circulating about spring sports being played in the summer when the virus is hopefully better contained, but for now there isn't too much confidence in something like this viably happening.
"This scenario isn't likely, as the OSAA had a meeting on April 1st saying that they are not on board with extending the spring season into the summer," said Ulrich. "I would love to compete in the summer, but the OSAA isn't likely to approve this."
About the Contributor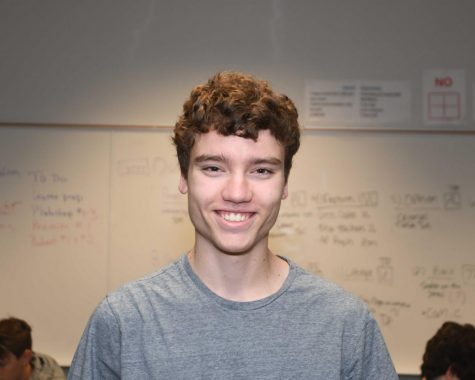 Michael Lang, Staff Writer






Michael Lang is going into his senior year at Jesuit High School. Born in Portland, Oregon, Michael has two older siblings at the University...
Chloe Foerster races to the top to win titles in Cross Country and Track & Field
Chloe Foerster races to the top to win titles in
cross country and track & field
As track season starts up again, sophomore Chloe Foerster has already proven her varsity position with many titles for Cross Country and Track & Field.
  In her freshman season, Foerster earned 3rd in districts and 7th in State for Cross Country and won state in the 800m and 4 by 4 for Track & Field.
"A big goal last year for me was to get a state title," Foerster said. "I worked really hard and I achieved that, so I was really proud of myself."
Foerster has enjoyed running since 6th grade and was on the varsity cross country team as early as the summer before her freshman year.
"I went on beach trips during the summer and those trips have been one of my most favorite memories in cross country," Foerster said.
This year, Foerster won cross country districts, earned 4th in State, and placed 6th place at Regionals.
"Placing individually in state for Cross Country is something that I have always wanted to do, and it was something that was a goal of mine," Foerster said.
Foerster has high hopes for this Track & Field season and big ambitions.
"I hope that I can win state again in the 800m and 4 by 4," Foerster said. "Also I want to continue to get faster and stronger each season and get a P.R." 
Despite her running accomplishments, it hasn't been easy as  she has had to deal with injury struggles . 
"Last year during track season, I was also playing soccer so I got a bunch of injuries including my ankle but towards the end I recovered and it was good," Foerster said. "This year during cross country, I couldn't run for  a month or so because I had a knee injury."
Foerster has been able to get through these hurdles and continue to be a strong athlete and teammate. 
"She works harder than anyone else,"  said junior Olivia Silenzi, who is also on the varsity Cross Country and Track and Field team.
"She will never take an easy day. If she doesn't feel good or if she just wants to go easy she will always push through that and go hard that day. She is very driven and it pays off."
"She is very driven and competitive," Silenzi said . "She is very positive and encouraging. She is never negative and she is very funny. We are always usually laughing about something."
About the Writer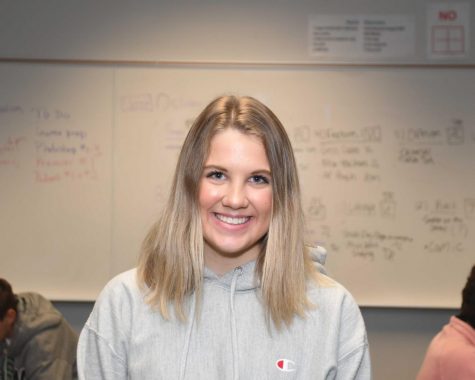 Annie Landgraf, Managing Editor & Social Media Director





Annie Landgraf is a managing editor for journalism. She was born in Lake Oswego, Oregon and went to Lake Oswego schools her whole life before...